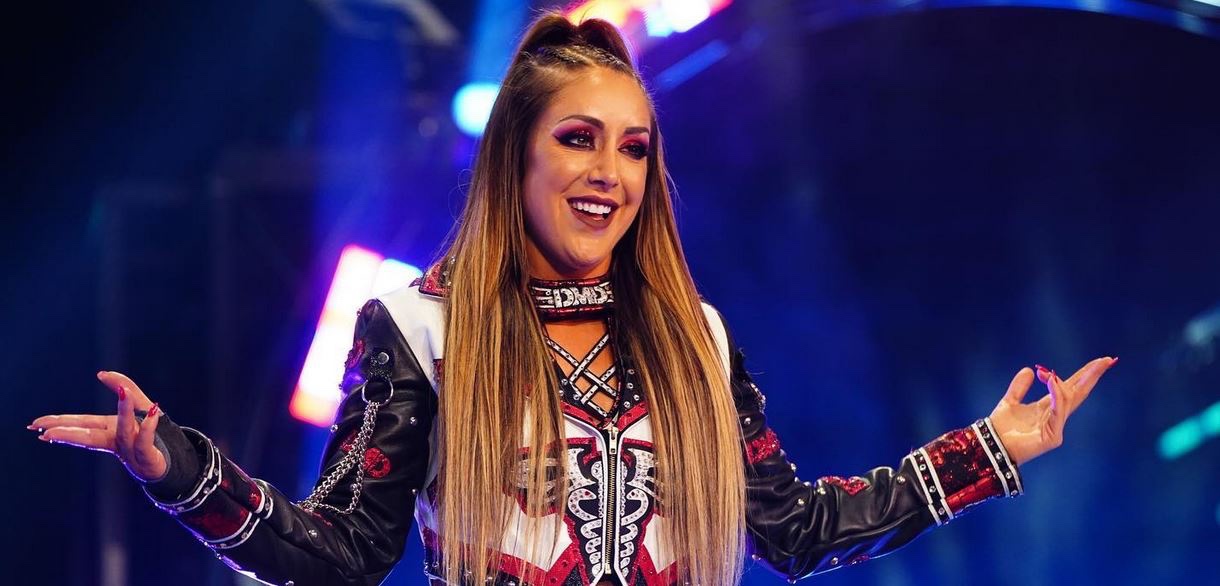 Britt Baker has been a vital part of AEW's women's division for years and is regularly circling the women's world championship scene, a title she held for 290 days not long ago. Though, when it was teased that she would team with Jamie Hayter to battle Saraya and a mystery partner, many incorrectly took this as Britt and AEW as a whole advertising the debut of Mercedes Mone.
The Dentist even used the word 'boss' in a backstage promo just a few weeks before the tag match, further fuelling the theory that the star formerly known as Sasha Banks would be All Elite. Ultimately, this didn't transpire and The CEO took her skills to Japan as she signed with NJPW and has already captured the IWGP Women's Championship.
While talking to the New York Post, Baker remained optimistic on Mercedes' future, stating that she is still hopeful that the star will eventually land in AEW in some capacity.
"It's weird to see now that she's out in the wild. She's not completely inaccessible in a way. These are very realistic matchups that could happen and I think the world is ready to see Mercedes Moné let out of the cage. What is she gonna do now? I hope and pray that someday, we see her in some capacity in AEW. And if by chance I could be in the connection too, I would be very, very up for that."

-Britt Baker.
As of writing, it appears as if Mercedes' next outing will be against Stardom's current High Speed Champion AZM, though the date for this showdown is yet to be confirmed.
As always, we'll aim to update you on the future's of both Mercedes Mone and Britt Baker as well as whether the current IWGP Women's Champion will appear in AEW as we hear more.