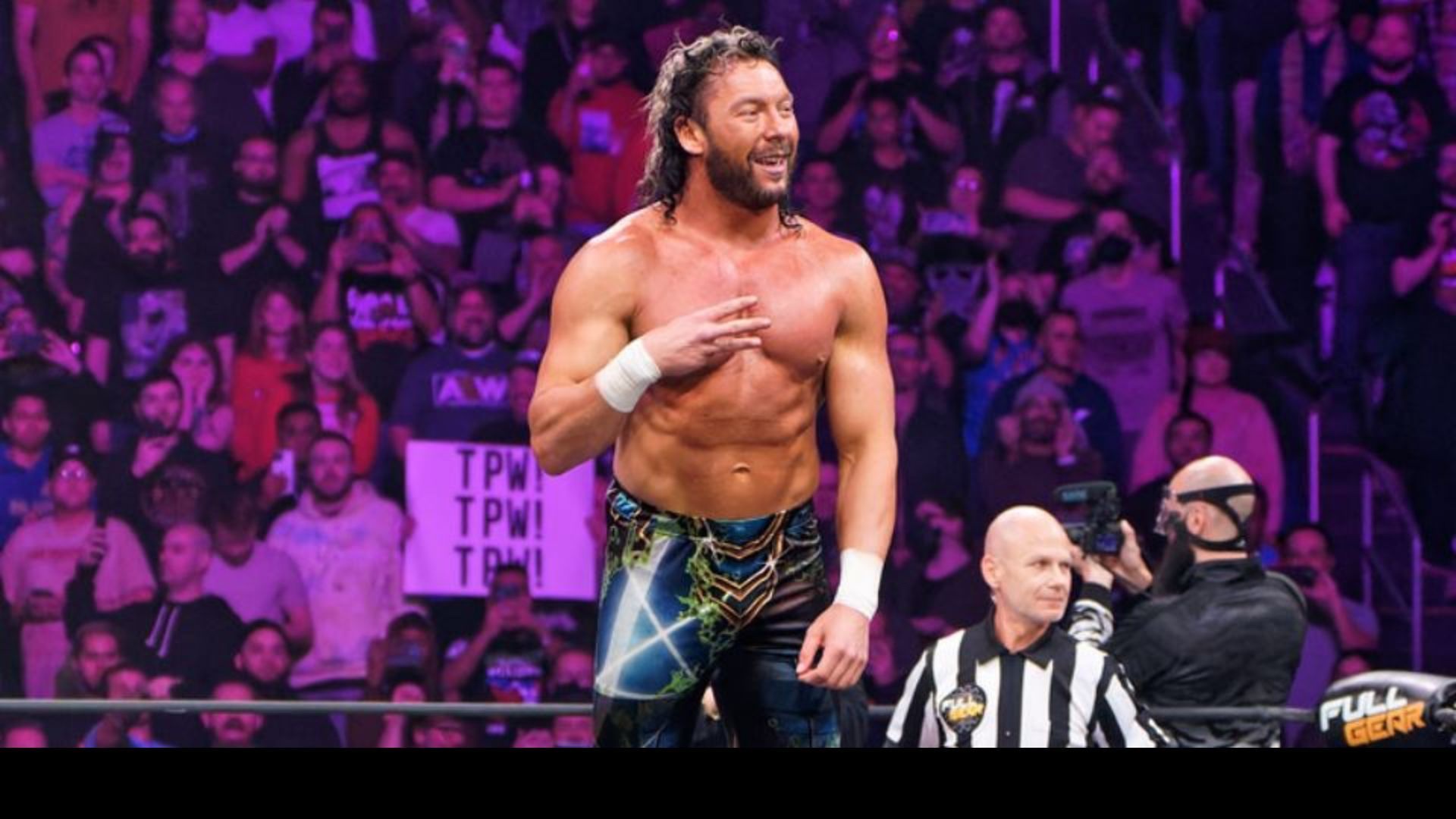 Both Kenny Omega and The Young Bucks became EVPs of AEW upon its inception. They've been crucial to both the on and off-screen success of the company throughout it's four year history, though many have begun to speculate over the future of the trio as the expiry of their contract edges ever closer.
It may be hard for many to imagine The Cleaner away from the company he helped to create but, as we've seen with Cody Rhodes, anything can happen in regards to travelling between America's two top promotions.
While speaking to Jayme Poisson on CBC's Front Burner, the idea of going to WWE was directly put to Omega, who stated that a new challenge always appeals to him but it's all about what he feels most suited for.
"I think at this point anything new appeals to me and challenges also always, always appeal to me. At one point it was one of those, 'if you say I can't do it, I really want to do it'. Now it's not that, I wouldn't say I'm older and wiser it's more like, I'm older and I care less about that it's more about what kinds of people can I reach. What kind of positive thing can I contribute? And, what do I even feel best suited for?

-Kenny Omega
When asked if the answer was "maybe", Omega would continue
"Right? I mean, again it's all place and time like we haven't even reached that time yet. And, you know, being able to start this real cool thing with with a lot of my my friends and people that I respect in the in the industry. We started this kool aid thing and here we are in Winnipeg, the place I was born, the place where I spent a chunk of time carving my teeth in professional wrestling. And it's like, What? What do I do? What would have happened if I had been satisfied with just staying in Winnipeg? What would have happened if if I had sort of bought the the old song and dance of, Hey, you're nothing until you go to the U.S. or This is what you need to strive to become, or this is where you need to go if you want to be considered anything or to be considered a success or to be taken seriously. I always kind of try to find my own way or at least try to lean in the direction of where my heart is pulling me. And just right now I'm taking things one step at a time. And with this Winnipeg show, it feels like, Yeah, this is cool and this feels right. And what's next? I don't know, because nothing is spoken to me. Nothing is told me This is what you need to do, right?"

– Kenny Omega
Continuing to talk on his future Kenny Omega said that his "spidey sense" hasn't been triggered yet regarding on what he'll do next
"Yeah. Yeah. The spidey sense hasn't hasn't been triggered yet. So again, one day at a time. I want to get this Winnipeg show out of the way. I wanted to be a successful to the point where we can announce we're coming back. Because I think I think it's really important again for us to to embrace our our Winnipeg wrestling culture"

-Kenny Omega
As mentioned by Kenny, AEW will set up in Winnipeg for this evening's Dynamite, where The Elite are set to do battle with the JAS and House Of Black over the company's trios titles.
As always, we'll aim to update you on Kenny Omega and his AEW status as soon as we hear more.
Full CBC interview transcription here