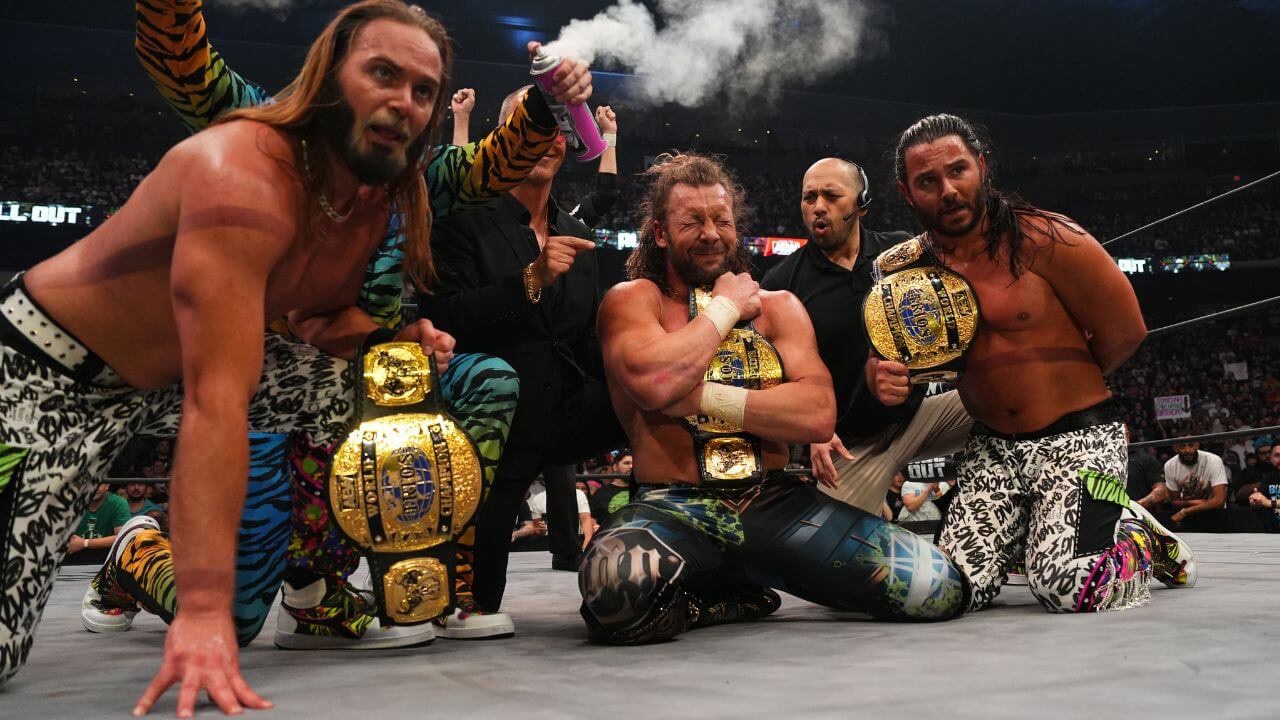 The Elite's return to AEW is seemingly close.
Kenny Omega and the Young Bucks have been missing from AEW ever since they were reportedly suspended following the events that took place after AEW's All Out PPV in September, where a brawl broke out between the two sides of The Elite & CM Punk after CM Punk eventful media scrum.
Up until very recently there has been very few updates on what is going on in the situation, but it has been reported that Ace Steel has been released and that CM Punk was negotiating a buyout of his contract. As for the Elite members, the consensus seemed to be that they would be coming back sooner rather than later, but there was nothing to indicate that.
Last night on AEW Dynamite, a video package of The Elite played on Dynamite, their first mention of the group since all the drama, which would clearly indicate that they are on their way back soon.
Before the show was live, it was even reported by Sean Ross Sapp that there has, for the first time since the incident, been talks of The Elite making their return to AEW, with one source telling them that it could happen "imminently".
In a report from PWInsider that dropped whilst AEW Dynamite was live, was that Kenny Omega & The Young Bucks were actually indeed backstage.
After many quiet weeks, it seems that things with the All Out drama are now making some progress. With The Elite now being shown on TV, many fans are hopeful they are back ASAP.