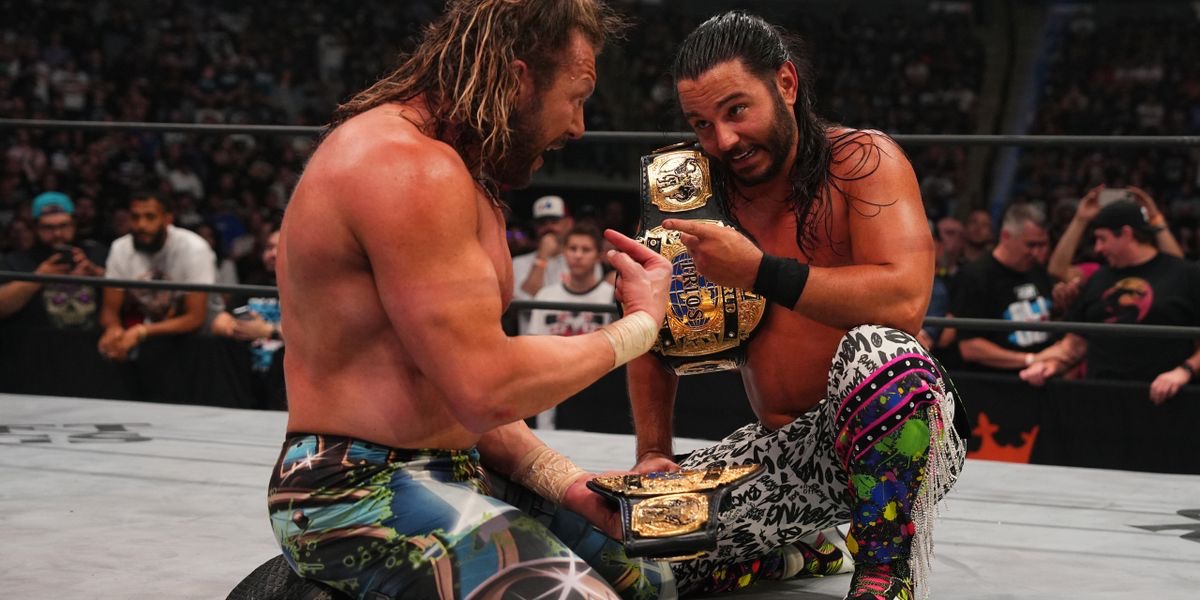 The drama resulting from AEW's All Out PPV is now seemingly approaching its conclusion.
Kenny Omega & the Young Bucks had been suspended for their involvement in the brawl after CM Punk's All Out Media scrum. During AEW Dynamite, a video package containing Kenny Omega & the Young Bucks was shown, to which many fans got immediately excited about. Especially considering that before the show, it was reported that there is talks of them making a return soon.
Omega & the Bucks had not been seen on TV for almost two months until last nights video package, so it definitely felt like a significant indicator that the investigation into what happened at All Out was almost over.
According to Dave Meltzer on Wrestling Observer Radio, the investigation is indeed over.
"The Investigation is over and I think it's very clear by who's back and who's not back what happened, what the investigation found out, and Punk, or someone in the Punk camp told Nick Hausman a bunch of stuff."

– Dave Meltzer
Meltzer also adds that everyone is still banned from talking about it, but reiterates that the investigation is over.
"Everyone is still banned from talking publicly about what happened and the situation. The investigation is over, and you can tell by who's back and by who's not back. Also kind of like what Punk said, he mentioned that the investigation never talked to Lucy Guy (Ace Steel's wife), which is true, they never did, for whatever reason, and I don't have a reason, but they never did. I heard that, and had written that and talked about that already. He mentioned that, which would tell you that he was not happy with the results of the investigation. And based on who's back and who is not back, that will tell you essentially what the investigation found. Because if what happened, happened as he claimed, it would be the other way around. He would be the one back and they would be the ones not back. So I think that's a pretty clear thing as far as what the investigation found.

"I don't know what he (Punk) is allowed to say publicly, but I do know that the other guys are not allowed to talk about it, so you're not gonna get anything from them for… maybe never. But certainly not any time soon."

– Dave Meltzer
Meltzer would go on and add that the response to reports that came out yesterday with details of CM Punks camps perspective on what happened at and since All Out including his dog being injured, his door being "kicked in" etc was an "outright lie"
"The response to what was said was basically "its an outright lie". I did have that told to me, but they could not, you know, nobody could really say anything more as far as the Dog thing goes".

– Dave Meltzer
If you use any of the quotes above, please credit the original source with a h/t and link back to WrestlePurists.com for the transcription.