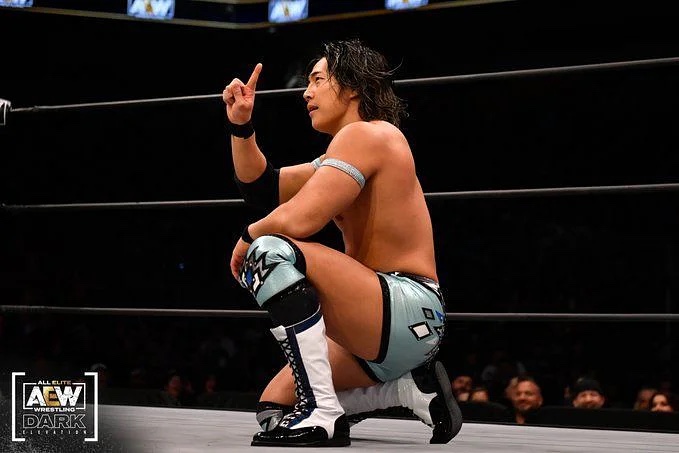 Konosuke Takeshita has recently addressed the rumours that WWE could be interested in bringing him in.
Konosuke Takeshita has taken a little break in his excursion to the United States from Japan and is currently stopping off for some matches in the U.K. before heading back to his home promotion, DDT.
During his excursion, Takeshita has been frequently used in AEW, and AEW fans took to Takeshita like one of their own as they saw him share the ring with stars such as Jon Moxley, Claudio Castagnoli and Eddie Kingston.
Takeshita repeatedly had fantastic matches with AEW's finest and fans will be wondering when they might next see him back in U.S. soil. Now, speaking with Cultaholic, Takeshita has discussed what could happen next following his excursion.
"To be honest, now I'm not interested in WWE. My next goal is more fights in AEW I hope. So I have to go to back to Japan in August and September. Maybe, not decided yet, I hope I go back to America in October. Then if I stay in the US I can come to the UK more times. From Japan to the UK is so far but US to UK is maybe seven hours. It's possible,"

-Konosuke Takeshita.
It seems like Takeshita plans to come back to America in the Autumn of this year. Fans of wrestling across the world will be keen to see more of Konosuke and they might not have to wait too long to see him return to America and the U.K. again.