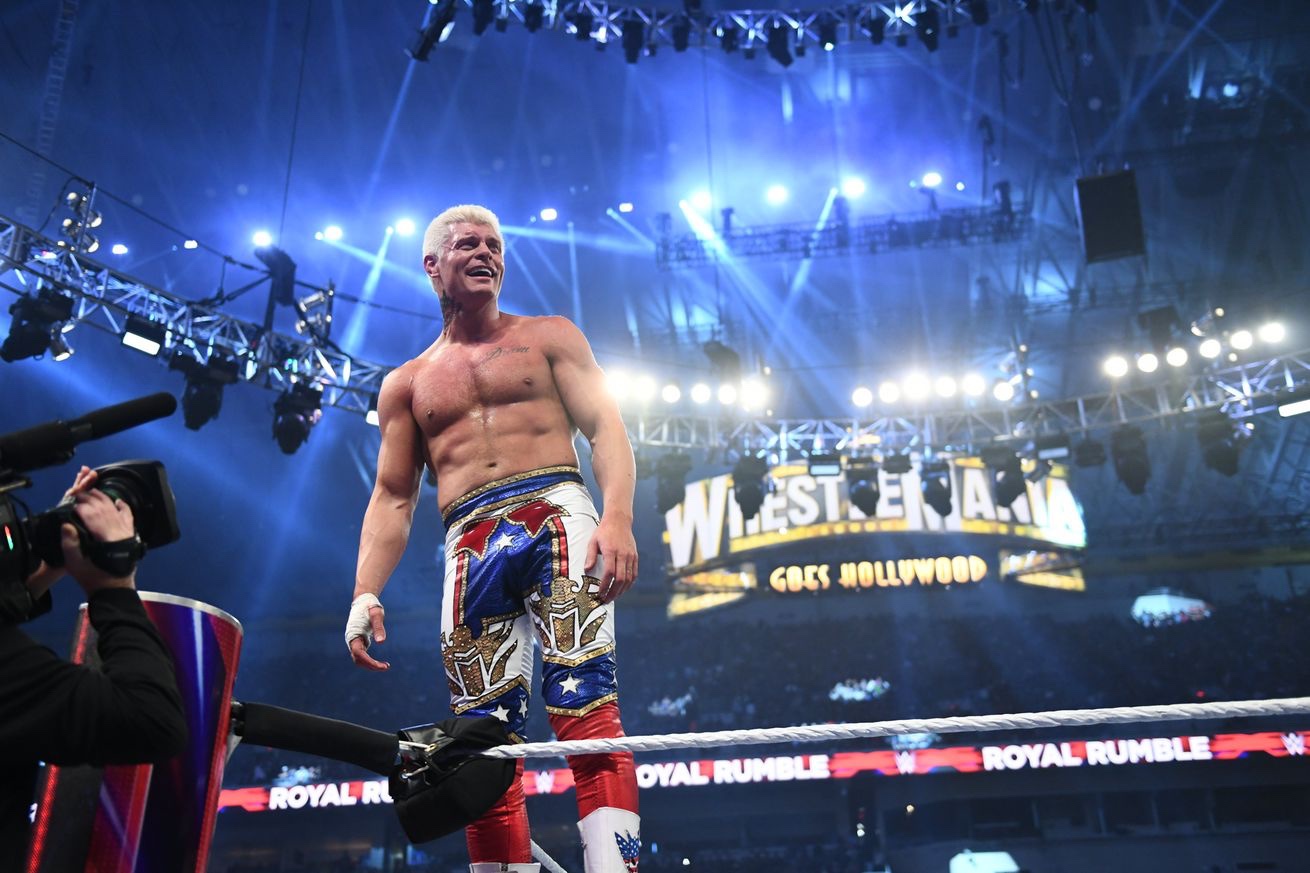 At WWE WrestleMania 39, Kurt Angle believes Cody Rhodes will defeat Roman Reigns.
With his victory in the men's battle royal at the WWE Royal Rumble 2023, Rhodes punched his ticket to WrestleMania 39 after making a comeback from a ruptured pectoral muscle. Given that Reigns' reign has lasted more than 900 days and counting, many fans have prophesied that Rhodes will topple him. Others think Reigns may still be able to keep the trophy, though.
Kurt Angle was asked for his opinion on Rhodes' impending match against Reigns during an appearance on Rewind Recap Relive and first remembered his own match he had Rhodes once upon a time.
"Cody was great. He was always good. He was young when he started out, but he was every bit as good back then as he is now. The company just didn't utilize him properly. After he went to AEW and got some more years and made himself even more popular, WWE brought him back, and now they're doing the right thing with him. Cody Rhodes is every bit as good as his dad and his brother. He might even be a little bit better,"

– Kurt Angle
Kurt Angle would then go on to say he has no doubt Cody Rhodes will be the one to finally dethrone Roman Reigns.
"Yes, I have no doubt in my mind that's gonna happen at WrestleMania. Roman Reigns, it's been over two years, and Cody Rhodes is really hot right now. They needed somebody to kind of ignite the company, and Cody Rhodes is doing that right now as we speak. Him beating Roman Reigns would be a big deal for the WWE and the WWE Universe,"

– Kurt Angle
Angle would also go on to praise a lot of the Bloodlines work in recent years:
"I think they've done an incredible job with it. It is one of the most over factions in history. I put them up with the nWo, DX. The Bloodline, they've done huge things. All these guys are Samoan, which is incredible. Then you have Sami Zayn [laughs]. But what they have done with The Bloodline and making it all about their heritage, that's been doing amazing things for their heritage. They got so over with the help of Paul Heyman, they really have become one of the best factions of all time,"

– Kurt Angle
H/T to Fightful for the transcription