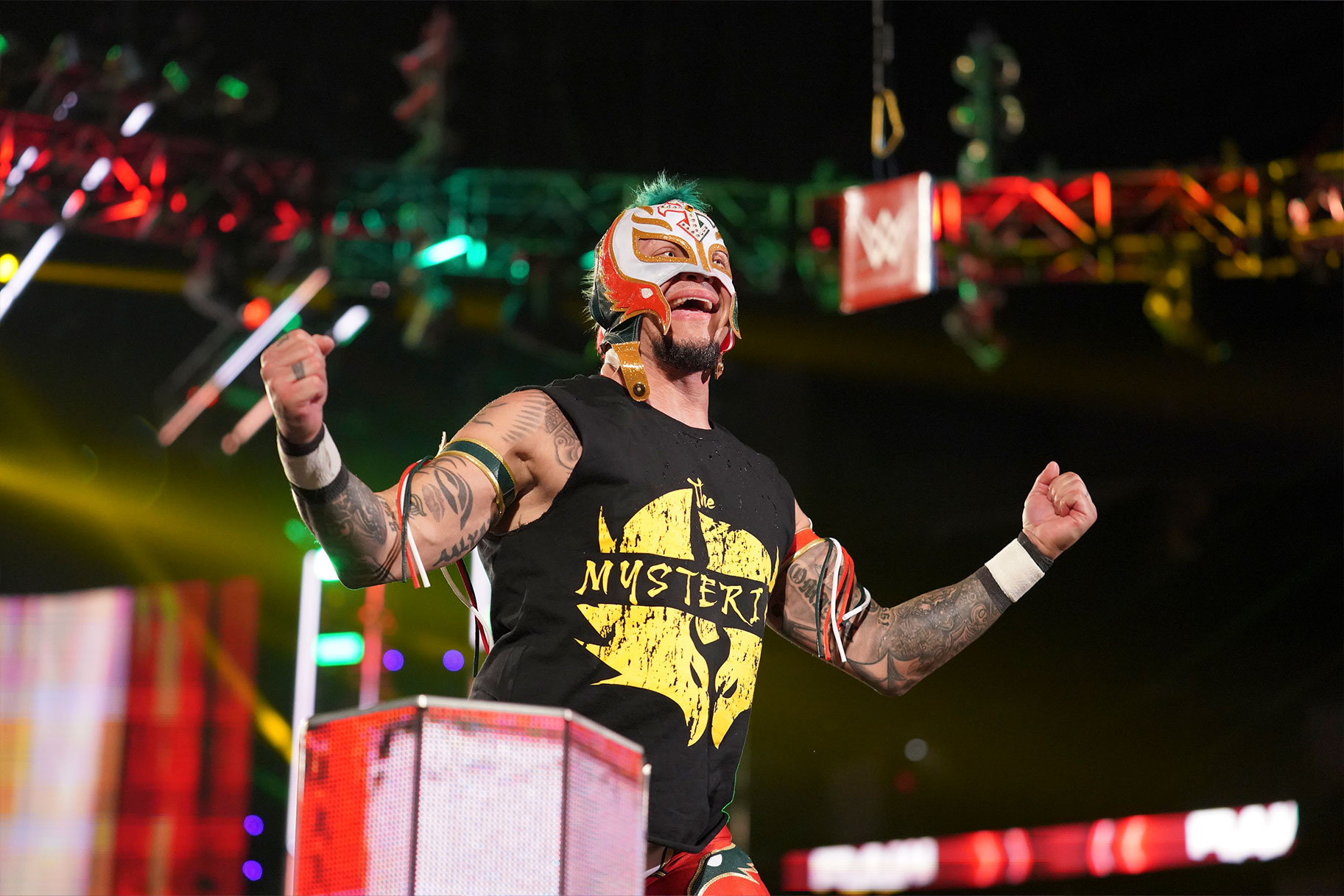 With WrestleMania week now upon us, that also means that WWE's annual Hall of Fame induction ceremony is just days away. This year's headliner will be the iconic Rey Mysterio, and whilst it's undoubtable that the lucha libre star is worthy of such an accolade, many have questioned his induction due to the 48-year-old still being active in the ring.
Speaking to Joseph Staszewski of the New York Post, Mysterio revealed that he, too, was initially concerned that his induction would mean it was time for him to retire, revealing that he hopes to remain active until he gets to the age of 50.
"I was pulled aside by Triple H and he mentioned to me, 'Rey, we would love to induct you into the Hall of Fame. It was very shocking to me. It was like, 'Wow.' I remember the first words that came out of my mouth were just like, 'I'm not ready to retire.' He's like, 'No, it's not like that.' I'm still having a hard time digesting it because Hall of Fames are supposed to happen when you retire, when you're getting close to retirement. I don't feel neither of them are close for me, but it's a huge blessing. I think I do have a number and I want to keep it at that and my number is 50. I'm hoping at 50 I can go ahead and say it's been an incredible ride and I think it's time for me to step back now."

-Rey Mysterio
The Class of 2023 are set to be inducted into the WWE Hall of Fame on March 31st, immediately following Smackdown, with The Great Muta, Andy Kaufman, and Stacey Keibler scheduled to join Mysterio.
Celebrations are unlikely to last long, however, as Rey Mysterio is set to take on his son Dominic at WrestleMania 39 in a match that is sure to have the crowd on their feet in support for one of WWE's most legendary figures.