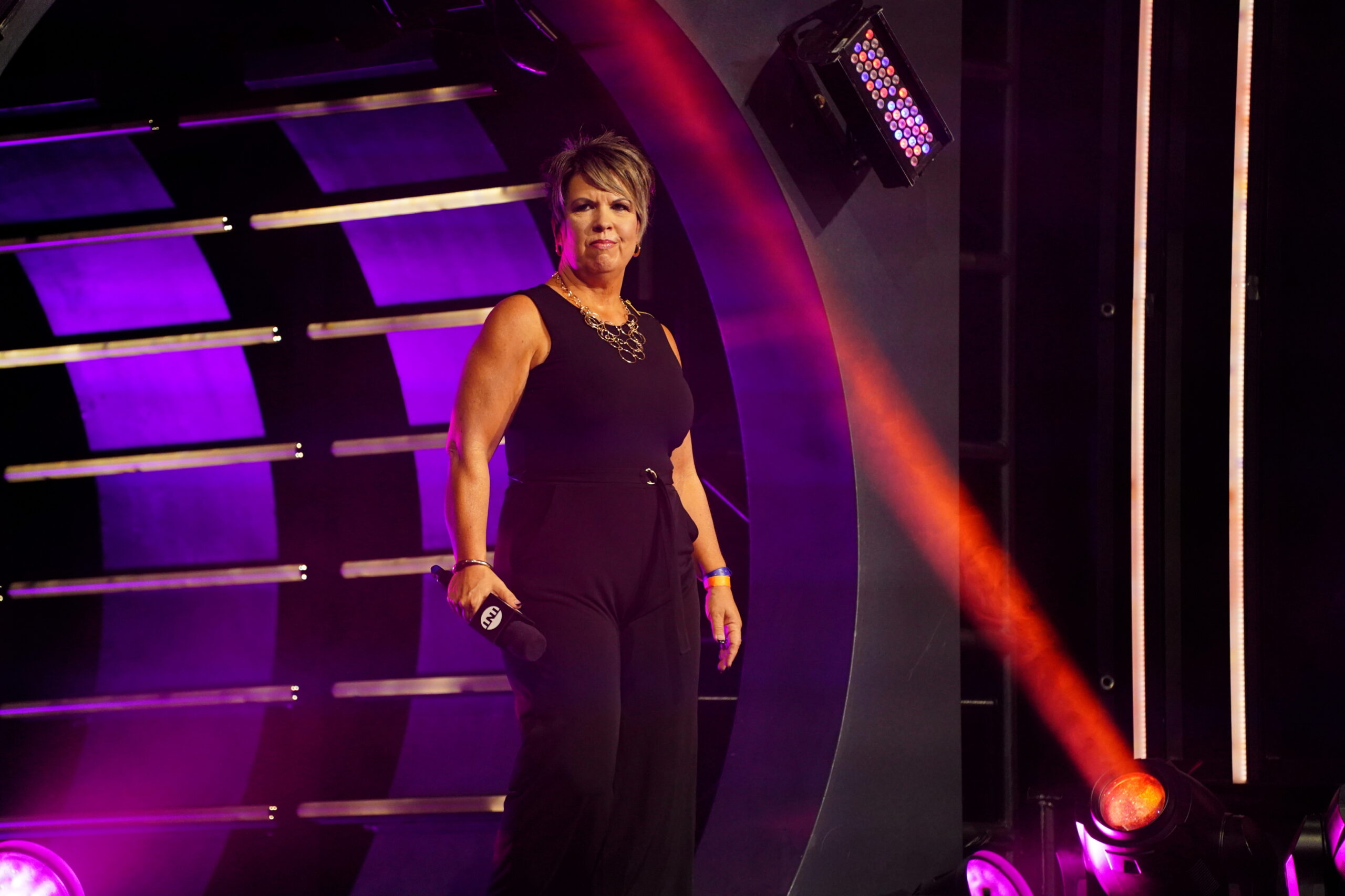 In December of 2019, Vickie Guerrero made her AEW debut as a guest commentator for AEW Dark. The former WWE General Manager would then go on to manage the likes of Nyla Rosa and Marina Shafir, although Fightful Select recently revealed that Guerrero is set to leave the company in July of this year following both sides agreeing not to extend her contract.
During a recent interview with Denise Salcedo, Guerrero confirmed that she will indeed be leaving the company in July, with her focus shifting towards other projects. Whilst she's currently unable to reveal some of the projects she's working on, she did note that she's working with HSN, as well as stating that she's writing a book.
"I am doing other projects. With me, having a decision to… after July, I'll be leaving AEW, which is publicly known. But I have some great projects. I have a TV project that's coming out that I can't say yet because it's not publicly been announced. It's gonna be really exciting. I work with HSN, I'm an influencer. I'm gonna start going live with them next month, which I'm really excited about. To earn commission and to get paid, how great is that? To go shopping, I have shopping at my fingertips. That's a woman's dream. I'm writing my book, and so that's another project that we're doing. So it's just a lot of cool side hustle things that everyone will start going, and Denise, I'll have you back on to be on your show so that I can announce properly what projects we'll be doing after July,"

-Vickie Guerrero
When asked to reflect upon her time in AEW, Guerrero stated that whilst she enjoyed the experience, she also wanted more at times. She highlighted that she feels as though her character hardly progressed during her run, leaving her with the feeling that it's now time to move on and bet on herself.
"AEW's been good with me. I loved my time there. I was there for three years. I just want more in life. My character wasn't progressed for the three years, and opportunities weren't given. I just felt like, for me, as a professional decision, I needed to go somewhere else where I'm able to be the character that I want to be and to be appreciated for the work that I can present inside the ring. Even though I'm gonna miss managing Nyla and Marina, three years is good. I tried it, I bought the t-shirt, I get to say I was there, and I'm ready to move on and bet on myself. So with the way doors have opened, I'm very grateful, and I know that AEW's gonna be very successful, and they're gonna do great stuff in the future. I just want to take a different road,"

-Vickie Guerrero
Guerrero confirmed on her Twitter earlier this month that AEW had requested she stay at home ahead of the March 10th episode of Rampage, and thus it appears unlikely that she'll be appearing for the company again before she eventually departs.
As always, we'll aim to provide any further updates on the future of Vickie Guerrero as soon as we hear more.
H/T to Fightful for the transcription.