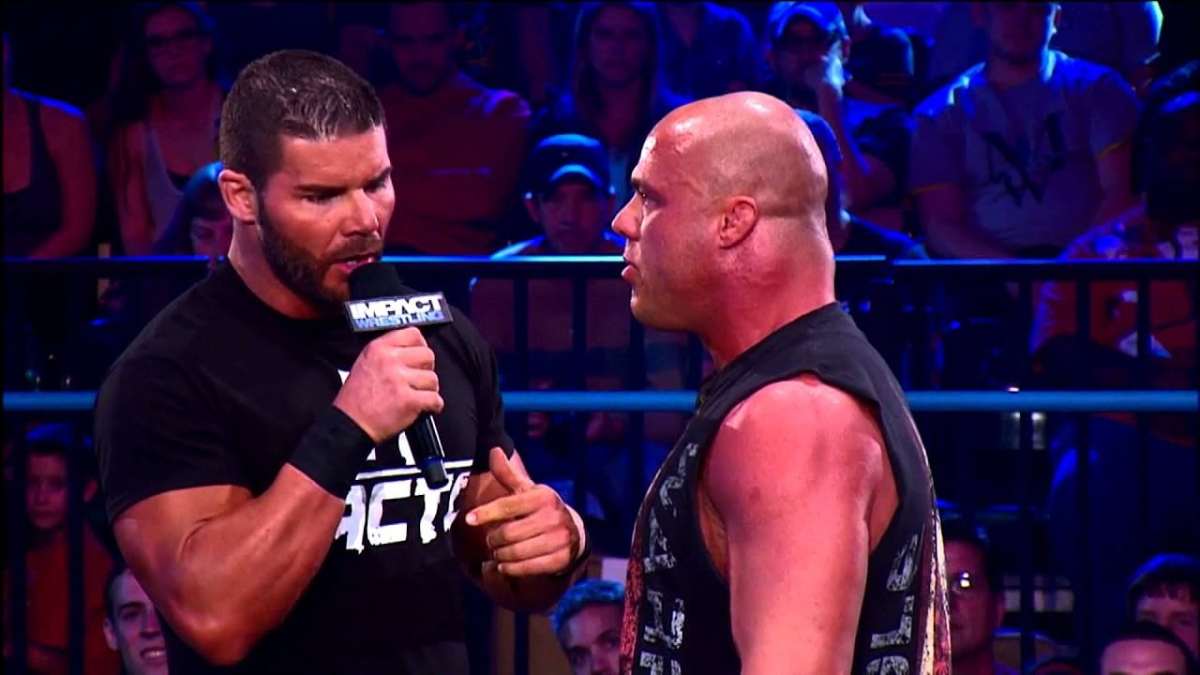 WWE Hall of Famer and multi-time world champion Kurt Angle is undoubtably one of the greatest to ever step foot inside the ring, and thus his opinion understandably carries a lot of weight within the wrestling industry.
During a recent episode of The Kurt Angle Show, Angle named who he believes to be the most underrated member of WWE's current roster. The former Raw General Manager revealed that he believes Bobby Roode has been sorely underutilised during his time with WWE, and even went as far to name him amongst his top ten talents he's shared the ring with during his legendary career.
"Bobby Roode is the most underrated wrestler … there. They are not doing right by Bobby. He is so talented. He, I have to say, for me working with, you know, I've worked with thousands of talent. Bobby is in my top ten. Definitely is in my top ten."

-Kurt Angle
Roode has been absent from WWE TV since partaking in the Andre the Giant Memorial Battle Royal on April 1st of this year, with his last in-ring appearance overall for the company coming on a house show in June. The former NXT Champion recently underwent a medical procedure at Southlake Orthopaedics in Birmingham, Alabama, likely explaining his lengthy absence from television to an extent.
Since signing with WWE in 2016, Roode has held the NXT Championship, the United States Championship, the 24/7 Title, the Smackdown Tag Team Championships and the Raw Tag Team Championships on two occasions, however despite these reigns it's fair to say that Roode has oftentimes been underutilised by the company.
As a former NXT Champion, Roode may well have his supporters under the new Triple H-led regime, and thus we look forward to seeing what the future has in store for the former TNA star when he's ready to return to action.
H/T to Wrestling Inc. for the transcription.