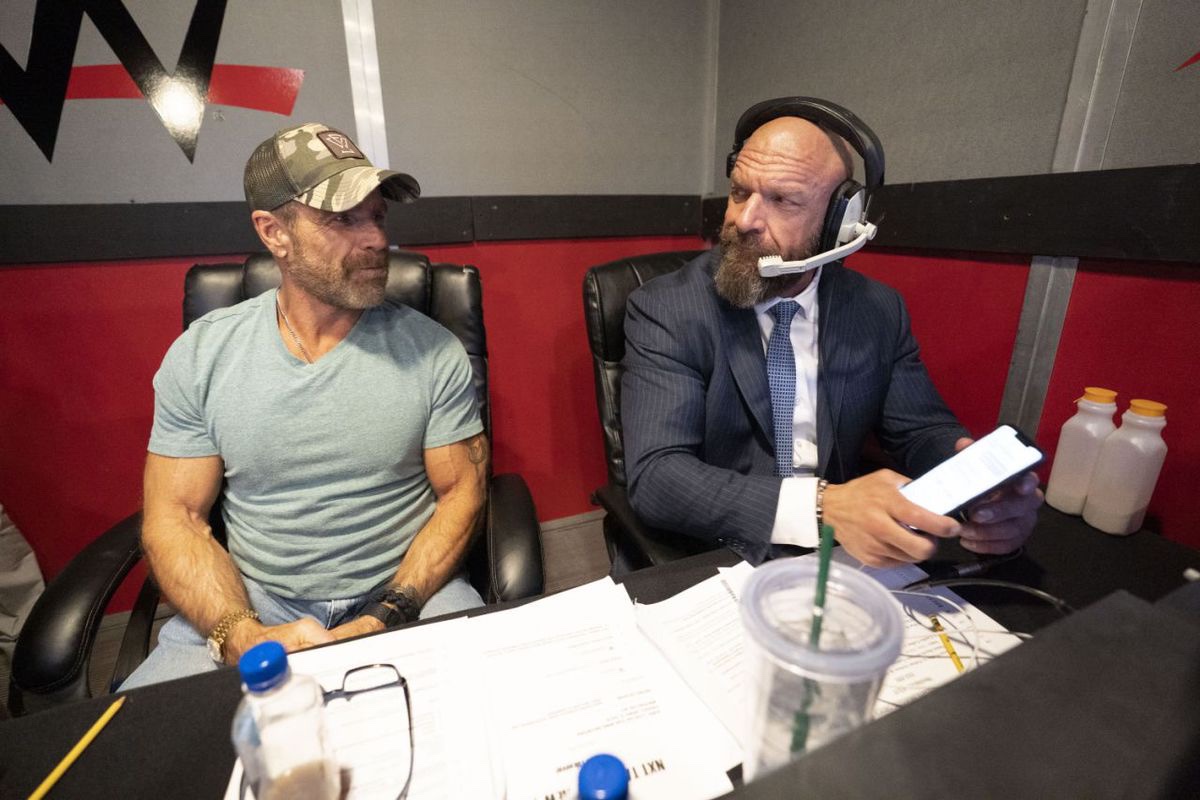 Since NXT's inception, a few of its top stars have been called up the main roster and did not seem to be able to find their footing. Oftentimes, this was a result of a change in character or production from the way they were presented in NXT, causing them to have to start from the ground up on Raw and Smackdown. However, Shawn Michaels says that there's more synergy now between the main roster and NXT.
In an interview on The Ringer Wrestling Show Michaels, the Senior Vice President of Talent Development Creative, was asked if there is now more of a straight line from NXT to the main roster with Triple H taking over the "Head of Creative" position. Michaels talked about synergy between the brands and the clear boost in morale since the change.
Absolutely, yeah. We say that's where the synergy is. There's certainly, I would say it's no secret to anybody that there's a huge uplift in morale, from top to bottom in the WWE, whether it's Raw, SmackDown, or NXT, everybody's very excited for the future. Look, I'll say this, the one thing that was always really positive in NXT and again, the positive about all these other former athletes that come in, they were already excited and focused and ready to go. Now we've just made sure that we've topped that off and everybody from top to bottom, roster-wise, is excited about the future. All of us working there are equally as excited because we all know that we're pulling the rope in the same direction."

Shawn Michaels
Michaels then addressed comments he made in the past about NXT continuing to scout talent from the independent scene and Japan with Shinsuke Nakamura's 2016 debut being used as an example. Michaels noted that while these additions have slowed down, the company as a whole is still dedicated to bringing in the best available talent.
"Yeah, I certainly think so, by all means. But I guess, I think with the pandemic and everything else, I think it's, and this is not to imply that there aren't any other big stars out there, but I think that we've had a slowdown in that respect. There have been so many people that have done that and have already stepped up into the big time, so to speak. But I certainly would never take those things off the table. The WWE is gonna want talent, the best talent they can find, for many years to come. So absolutely. I just don't think you ever say no to somebody who's unbelievably gifted and somebody who's talented in this line of work. So we're just looking for people that want that, that are looking to have their WrestleMania moments, who want to have their opportunity to make a run on what we believe is obviously the biggest and greatest sports entertainment brand on the face of god's green earth, and that's the WWE."

Shawn Michaels
Most recently, Michaels took part in D-Generation X's reunion on this week's Season Premiere episode of WWE Raw.
H/T to Fightful for the transcription.