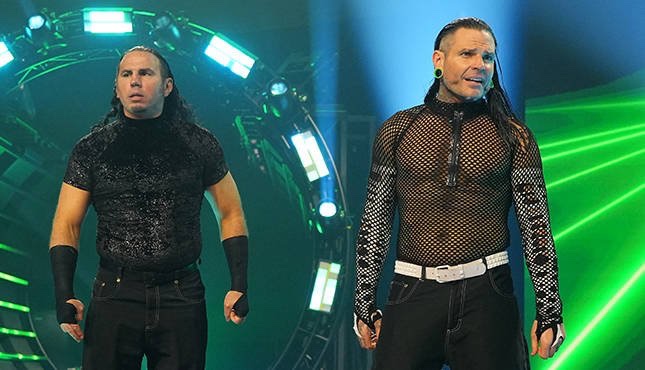 An update has been given regarding the status of the Charismatic Enigma, Jeff Hardy
Jeff Hardy joined AEW in March of this year but was only active in the company for three months before being arrested for DUI. Tony Khan was supportive towards Jeff by giving him time to complete a substance abuse rehabilitation programme and not allowing him to return to the company without proving that he had overcome his demons.
Jeff's brother Matt has always been in his corner. They will forever be remembered as one of the greatest tag teams of all time and fans were excited about the duo's future in AEW before Jeff's setback. Matt is often keen to give updates on how his brother is getting on with his recovery and recently he spoke to Bully Ray on Busted Open Radio about his brother's current condition.
"He seems to be doing really well. The conversations I've had with him have been really, really good, and the most important barometer, I think, of all these things, is that his wife Beth is super happy with his progress and where he's at in life, and I think that's probably most important".

-Matt Hardy.
Fans of the team will obviously want to see Jeff Hardy back in the ring sooner rather than later. Though, Matt has rightly said that the most important thing is Jeff's health even if this means he doesn't wrestle again.
"I just want him to get better, even if Jeff never wrestles another day in his life. I want him to be healthy, and it's important for him to be healthy and happy, because he has two beautiful daughters, he has a very loving wife who has stuck by his side through thick and through thin, and the most important thing I want for my brother is for him to be healthy".

-Matt Hardy.
We don't know when or even if the Charismatic Enigma will return to AEW. He has a pre-trial hearing regarding his arrest on October 19. But, the most important thing is that the star is able to make a full recovery.
H/T to WrestlingInc for the transcription