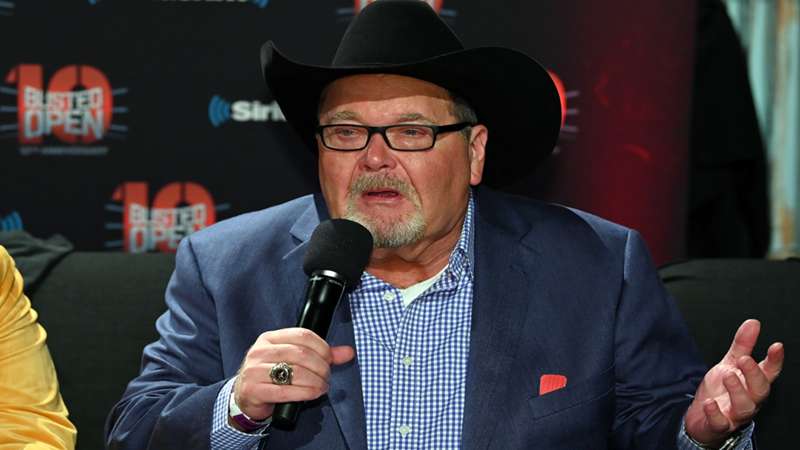 In April 2019, legendary wrestling commentator and WWE Hall of Famer Jim Ross joined All Elite Wrestling, where he has provided a familiar voice to the commentary teams of both AEW Dynamite and Rampage during his tenure.
In addition to lending his voice to AEW, Ross also hosts the Grilling JR podcast. During a recent episode of said podcast, Ross was asked by a fan whether a potential return to WWE could be on the cards in the future, prompting the Hall of Famer to indicate that he sees himself remaining with AEW for the remainder of his career as a commentator.
"I'm a businessman and I'm very happy to be in the business with the company that I'm doing it with. I told Tony Kahn this that I'd like to finish my career, my full time career, at AEW. Maybe it's coming in and doing a pay per view. Maybe it's coming in at a special like Battle of the Belts, or the pay per views. Like I said, it's something that would be interesting to do."

-Jim Ross
Continuing, JR revealed that he doesn't plan on taking on another full-time roll with either company when his current deal ends.
"It's hard to sort of position yourself there because the last thing I want to do is get another full time job. I don't want to be on the road every week at that stage of my life. I want to fulfill this contract as great as I can and earn my keep, and stay where I'm at until it's time to move on. I don't know about another job. Would I want to do another full time job at AEW or WWE or anywhere else? Probably not."

-Jim Ross
Since the numerous corporate shifts within WWE that stemmed from Vince McMahon's shocking retirement earlier this year have transpired, including Stephanie McMahon and Nick Khan becoming the co-CEOs of the company, as well as Triple H returning as both the Head of Talent Relations and Head of Creative, and thus should Jim Ross return to WWE in the near future, he'd be walking into an entirely different environment from the one he walked away from in March, 2019.