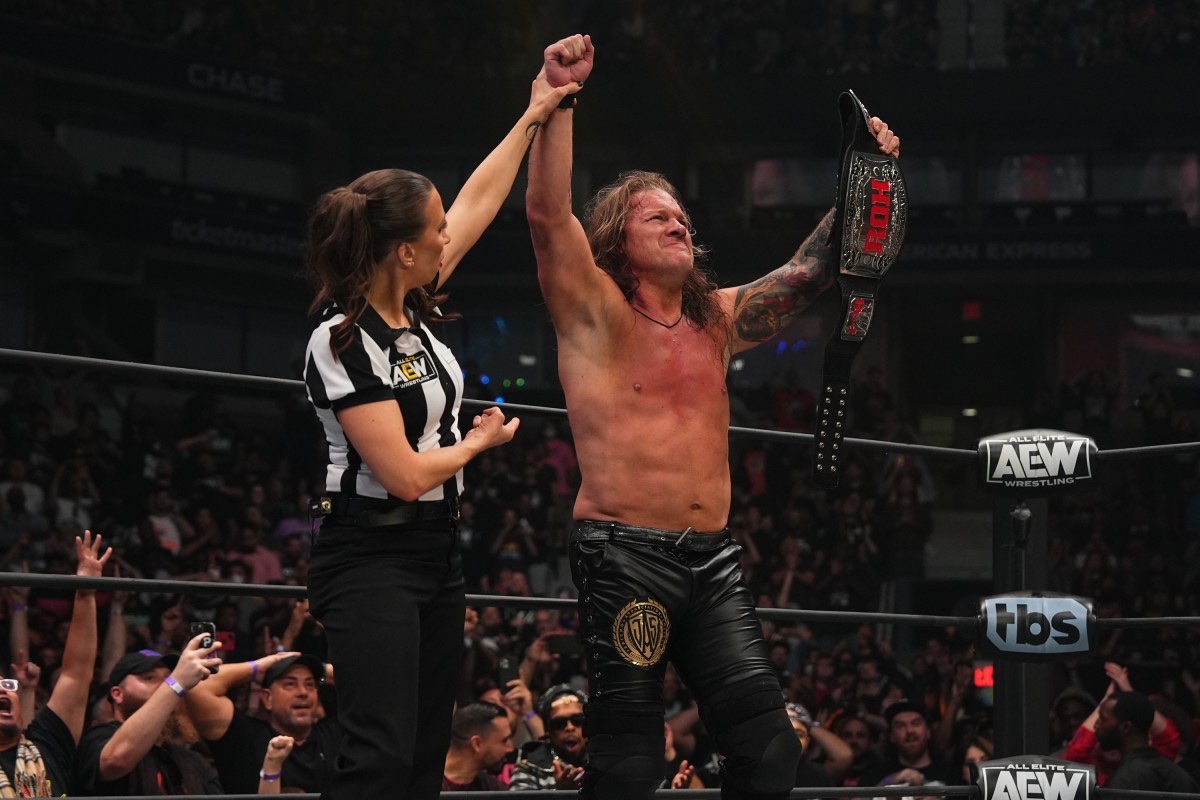 Don Callis has weighed in on who he thinks is wrestling's all-time best.
The debate around who the greatest wrestler of all time is will never end. Many argue for the likes of Steve Austin, Shawn Michaels, John Cena and Triple H but one consistent in these conversations is Chris Jericho. He's known for constantly reinventing his character with iterations such as The Lionheart, The Painmaker and The Wizard as well as timeless catchphrases and gimmicks.
Jericho is currently a mainstay on AEW Dynamite. He's competed against Bryan Danielson, Eddie Kingston and Jon Moxley while producing some of his best work to date. He also regularly shares the ring with some of AEW's future stars such as Sammy Guevara and Daniel Garcia as he aims to elevate some of the younger talent.
Someone who knows Chris better than most is Don Callis. He is a veteran of the wrestling industry, having been an Executive Vice President at IMPACT, and has been friends with Jericho long enough to see each stage of his career. This Wednesday, Jericho will face Danielson in their third encounter. The "Ocho" will defend his ROH World Championship against the American Dragon and, when previewing the match on Rock 95 , Don Callis has stated that Jericho may well be the greatest ever and that there isn't anyone quite like him in the industry.
"Look, I've been friends with Chris Jericho for 32 years. That's a long time. He's one of my two or three best friends in the business, and maybe the world. So I have a lot of affection for Chris Jericho. I've made a lot of money off of Chris Jericho and with Chris Jericho. I think Chris Jericho, you can make an argument that if you take a career as a whole, I think you can make an argument that he truly is the goat. There's certainly I can say never been anyone in the business like Chris Jericho who understood the business the way Chris Jericho does,"

-Don Callis.
Jericho has constantly evolved his character. It's his consistency and adaptability which places him in these never ending debates. His career has spanned over three decades and his longevity goes to show that he's one of the best to ever do it.
H/T Fightful for the transcription