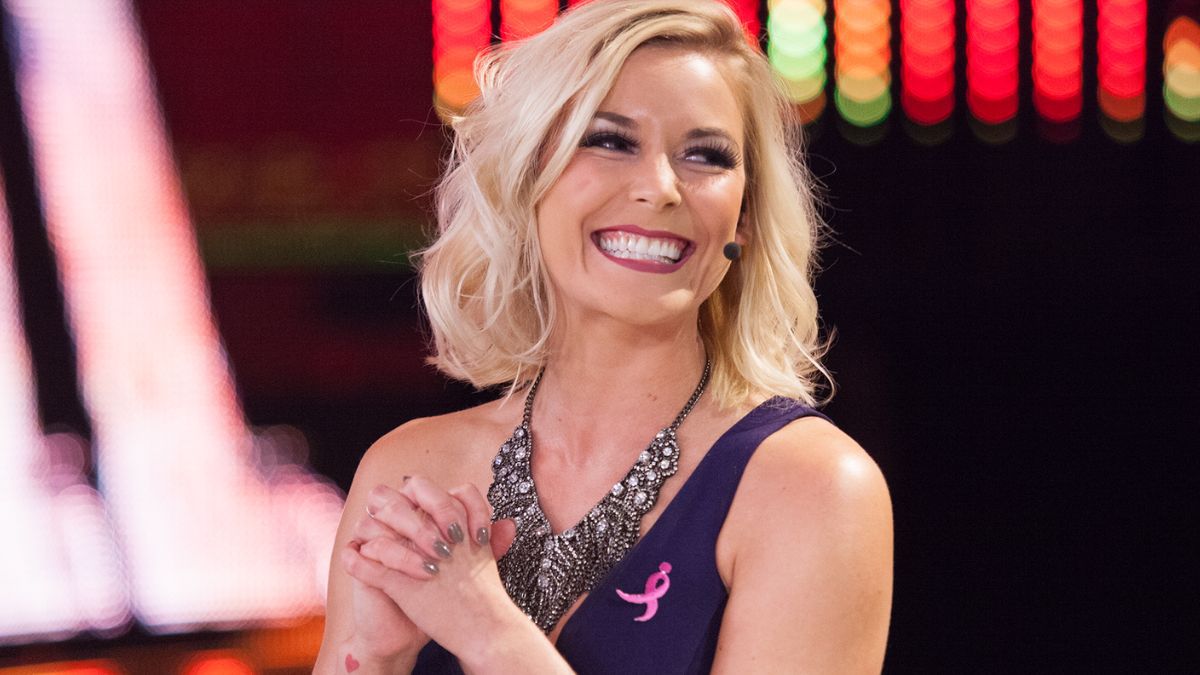 According to a recent report from Fightful Select, WWE are believed to have reached out to Renee Paquette (FKA Renee Young) over a potential return to the company, although the report also stated that those within the company feel she is AEW-bound.
It now appears as though we have further confirmation of Renee Paquette's future plans, as ahead of tonight's episode of Dynamite, SEScoops are reporting that she's expected to officially sign with AEW soon.
Renee Paquette – a popular and critically acclaimed interviewer and commentator with World Wrestling Entertainment for nearly a decade – is expected to sign with All-Elite Wrestling, according to several sources.

Paquette, who worked as Renee Young for WWE from 2012 to 2020 and was the first woman to announce an entire episode of WWE Raw, "could possibly debut … this week," according to one source. Dynamite is in Toronto, Paquette's home town.

-SEScoops
The report then notes that Renee "could possibly debut … this week," according to one source. This week's Dynamite will be the first time that the show has been held in Toronto, Canada, a location significant to this report as it is Paquette's home town.
SEScoops additionally stated that AEW have been working to find women to fill some of its TV announcing roles since the company started in 2019, and with Paquette's experiences during her tenure with WWE (2012-2020), as well as her additional broadcasting work prior and following her WWE stint, the 37 year-old would undoubtably be a smart signing for the company.
Since leaving WWE in 2020, Paquette has launched her own podcast, The Sessions, a platform that numerous AEW stars have been welcomed onto since starting in 2021. Paquette also recently interviewed several players for the Cincinnati Bengals YouTube channel and website prior to the start of the NFL season, and it has since been announced that she will soon begin hosting her own show, Renee All-Dey for the team.
AEW announced over the weekend that their current World Champion, and Paquette's husband, Jon Moxley has agreed to a five year contract extension with the company, and thus Moxley securing his longterm future with AEW may have been an important factor in Paquette's apparent signing.