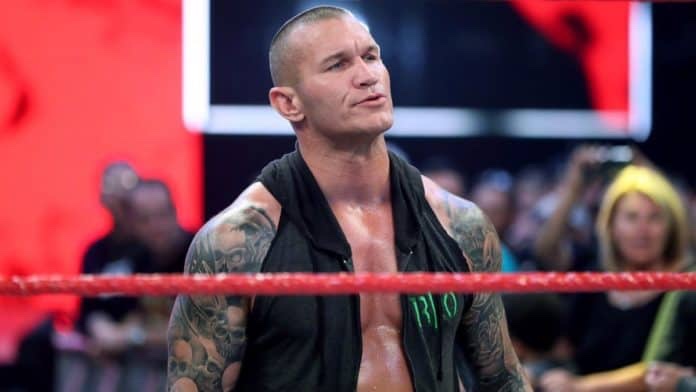 Randy Orton has been out of action in WWE since last May with a back injury that caused him to undergo spinal fusion surgery in November.
During a signing last month, Orton's father, Bob Orton, claimed that although his son is training, but doctors have advised Randy Orton that he should not return to the ring.
While reminiscing over his victory over Orton at WWE Vengeance in 2006 on the latest edition of The Kurt Angle Show, Angle provided an update on Orton:
"Doing good man. He recovered from his back surgery. I think he's gonna come back pretty damn soon. He's doing much better, yes. He's coming back to life [regarding Orton posting more on social media]."

– Kurt Angle
Angle praised Orton for picking up the wrestling industry quickly and credited him for being a third-generation wrestler while speaking about their time together in WWE.
"Randy was really young at this particular time but I will tell you this he picked up every on everything so quickly. It's probably because he was third generation wrestler but he was almost as good as he is now back then. I mean he literally was that good and not only that but I love this character. He was tall and thin and slender and he he moved around like a snake and his nickname was the Viper. It was a great character for him and it really it really put him over the top."

– Kurt Angle
H/T to WrestlingNews.co for the transcription.