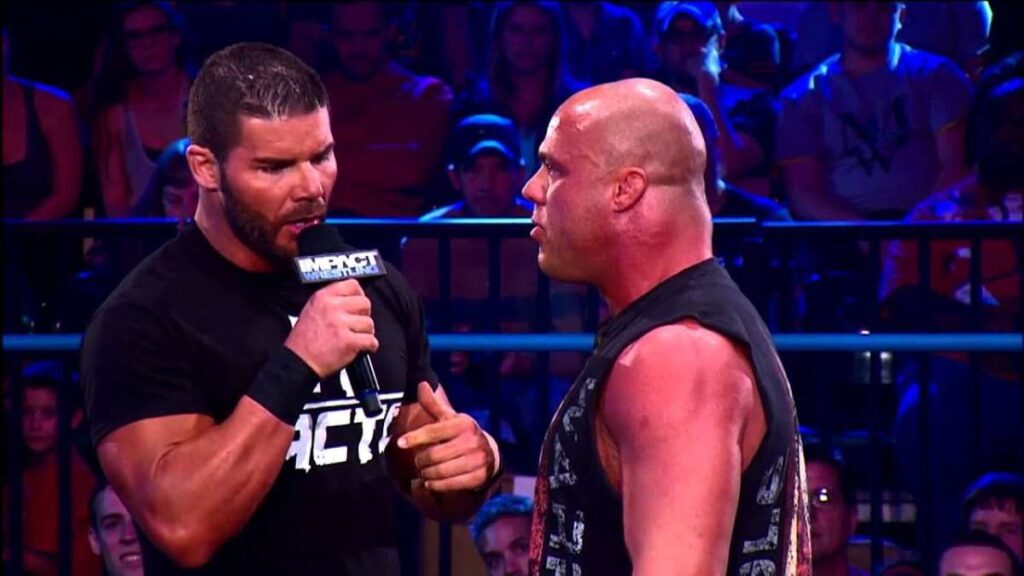 WWE Hall of Famer Kurt Angle has provided his opinion on Bobby Roode's place in WWE.
Bobby Roode and Kurt Angle shared the ring numerous times throughout their mutual time within TNA Wrestling. Before Roode would get the call and head off to WWE, the two collided at two different Bound for Glory events. Bobby departed TNA for WWE's NXT in 2016.
Since joining WWE, Roode has held the NXT Championship, the United States Championship, and tag gold on three occasions, although many fans believe he still hasn't hit the heights he could've hit in the promotion. Angle spoke recently on The Kurt Angle Show about how he believes WWE never gave Roode a chance to thrive in WWE and hopes that they'll still have one more chance to make the most of him.
"They haven't given him a chance yet. He was good in NXT. He was being pushed and utilized properly, not in WWE. Unfortunately for Bobby, I don't know if they're ever going to do it. That's what really sucks. Bobby's at the age now, I think he's like, what, mid-40s, yeah. I don't know if he can wrestle much longer, but I hope they do give him the push he deserves,"

-Kurt Angle
It is unclear when Bobby Roode will be able to return to the ring, Roode recently underwent neck fusion surgery after being absent from WWE television for over a year, most recently tagging with Dolph Ziggler.
As always, we'll aim to provide any further updates on Bobby Roode's injury status as soon as we hear more.
H/T to Fightful for the transcription.