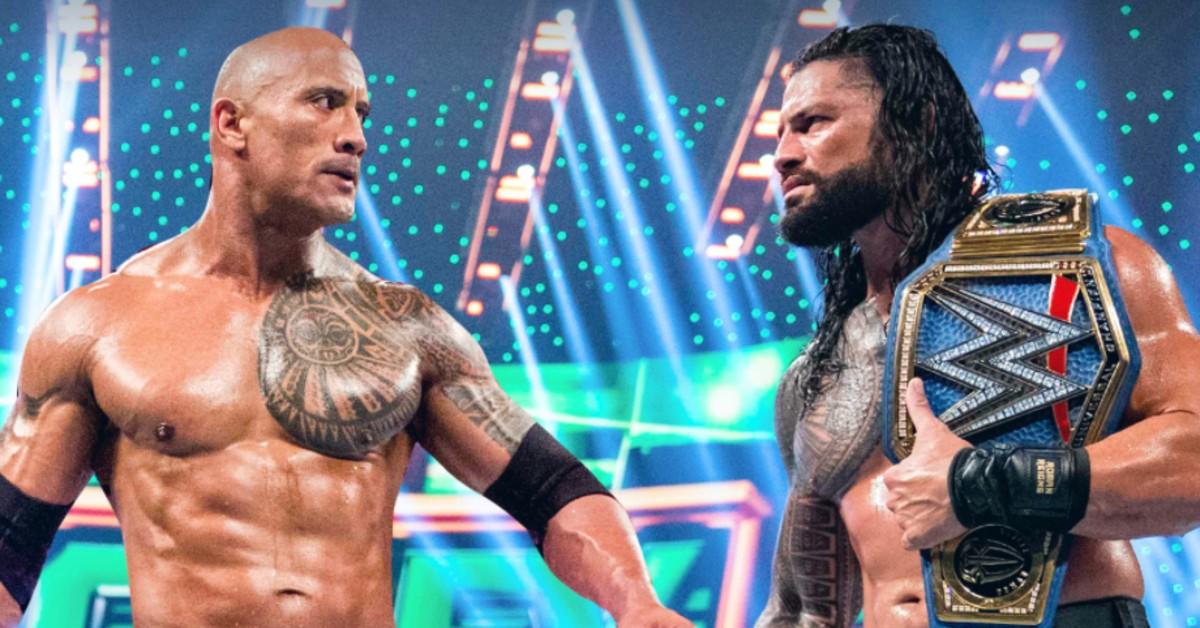 With the Royal Rumble just days away, one of the biggest questions heading into the event is who will outlast 29 other men to book their ticket to the main event of WrestleMania 39? With Roman Reigns currently reigning as the Undisputed WWE Universal Champion, the winner of the men's Rumble is a certainty to face Reigns on the 'Grandest Stage of Them All', and as of writing, it seems as though multiple options are viable.
This past Monday saw The Bloodline present 'The Trial of Sami Zayn', a segment during which the WWE Universe further got behind the former NXT Champion after an emotional roller coaster that almost saw him kicked out of the faction, before long-time rival Jey Use made the save, presenting evidence on his behalf.
Addressing the rumours of Sami Zayn being the planned WrestleMania opponent for Roman Reigns on Wrestling Observer Radio, Dave Meltzer revealed that this wasn't originally the case, however, he did note that the company have played out his storyline for longer than they originally planned due to the reception from the fans.
"The goal from the Roman Reigns standpoint all along has been to make Kevin Owens and Sami Zayn into stars – bigger stars (than they already are). And that's actually worked. But obviously, the original plan was not Sami Zayn (to face Reigns at WrestleMania), and even as late as a couple of weeks ago, they were trying to find something to not be Sami Zayn. This was not the long term plan of, 'Roman Reigns/Sami Zayn WrestleMania main event. The plan was not Sami Zayn becomes a superstar, the plan was just do a few key things with Sami Zayn then we'll ditch him and get rid of him, and because it clicked, to their credit, they saw that it clicked and it was like, 'Well let's make him a star this year, or this season', and that's what happened."

-Dave Meltzer
Another potential opponent that has long been rumoured to be facing 'The Tribal Chief' at WrestleMania 39 is Dwayne 'The Rock' Johnson, with reports dating back to August of last year stating that the company were planning on bringing him in to do the match as long as his Hollywood schedule allowed for it.
Despite these reports, uncertainty around the idea of The Rock being at WrestleMania 39 has grown in recent weeks, as several sources have stated that it is unlikely he'll be able to make the event.
Dave Meltzer also provided an update on the likelihood of Reigns' opponent being 'The Great One', and also noted that there isn't currently a guarantee that whoever faces Reigns at WrestleMania will be taking the titles from him.
"I don't know that they're willing to have anybody beat Roman Reigns. Obviously Dwayne Johnson wasn't beating Roman Reigns to win the title. Obviously Cody Rhodes' name was in the mix and the way that storyline was, he almost had to win. But that doesn't mean he would have won. I think people have an idea (of the Royal Rumble winner) as far as, it's either gonna be Cody, it's gonna be Sami, or they're gonna bring in an outsider. Everything that's happened in the last week or so, I don't think it's Dwayne. I was told it wasn't and all indications are it's not."

-Dave Meltzer
WWE's annual Royal Rumble premium live event is set to take place this Saturday at the Alamodome in San Antonio, Texas, featuring the men's and women's Royal Rumble matches, Roman Reigns defending the Undisputed WWE Universal Championship against Kevin Owens, Bianca Belair putting the Raw Women's Championship on the line against Alexa Bliss, and Bray Wyatt making his in-ring return return in a Mountain Dew Pitch Black Match against LA Knight.
As always, we'll aim to provide any further updates on the planned WrestleMania opponent for Roman Reigns as soon as we hear more, however with the Royal Rumble just days away, we doubt we'll have to wait too long to find out.
H/T to WrestleTalk.com for the transcription.