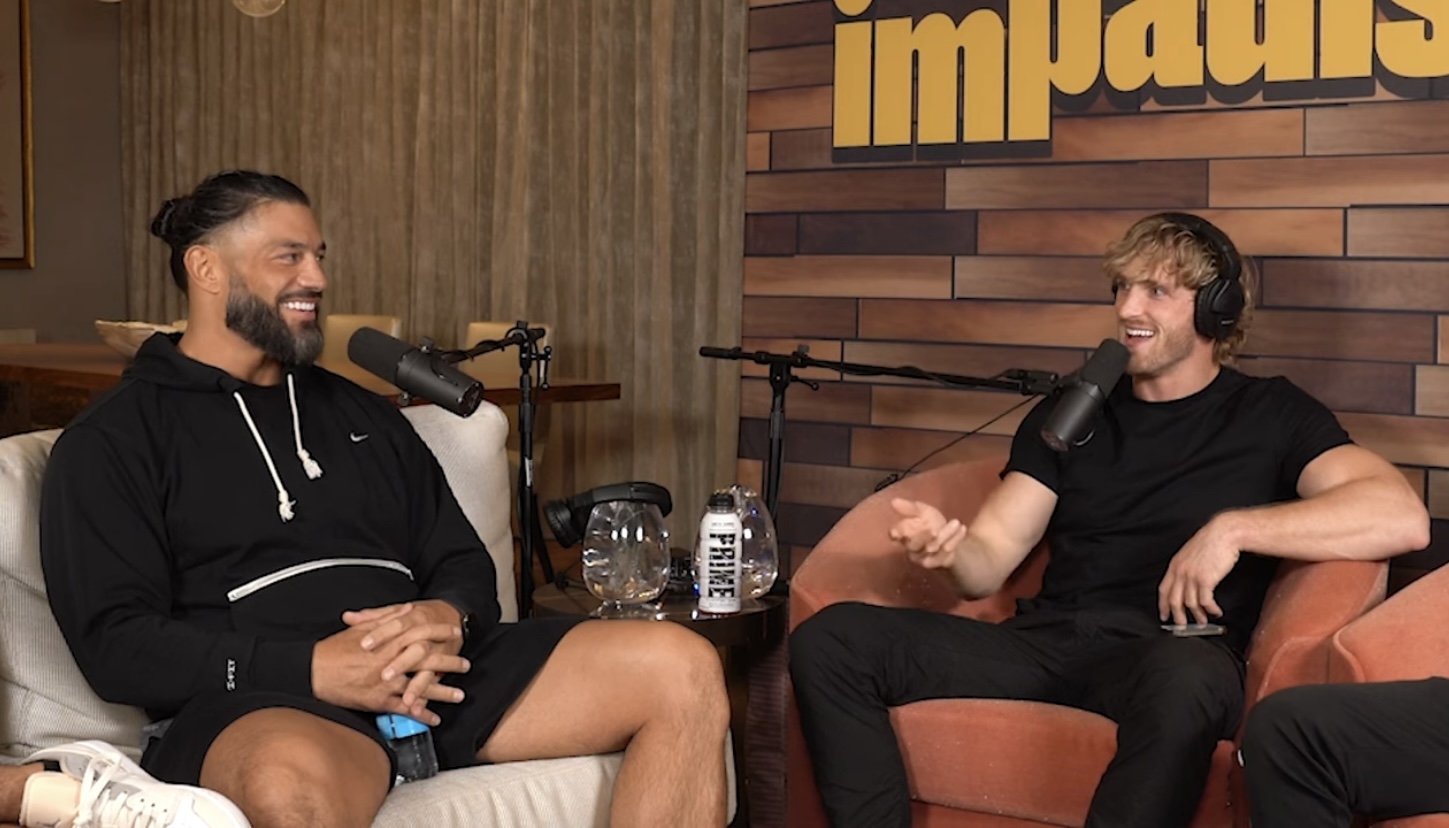 Logan Paul appears to have his WWE sights set on the Tribal Chief, Roman Reigns.
There doesn't seem to be anything Logan Paul can't turn his hand to. The YouTube star coming off the back of competing against Floyd Mayweather, turned his attention to professional wrestling. He made his in-ring debut at WrestleMania this year before having a singles match with The Miz at SummerSlam.
Many people have been very impressed with what they have seen from Logan Paul in his two matches so far. He constantly talks about how he will come back to WWE soon and while speaking on his Impaulsive Podcast, he revealed that there is one WWE Superstar he'd like to face above everyone else.
"I can feel the dog coming out in me. Like when I watch him [Roman] on TV and in the ring, I just wanna f***ing wrestle the guy.

"Did you see what I did at SummerSlam? When was the last time you saw something like that done? Top rope, onto the table, in my second match ever.

"It's what I do. I love competing at the highest level as soon as I get into the thing.

"You put me against Roman Reigns right now, I think I would win. Me vs. Roman Reigns one-on-one, that's my match."

-Logan Paul.
Logan being in WWE has allowed for interesting crossovers the other way. Reigns is just one of many WWE stars who have appeared on his podcast. Paul will likely find himself back in a WWE ring soon and having these constant connections to WWE certainly do no harm to getting him back there soon, potentially against Roman Reigns.