Labelling YouTube sensation Logan Paul 'divisive' would certainly be somewhat of an understatement to say the least. The man known as "The Maverick" is no stranger to controversy, with his most notorious transgression being his ill-advised "We found a dead body in the Japanese Suicide Forest" video from late 2017. Naturally, the video landed Paul in considerably hot water, and ultimately Paul apologized for distasteful video, before taking a short leave of absence to reflect on his actions. Fast forward to 2022, and the Ohio native appears to have matured tenfold. Following years of puerile content, Paul now hosts the 'Impaulsive' podcast, where he is able to show a more reflective side to the animated character his combined 33.6 million subscribers have grown used to over the years. In addition to this, Paul over the past few years has thrown himself headfirst into the world of YouTube boxing, holding two massively successful events headlined by himself and fellow YouTuber KSI, before squaring off against possibly the greatest boxer of all time, Floyd Mayweather, on June 6th, 2021. Couple this with Paul's recent business ventures, including his energy drink brand Prime Hydration and blockchain company LiquidMarketplace, and it is clear to see that 2022's Logan Paul is a far cry from the immature controversy magnet that many came to know in 2017.
With this in mind, it was no surprise that WWE's recent announcement that the social media megastar has signed a multiyear contract with the company quickly became the company's most liked photo in their Instagram account's history. As previously stated, Paul brings with him a social media following that has the potential to see WWE's own online numbers drastically increase when the YouTube star is present, and thus it is clear to see why WWE leaped at the opportunity to tie Paul down to a long-term deal. Paul's first foray into the world of sports entertainment came on the April 2nd, 2021, edition of Smackdown, as Sami Zayn introduced him as a guest for the red-carpet premier of his highly anticipated documentary. During the appearance, Zayn offered Paul an invitation to be at ringside for his match against perennial rival Kevin Owens at WrestleMania 37. Owens would ultimately emerge with the victory, prompting Paul to reveal his true colours by entering the ring and celebrating with the victor. Owens had other ideas, however, as he delivered a Stunner to Paul, prompting a huge reaction from the Florida crowd, who had made it clear that the YouTuber was far from the most popular star in the building that night. The moment was the first instance of Paul taking offence inside a WWE ring, and to the surprise of many, he sold the iconic move perfectly, with the brief moment offering a glimpse into the future of a celebrity crossover with far more natural in-ring ability than previous examples of years gone by.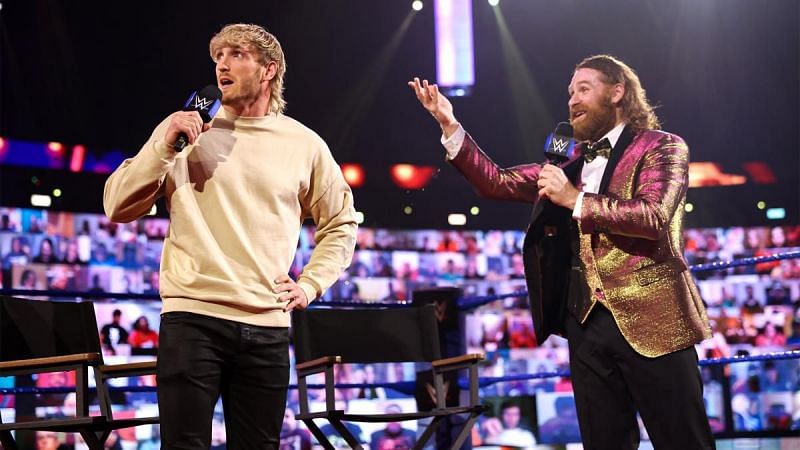 Paul made sporadic appearances across WWE television following WrestleMania 37, with his most notable moment coming on the September 3rd edition of Smackdown, where he appeared as a special guest yet again, although this time alongside Happy Corbin on the KO Show, where he gained a measure of revenge for what happened to him at the Show of Shows as the pair beat Owens down. Logan Paul's WWE career truly began to take shape on the February 21st edition of Raw earlier this year, as he was reintroduced to the WWE Universe alongside another despicable heel, The Miz. The former WWE Champion, who had recently entered into a feud with Rey & Dominik Mysterio, revealed Paul to be his tag-team partner to face off against the father/son duo at WrestleMania 38, marking his first ever official match as a part of the company. During the lead up to the event, multiple behind the scenes names noted that Logan Paul was a natural inside the bring, prompting fans to be cautiously optimistic for his upcoming debut. Additionally, Paul entered the world of professional wrestling having previously impressed at college level, achieving a fifth-place finish at the OHSAA Division 1 State Tournament in his senior year, and thus brought with him a grappling awareness that allowed for a seamless transition into the world of pro-wrestling. Paul's experience competing at large-scale YouTube boxing events must also be taken into consideration when evaluating his WrestleMania performance, as despite emerging from his two-fight series with KSI with a record of 0-1-1, the pair of events allowed Paul to gain the valuable skill of being able to perform in front of a sizeable crowd, a feat that can't go overlooked when assessing if one has the potential to be a star in the world of sports entertainment.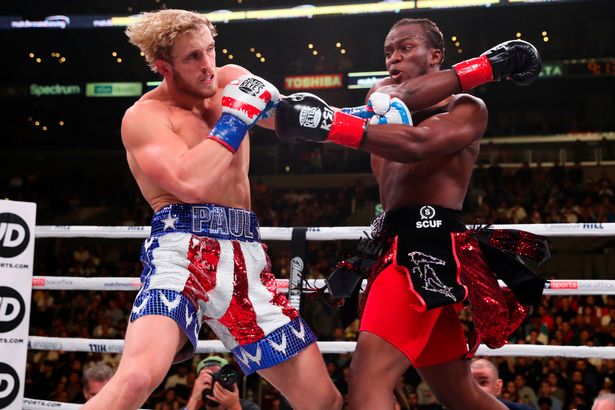 When the match finally came around, it was clear for all to see that Logan Paul possessed all the tools necessary to succeed in the world of sports entertainment, as not only did the YouTuber look like a star, but he carried himself like one as well. Rather than remain on the apron for the majority of the match whilst The Miz, Rey Mysterio, and Dominik carried the bulk of the match as many expected, Paul threw himself into the deep end and more than held his own, delivering a picture perfect Three Amigos, followed by an Eddie Guerrero-esque Frog Splash, all the while taunting the crowd, as he displayed his ability to work the live audience as well as the best of them. Paul looked as though he'd been competing for far longer than he had been given the level of ability he displayed, and for many, it led to the hope that Paul's time with WWE was just getting started. The night only got better from here for Paul, as not only was he able to deliver a performance worthy of the Showcase of the Immortals, but he also emerged with the victory, as The Miz planted Rey Mysterio with a Skull Crushing Finale for the three-count. Unfortunately for Paul however, his jubilation was to be short-lived, as The Miz unexpectedly turned on his partner during their post-match celebration. Whilst the moment itself was one to forget for Paul, it practically guaranteed future WWE involvement down the line, as a ready-made feud presented itself with the opportunity to be revisited down the line. Overall, Logan Paul's official WWE debut was undoubtably a resounding success, as the YouTube sensation more than delivered and lived up to the hype.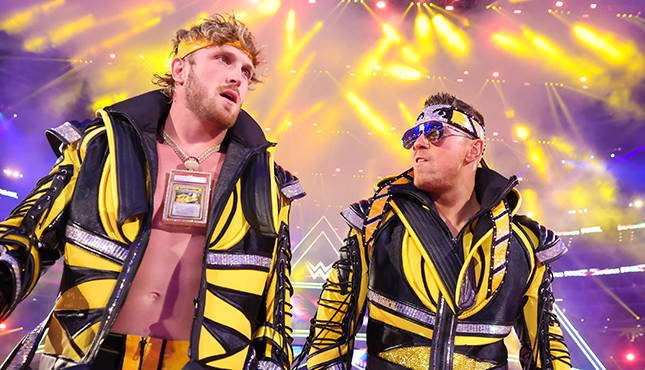 Paul's emergence within WWE was just another recent example of celebrity involvement more than delivering on all fronts, as former football punter Pat McAfee impressed during a brief feud with Adam Cole on NXT before becoming a full-time member of Smackdown's commentary team, where he also became embroiled in a feud with Austin Theory that led to a showdown between the pair at WrestleMania 38. Another recent instant of celebrities crossing over into the world of sports entertainment is that of Bad Bunny. The Puerto Rican rapper's hit single "BOOKER T" led to an appearance Royal Rumble appearance in early 2021, during which the multi-award-winning music star crossed paths with The Miz, leading to a physical altercation between the pair later that night. This eventually led to Bad Bunny aligning with fellow Puerto Rican Damien Priest to take on The Miz & John Morrison at WrestleMania 37. The match occurred on Night 1 of the two-night event, with Bad Bunny receiving monumental praise for his performance that saw the rapper deliver a Destroyer to the bewilderment of the Florida crowd. Bad Bunny's brief stint as a part of WWE led to the rapper dominating WWE's online merchandise stores, as he brought with him a legion of loyal followers, whilst also making a number of new fans in the process thanks to his dedication. Bad Bunny re-emerged at this year's Royal Rumble event, this time entering the match itself, as entered at number 27 and put in a valiant performance that saw him reach the final five competitors, before he crossed paths with the match's eventual winner, Brock Lesnar. These two recent examples in particular stand out amongst previous celebrity involvements in WWE, with a crucial factor being the pair's genuine love for the business, resulting in both McAfee and Bad Bunny giving their all into making sure that the WWE Universe accepted them as more than a celebrity looking for a pay day, but as someone who respected the craft of professional wrestling. Paul was able to express his own love and respect for WWE's numerous talents during an episode of his 'Impaulsive' podcast that also featured Sasha Banks & Becky Lynch. As WWE continue to seek new ways to appeal to new audiences, they may see fit to continue seeking out celebrity involvement from those possessing a genuine passion for the business, due to the potential for longevity as we're now seeing from McAfee, Bad Bunny, and Logan Paul.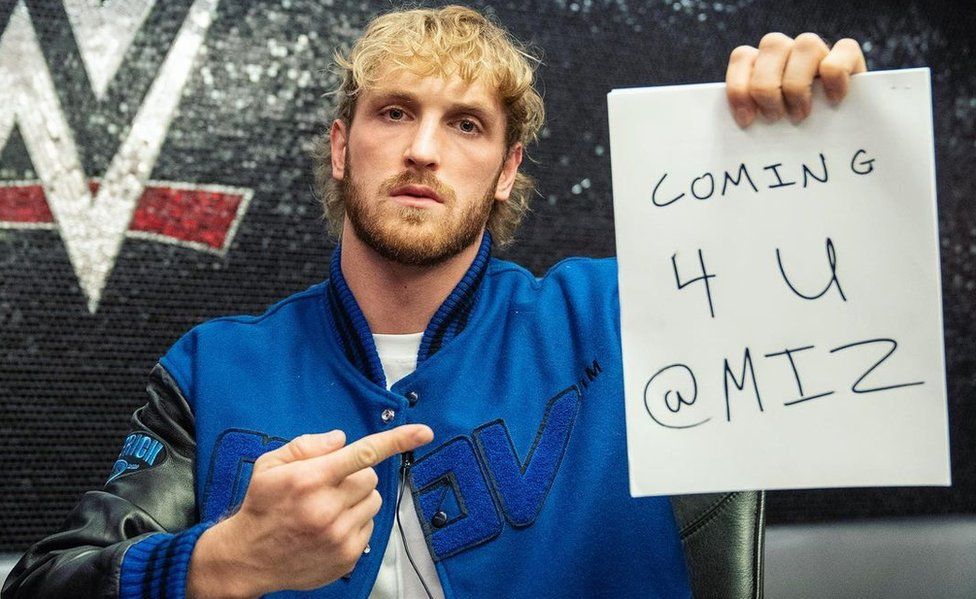 So, what does Logan Paul officially signing a multi-year deal with WWE mean for the future of the company? His immediate future seems reasonably clear, as despite The Miz's best efforts to smooth things over with his former tag-team partner, Paul made it ever so clear during his contract signing that he's gunning for the A-Lister, with this year's SummerSlam in Nashville, Tennessee at the Nissan Stadium appearing to be where both men's collision course will come to a head. Originally, many believed that the YouTube star's second in-ring outing may have developed into a tag-team match, with Tommaso Ciampa and AJ Styles seemingly involving themselves on the July 5th edition of Raw. However, with SummerSlam just a few days away, the match appears to be locked in as a one-on-one between Paul and The Miz, although Ciampa remains at The Miz's side. Whilst a tag-team match involving Ciampa and Styles would've undoubtably provided an opportunity to mask some of Paul's in-ring imperfections, the choice to keep the bout between the two heated rivals likely means that WWE are confident in Paul's ability thus far, and believe he's ready to prove he can hold his own on one of wrestling's biggest stages.
Looking past the Biggest Party of the Summer on July 30th , little-to-nothing is known regarding future creative plans for Logan Paul in WWE, although multiple reports have confirmed since the deal was agreed that the plan if for the YouTube megastar to appear across multiple premium live events and make TV appearances throughout the rest of the year and into 2023, meaning that the possibilities for who he may come across during that time are seemingly endless. WWE may feel tempted to reignite a feud between Paul and Kevin Owens given that the seeds have been well and truly planted during the pair's previous encounters with each other. Sami Zayn may also present himself as a potential candidate to take on "The Maverick", given that Paul betrayed his former friend at WrestleMania 37 by celebrating with Kevin Owens. Zayn faced a non-wrestling personality of his own at this year's WrestleMania, as he came up short to Jackass' Johnny Knoxville in one of the most entertaining comedy matches in recent memory. Whilst a potential showdown with Logan Paul would undoubtably provide far less of a headache for Zayn in regards to avoiding a multitude of traps and pranks, Paul has already displayed that he isn't a one to take lightly, and thus Sami may have his work cuit out for him should they cross paths. An all-celebrity encounter may also present itself as a potential match for WWE to make, as Logan Paul may even mix it up with Pat McAfee or Bad Bunny down the line during his stint with WWE. Looking even further into the future, Logan Paul's most famous rival-turned-business partner may fancy a foray into the world of WWE for himself, as KSI has made no secrets of his love for WWE in the past. Logan Paul's brother Jake Paul may also have eyes on a potential team up with his brother inside a WWE ring in the future, as the pair have both alluded to the idea of challenging for the Tag Team Championships down the line. Both KSI and Jake Paul, much like Logan himself, have been involved in the world of YouTube boxing, with the recent online phenomenon's over the top nature serving as the perfect groundwork for a potential pro-wrestling career.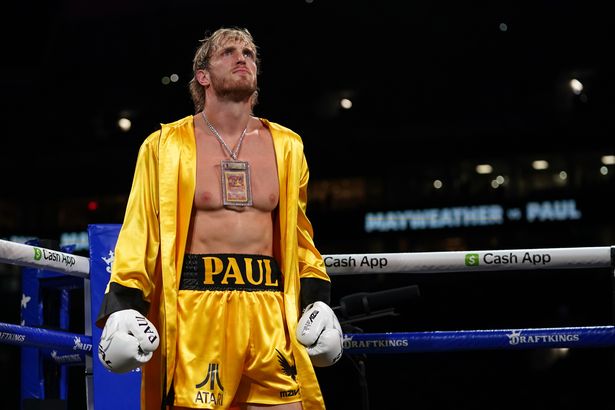 Whatever the plan may be for Logan Paul in WWE, there can be no doubt that the deal is an incredibly lucrative one for the company, with the YouTuber providing a goldmine of online engagement due to his sizable following, whilst also possessing all the necessary tools to succeed as a genuine star of the business. He may not be present on WWE TV all year round, but he's sure to deliver the goods when the big shows roll around. One place where Paul's prescence has immediately been felt is the world of pro-wrestling videogames, as he recently made his WWE gaming debut as a part of the Whole Damn Pack on July 19th, signifying the company's desire to tap in to that crossover appeal as much as possible right from the get go. Much like his entire career, the signing is sure to cause division online, as many may argue that Paul's signing takes an opportunity away from those that have strived to join WWE for their entire careers, although when weighing up the positives, the upside to the deal is undeniable. Questions will of course arise over his insistence on moving forward as a babyface, due to him often being presented as the media villain throughout his time on YouTube, as well as being an outside to the world of pro-wrestling, however I'm willing to withhold my judgement on the matter until Paul's been given the opportunity to prove himself in the role. I do, however, believe that his mannerisms and demeanor lend themselves far more to being a natural heel, and thus I hope that down the line he'll be willing to embrace his natural antagonistic side. At just 27 years of age, the future looks bright for Logan Paul as a member of the WWE roster, and I for one can't wait to see just how far the YouTuber can go as a sports entertainer.