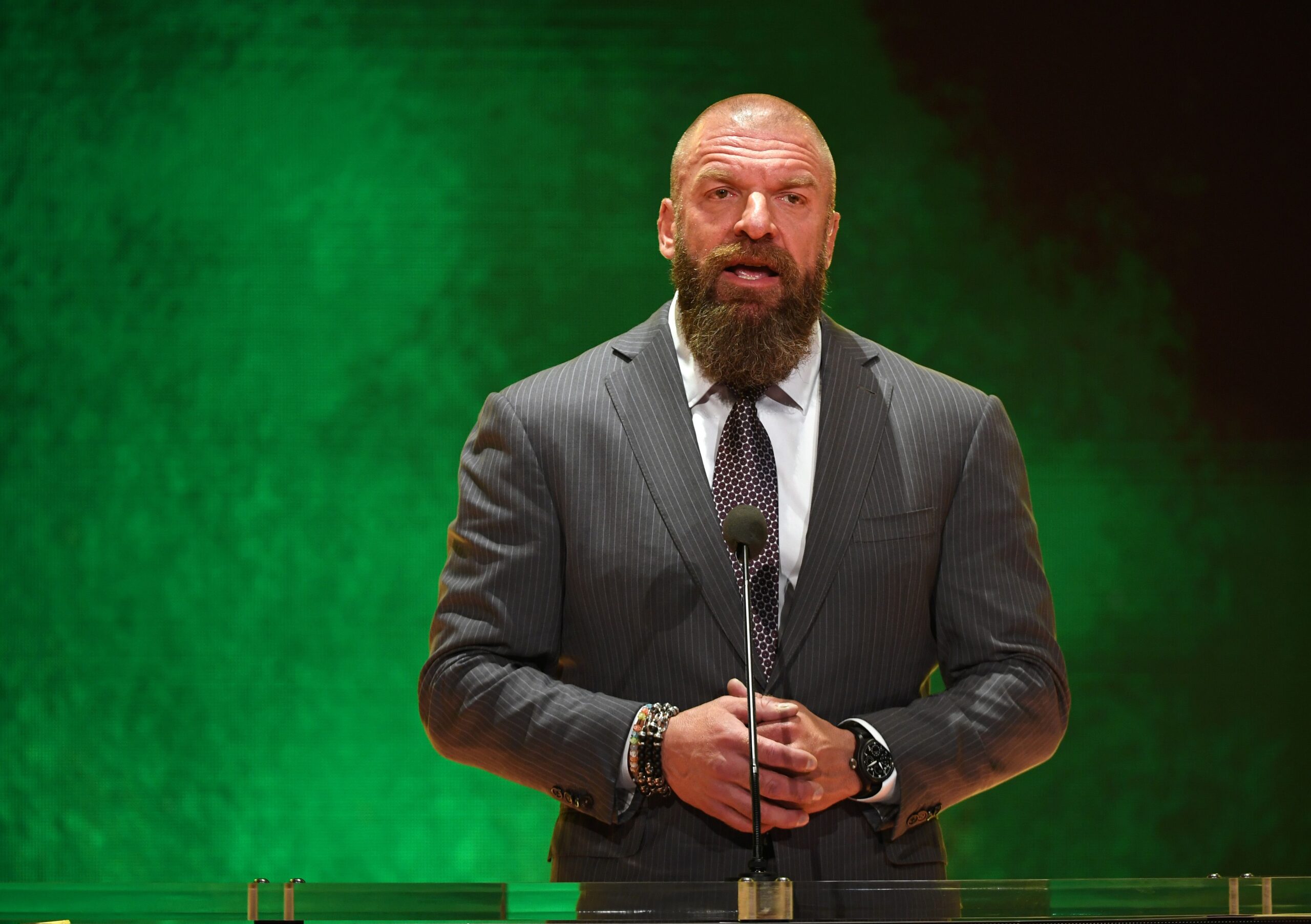 July 22nd saw Triple H return to WWE following a health scare in September of last year, with The Game being named as an EVP and Head of Talent Relations by the company. Later that day, WWE went through even more corporate restructuring, as long-time Chairman & CEO Vince McMahon officially announced his retirement from all of his active responsibilities within the company, with Stephanie McMahon and Nick Khan being named co-CEOs.
This past Monday, it was announced that Triple H would be assuming all of the creative duties previously occupied by his father-in-law. Triple H had led WWE's developmental brand NXT as executive producer since 2010, before stepping away in late 2021 following a cardiac event.
During a SummerSlam media scrum in Nashville ahead of this Saturday's premium live event, Triple H was asked by Nick Hausman of Wrestlint INC how his vision of WWE's creative direction differs from Vince's.
"You gotta watch the show. You gotta watch the show. This is the longest-running stuff on TV, we say it all the time. Raw, SmackDown, SummerSlam, everything we're doing. There are a massive pair of shoes to fill that I'm trying in some way to step into, but I do not dream, for one second, that I can fill those shoes by myself. It's going to take a lot of us. It's going to take a team. It's going to take everybody here to fill those shoes and continue on, but we will. The intent is to continue the legacy of what has been going on, that made me fall in love with this business that he created and to take it to new levels. To take it to beyond where it is now. The only way we're going to do that is as a team. That's with Steph, Nick Khan, myself, Kevin Dunn, everybody that is here. All this talent. The great, hardest working talent in the world. I have no doubt in my mind that with this team, we can do it. Not an inkling of doubt. It's just a lot of hard work and we're all going to grind. We have the greatest fans in the world and we're going to make sure they get everything they want out of this product and then some."

-Triple H
Later during the scrum, Jon Alba of AdFreeShows asked Triple H about the future creative involvement of Paul Heyman, following his participation in the SummerSlam tryouts this week, where he worked closely with Triple H to help scout the future of WWE.
"I want ideas from everybody. I want thoughts from everybody. To me, this is inclusive. That goes for the talent. When I say this is going to take all of us, it's going to take all of us. I want that. Paul is one of the best promos in the history of this business. Who better? When I asked him to be part of this, he was thrilled. We both joke about the fountain of youth at these things. Who better to come here to talk about that skill? Paul has the gift of gab, always has. Who better to come here and motivate these kids?"

-Triple H
Triple H then praised top WWE stars Bianca Belair and Big E for also helping out at the tryouts, with a handful of NXT 2.0 stars also spotted across WWE's social media platforms assisting at the tryouts.
Tonight's Smackdown will be the first outing for the blue brand since Triple H assumed the role of Head of Creative, and with reports that he's hoping to make a splash at SummerSlam, it could very well be an important show in the build up to that happening.
H/T to Fightful for the transcription.