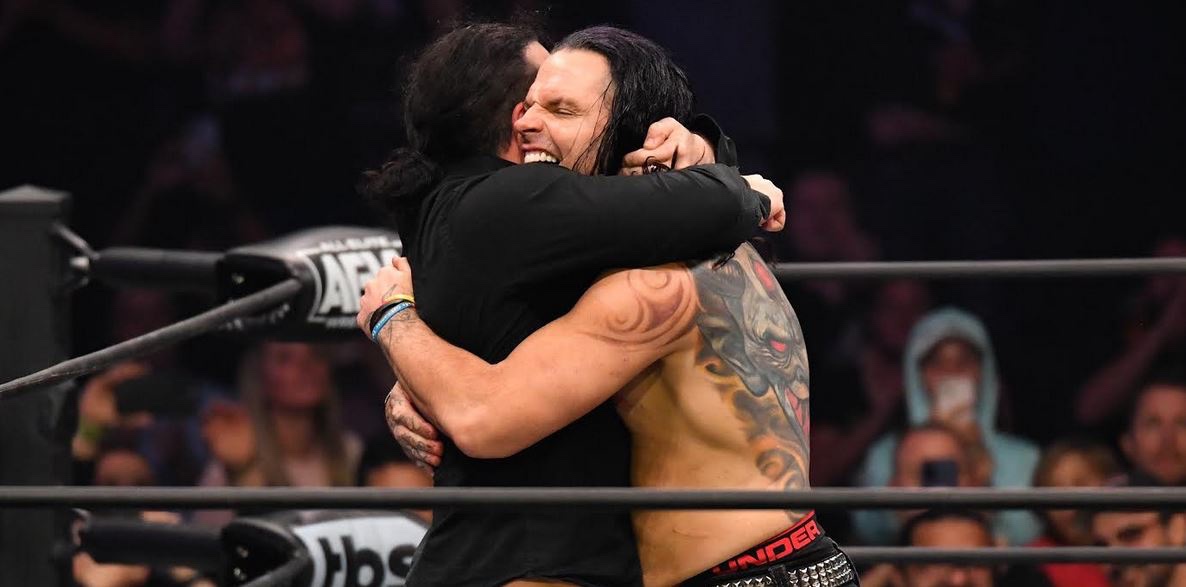 It's been over nine months since we last saw Jeff Hardy appear on AEW TV. The star was arrested on June 13, 2022 for driving without a license and being three times over the DUI limit, he has since entered rehab to address his long-standing history of substance abuse. As the 45-year-old Charismatic Enigma looks to fully recover from his previous issues regarding alcohol, some fans continue to link him with a return to the ring.
Hardy remains a childhood favourite of many wrestling fans and, if it's safe to do so, some still wish to see more in-ring action from the former WWE Champion. Matt Hardy constantly remains a source of information for fans as to the condition of his brother. Now, in a YouTube video posted by Isiah Kassidy, Matt has revealed that Jeff recently underwent eye surgery but suggested that, following a successful recovery, a return to AEW could be on the cards.
"Jeff just had some eye surgery. His eyes were just a little off-set, it's just probably from wear and tear and beating his body up. They had to work on some ligaments and tendons in one of his eyes. So they corrected that [with] surgery and they said probably in five, six weeks, he should be okay. So I'm hoping after that, now that he's kind of putting this whole situation behind him, that we'll see him back around soon. I'm hoping so, man. You guys keep your fingers crossed. Maybe six, eight weeks from now, hopefully we can see some Jeff Hardy on AEW,"

-Matt Hardy.
Matt suggested that fans may only need to wait 6-8 weeks before they see Jeff on their screens again. Whether this comes to be remains to be seen.
As always, we'll update you on the condition of Jeff Hardy and his future as we hear more.
H/T to Fightful for the transcription.