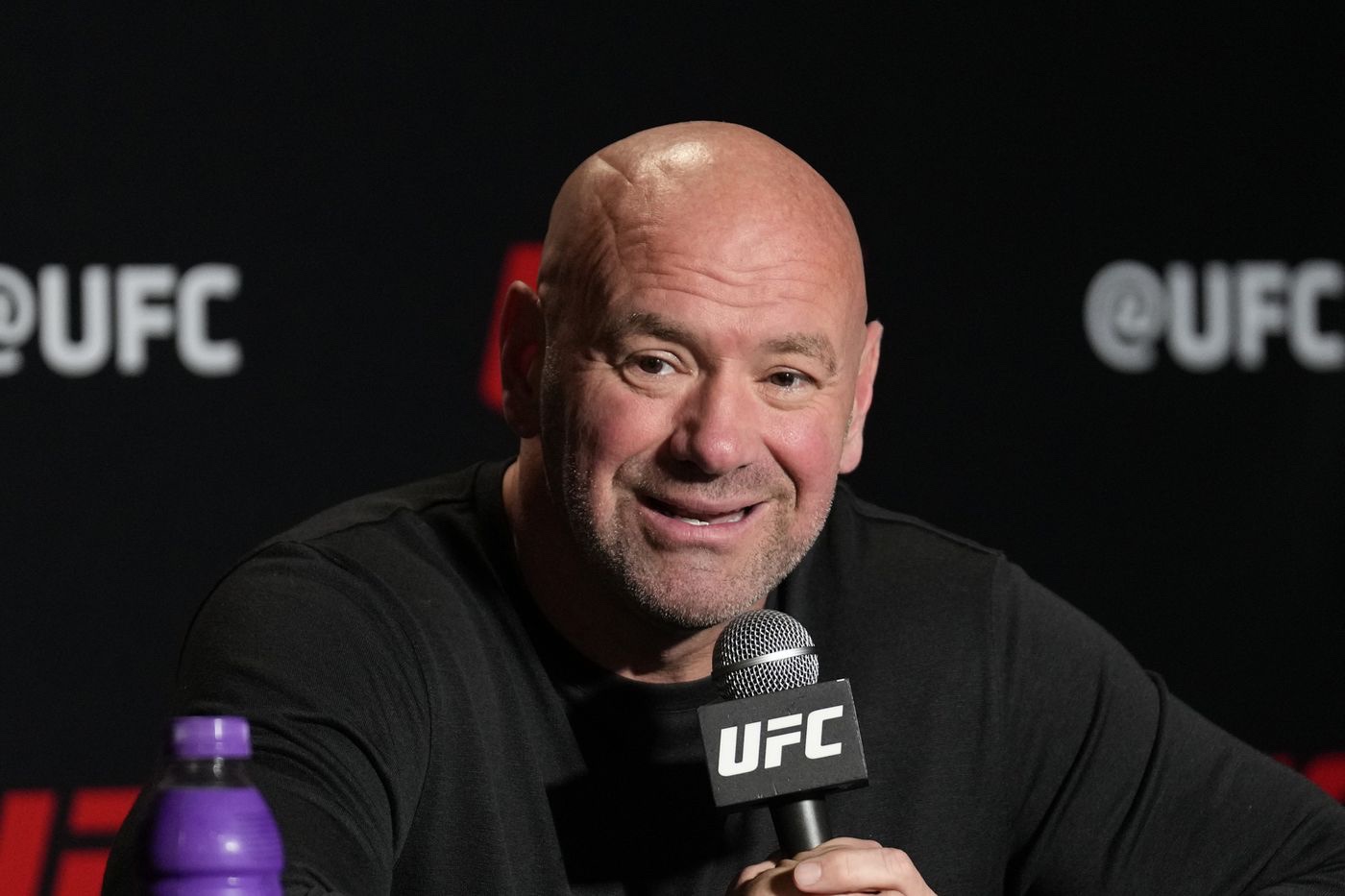 On April 3, it was announced that Endeavor had agreed a deal to acquire the WWE following months of speculation. It was a controversial move which allowed Vince McMahon to return to the world of wrestling and a new parent company was formed to facilitate both WWE and UFC (already owned by Endeavor) which McMahon has become executive chairman of.
Ari Emanuel, the CEO of the newly formed company, has had ties with the UFC since Endeavor's purchase of the MMA brand in 2016. Now, while appearing on The Pat McAfee Show, the UFC President was asked to comment on WWE's recent sale and what to expect as the company begins its time under Emanuel.
"It's one of the great things about Ari and why he's such a great partner, and why he's so good to work with. He came in and he bought the UFC, they asked me to stay, and Ari is one of those guys that, he lets you run your business. He lets you do what you do, and I actually met with the McMahons the last time I was in New York. They wanted to know what it was like to be in business with him and everything else. Obviously I couldn't say anything but incredible, positive things about him. Ari is one of those guys, you run your business, and if you need him, pick up the phone and call him, and he can make anything happen. How this is gonna affect our company? It won't at all, we're gonna keep doing what we do. How it affects WWE, I think that there's a lot of value that Ari can add on the business side, whether it's licensing, sponsorship, and the list goes on and on. He'll help grow those different areas of their business, and they're valued at $9 billion. Watch and see what they are in five years,"

-Dana White
White continued his glowing praise of Ari by recalling what it was like when he sold the UFC to Emanuel, stating that he knew he'd sold to the person that would take his company to the next level. White was keen to suggest that the WWE are headed down a similar path of growth going forward.
"We always knew there was room for growth, and what we wanted to do, just like Bob Meyrowitz, who sold it to us, Bob Meyrowitz felt like we were guys who could take it to another level. The same thing happened when we sold to Ari. You wanted to sell it to a guy who could help grow the business and take it to another level. That's exactly what Vince has done, too. When you look at all the suitors out there and all the people out there that possibly want to buy your business, you want to sell it to the group that you think can take it to another level,"

-Dana White
How Endeavor's acquisition of WWE will affect the company moving forward remains to be seen but, if Dana White's words are anything to do by, it has the potential to be a highly successful move for those involved.
As always, we'll aim to update you on WWE and what their recent takeover means for the company as we hear more.
H/T to Fightful for the transcription.