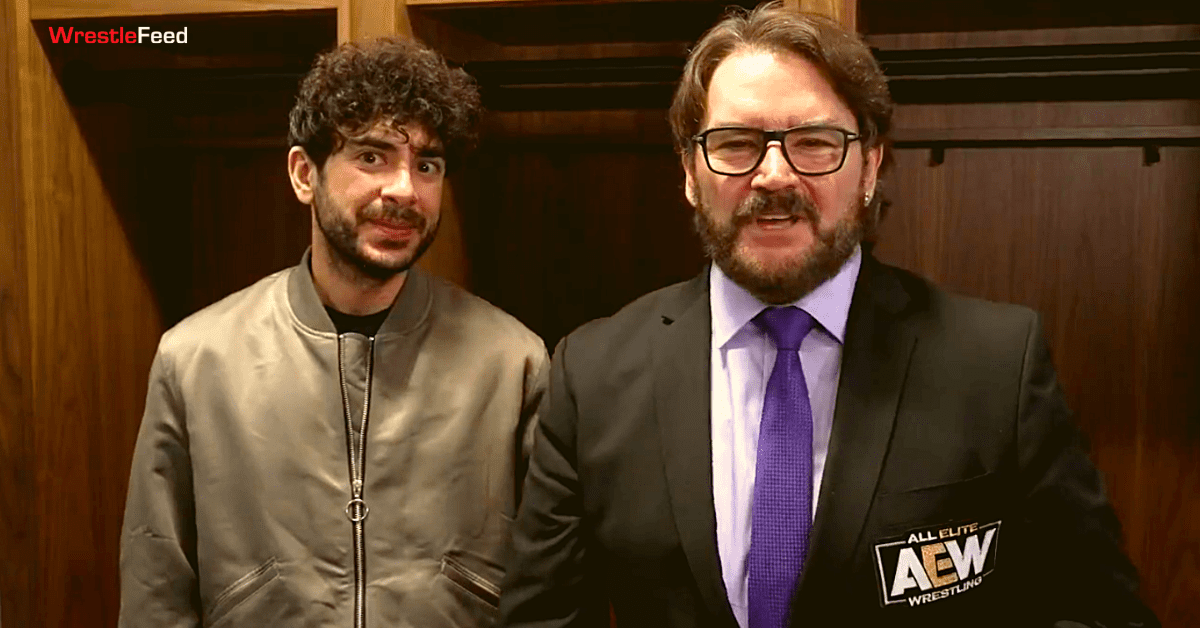 The past few days have been tumultuous to say the least in terms of the atmosphere within AEW, with a number of situations coming to light regarding backstage heat between certain talents, most notably involving CM Punk and Hangman Adam Page. As a result, AEW President Tony Khan held a talent meeting ahead of yesterday's Dynamite in order to address these issues, as well as rumours of contract tampering by WWE.
PWInsider have now provided further insight into the topics discussed at the meeting, with Khan reportedly opening by running down the recent promotions within the company, and how everything would work and flow going forward under that new system.
The report then touches upon Khan addressing the reports of WWE tampering with AEW contracts, noting that Megha Parekh had emailed WWE's Co-Presidents Nick Khan and Stephanie McMahon in order to warn them that legal action would follow should they persist.
"He was very much animated in talking about how the wrestling business has always been dominated by WWE and how AEW was founded to give fans an alternative.  The fact that there's been some lines tossed from WWE circles towards AEW contracted talents, for obvious reasons, was not something AEW was happy about, leading to him telling the crew that Megha Parekh had emailed WWE's Co-Presidents Nick Khan and Stephanie McMahon to warn them to not tamper with talents."

-PWInsider
VP Pat Buck then stated that talents would need to respect the newly promoted coaches backstage, with them serving as a alternative to everything going through Tony Khan himself. He additionally mentioned that talents can now properly pitch their own ideas, as well as other things of that nature.
Speaking on his new role, AEW commentator Tony Schiavone referenced his time in WCW as evidence of his experience in handling situations backstage. PWInsider were told that Schiavone came off extremely well like an "Uncle who wanted all the kids in his family to succeed." 
The report then moves on to discuss several AEW talents that spoke at the meeting, with former World Champion Chris Jericho said to have given a speech to rally the troops and give his own personal thoughts on getting AEW this far.
Offering a direct line of conversation to discuss any problems that talent may be facing, the Young Bucks, Matt Jackson in particular, stated that they were all available to help anyone who wanted it and that they were easy to find and to come to them if anyone needed anything.
The recently returned Kenny Omega was another name mentioned, with the former World Champion apparently coming across as the harshest of the talent that spoke at the meetin.
"At this point, Kenny Omega spoke and was the harshest towards the locker room in what we are told by some came off as "tough love" and by others as really "heavy-handed." Some saw this as Omega trying to light a fire under the roster and others felt differently."

-PWInsider
Following Omega's speech, Megha Parekh spoke on what was described to PWInsider on some "legal" related things, potentially relating to contract tampering situation referenced earlier in the report.
To close the meeting, Tony Khan reportedly got "very fired up" about the company and all that he's put into getting it to where it is today.