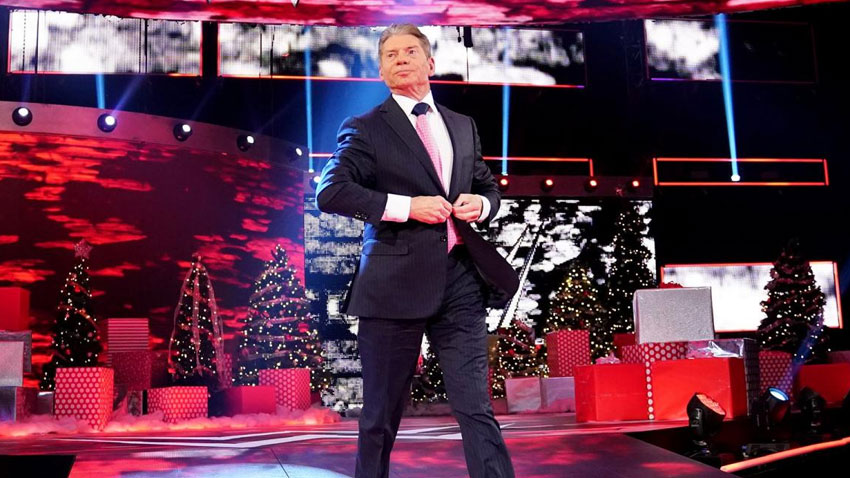 We now have an update on Vince McMahon's involvement at last night's episode of Monday Night Raw.
Ahead of last night's episode of Monday Night Raw, PWInsider revealed that controversial executive chairman Vince McMahon was present backstage, although it was unclear as to if/how he would affect the show.
PWInsider have now followed up on their initial report, noting that whilst McMahon didn't run the show entirely from gorilla, he did have a considerable influence on the show. Despite this, it was also added that the changes weren't overly stressful or over the top.
"Vince McMahon arrived at Raw sometime after 6 PM. He did not run the taping from the gorilla position but his influence was absolutely felt as we are told he "re-worked" the broadcast and changed the order of matches and segments to fit his vision of what he wanted. That resulted in a reconfiguration of the show, but we are told it wasn't overtly stressful or over the top in what was required."

-PWInsider
Following McMahon's last in-person appearance at the Raw after WrestleMania 39 on April 3rd, multiple reports emerged revealing that talent were less than pleased at the 77-year-old's involvement, however PWInsider also added that this wasn't the case last night, with the roster already having an understanding that McMahon is back at the helm.
"Unlike the last time McMahon was at Raw, there wasn't as much resentment or anger from talents that we are aware of. In speaking to one talent from Raw after the taping, we are told that a major difference is, as they said, "the band-air has already been ripped off" and that it's an unspoken understanding that McMahon is back on the throne. Even if he isn't around every week, it's well known by everyone that he's back in charge and his decrees will be met."

-PWInsider
Fightful Select have now also added their own insight into last night's taping, further confirming that McMahon made significant changes to the show, although it was also added that the show was very positively received, and thus these changes don't appear to have affected fan enjoyment.
"Vince changed a significant part of the show just a couple of hours before the show. The event ended up being very positively received."

-PWInsider
As pointed out within PWInsider's initial report, several WWE executives are also believed to have been in attendance, likely due to the show emanating from Hartford, Connecticut, and thus relatively close to the company's headquarters in Stamford.
As always, we'll aim to provide any further updates on the reaction to Vince McMahon's appearance at Raw last night, as well as his continued involved in WWE creative, as soon as we hear more.