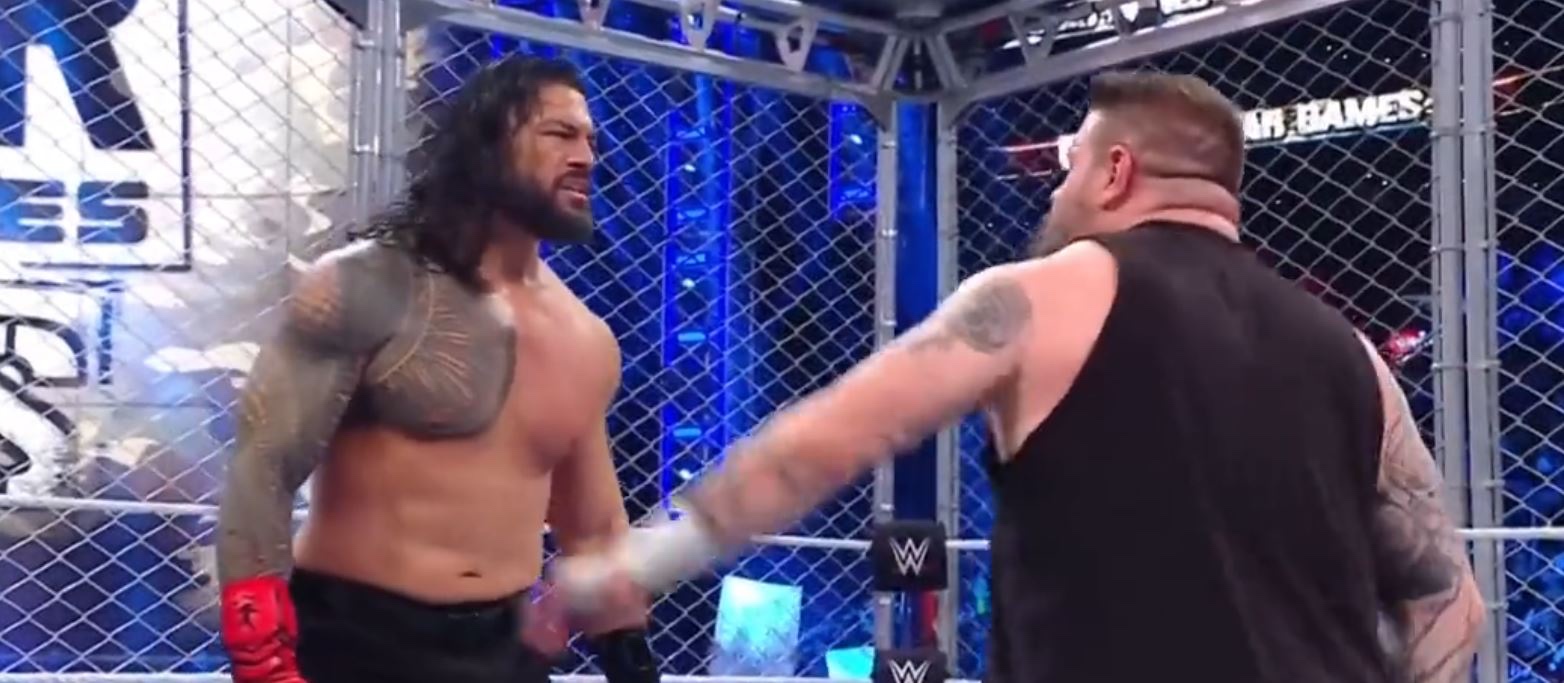 This week it was reported that last weekend's WWE Survivor Series saw Roman Reigns taking issue with a certain spot in the Men's War Games match. The sequence involved a slap from Kevin Owens that did not go according to plan.
In the latest edition of the Wrestling Observer Newsletter, Dave Meltzer gave some more insight on the situation and the backstage confrontation that followed the match.
"There was a backstage controversy after the show. During the men's War Games match, Owens slapped Reigns and the shot landed hard. Reigns had a big bruise visible from it under the left eye and there were unconfirmed reports that his left eardrum was ruptured. There was definitely a left eardrum injury.

Reigns was furious and backstage after went off on Owens, with swearing and such. According to numerous sources, Reigns was mad both because of the injury but also because it wasn't a spot he had known about and felt it didn't make sense to do it in the match.

Some said it happened, Reigns was obviously furious, but it largely blew over by 20 minutes later. Others said that wasn't accurate in the sense it wasn't completely blown over, that Reigns was upset, but it's not like they are changing any plans in booking or he won't work with Owens or there will be any punishment or anything like that."

Dave Meltzer
After the confrontation, Reigns pulled out of a planned appearance at the post-show press conference, but it is not exactly clear what the reasoning was. Reigns was also not present when the rest of the Bloodline appeared on this week's edition of Raw.