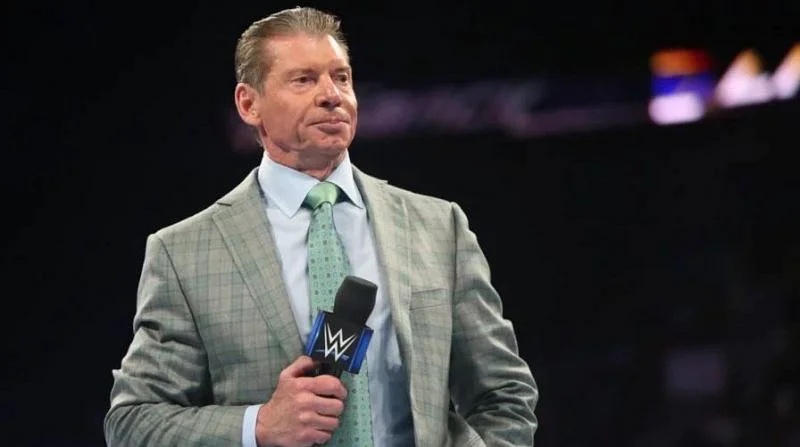 In the wake of reports emerging via The Wall Street Journal indicating that the WWE board are currently investigating a $3 million settlement from CEO Vince McMahon to a former female employee that the Chairman allegedly had an affair with, Fightful Select have provided a number of updates on the situation.
The report firstly reveals that WWE made of their staff aware of the WSJ article, issuing the following email: "The Wall Street Journal has published a report about WWE with allegations that we and our Board of Directors take seriously.
We are cooperating fully with the independent investigation initiated by our Board of Directors."
Fightful then provided an insight into the alleged relationship between McMahon and the paralegal, with the report suggesting that many within the company "suspected" the affair.
"Sources that we've spoken to even indicated that the relationship between Vince McMahon and the paralegal was "suspected" by many in the company, and indicated that she was given a substantial promotion around the time of the April 2021 WWE cuts. We're told specifically she was promoted from John Laurinaitis assistant to a "director" role that spring."

-Fightful
Many have raised questions regarding whether Stephanie McMahon's recent temporary departure from WWE, although Fightful confirmed that no mention of the investigation was made when prodding WWE sources following the announcement of her leave of absence.
Despite this however, Fightful do note that Stephanie McMahon's position on WWE's Board of Directors would likely mean that she'd have heard of the investigation, with the belief of many being that someone within the company intentionally leaked the information.
"For those asking if Stephanie McMahon's absence is tied to this or if she had knowledge of it, she's on the company board and would have been made aware of the investigation, as would Triple H and Nick Khan. There was immediate speculation that someone in the company intentionally leaked the information. "

-Fightful
Another interesting note from Fightful's report was that they had asked for clarity regarding a tweet posted by the former Nia Jac on April 30th of this year, a time in which said investigation would have already been underway. The tweet referenced "higher ups" and their "perverted ways", whilst also alleging a degree of blackmail within the company. The report revealed that there was no mention of this from WWE reps or higher ups, and Jax was dismissed as "bitter" on background
Fightful also provided an insight into the backstage reaction at the time of John Laurinaitis' reappointment as WWE's head of talent relations in 2021, with the implication being that talent were less than happy with Laurinaitis re-entering the fold.
"Immediately Fightful heard from female talent who expressed frustration and displeasure with the move. Completely separate from his hiring practices, which many of the women we spoke to felt were "archaic," one followed up today on the condition of anonymity and said "I'd rather get all my shit sent to me in a trash bag when I get fired than have to deal with him, and neither are good options."

-Fightful
Furthermore, Fightful heard from a number of sources within WWE that believe Vince McMahon's power within WWE is under serious threat, whilst John Laurinaitis is expected to take the fall imminently.
"Immediately, those that we spoke to in WWE on the condition of anonymity agreed with early assumptions that this is the biggest threat to Vince McMahon's power in WWE since the steroid trial nearly three decades ago. The same sources we spoke with expected John Laurinaitis to be replaced before all is said and done, and one speculated that he's being set up as the "latest fall guy for Vince, his turn in line was coming.""

-Fightful
Fightful additionally noted that a number of sources had validated the reports of misconduct in regards to Laurinaitis, with one male talent active in the 2000s and 2010s revealing that there had long been rumours of such misconduct, whilst former writer stated it was an open suspicion in the mid 2000s.
Fightful also heard from a former office employee of WWE, who believes that these events will set in motion a "domino effect", and whilst they believe Vince McMahon will fight hard to maintain his power, Laurinaitis' fate seems nailed on.
Fightful were unable to reach out to WWE for a comment directly despite several attempts, and time will tell as to how the company plans on moving forward and dealing with these revelations.