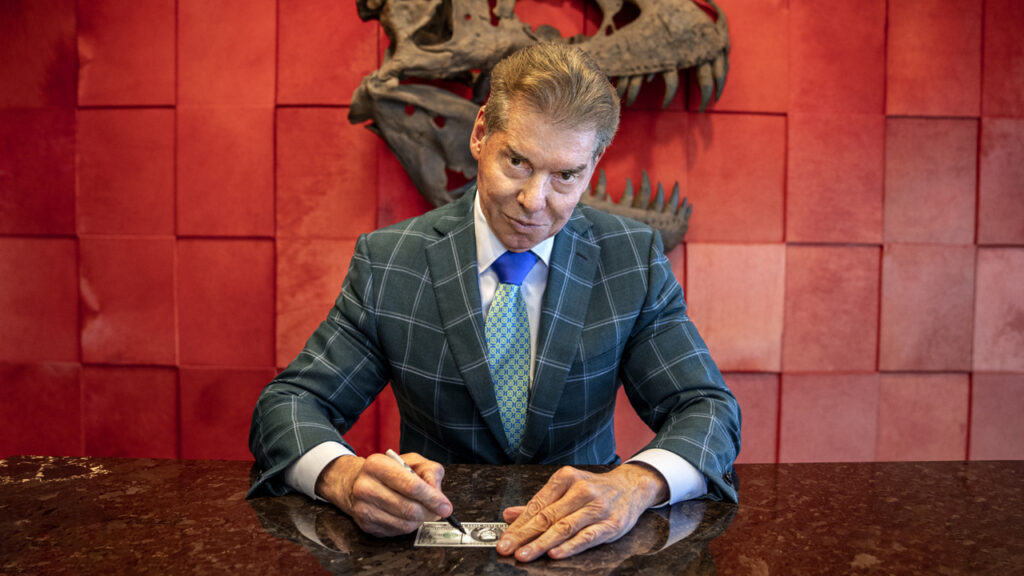 Reports recently emerged via the Wall Street Journal regarding on ongoing investigation by the WWE Board into a secret $3 million settlement reached by CEO Vince McMahon with a former employee that he allegedly had an affair with.
According to the report from Joe Palazzolo and Ted Mann in the Wall Street Journal, the former employee in question had been hired as a paralegal in 2019, with an agreement reached in January 2022, prohibiting her from discussing her relationship with McMahon.
Alongside the settlement previously mentioned, the report also indicated that the board had uncovered previous non-disclosure agreements involving claims by former female WWE employees regarding misconduct on behalf of McMahon, along with head of talent relations John Laurinaitis. Wall Street Journal were unable to clarify how many NDAs were currently under scrutiny by the board.
Whilst the total amount paid in non-disclosure agreements (NDA) has yet to be determined by the board, one source noted that it was in the millions. Another revelation from the report was that McMahon's personal funds were used to pay the former female employees. These funds were not limited to McMahon's own NDAs however, as he also reportedly utilised his own wealth in order to pay off the settlements on behalf of Laurinaitis.
The notion of McMahon using his own funds was further implied via McMahon's attorney Jerry McDevitt, who stated "WWE did not pay any monies". The report further emphasised the whilst the investigation primarily focuses on the settlements to the former employees, it will also look into WWE's HR department, as well as the overall culture of the company.
The Wall Street Journal notes that the 12-person board of directors still includes McMahon's daughter Stephanie, who recently stepped away from her duties as Chief Brand Officer to take time with her family. The investigation is being led by board member Man Jit Singh, a former Sony Home Entertainment Executive.