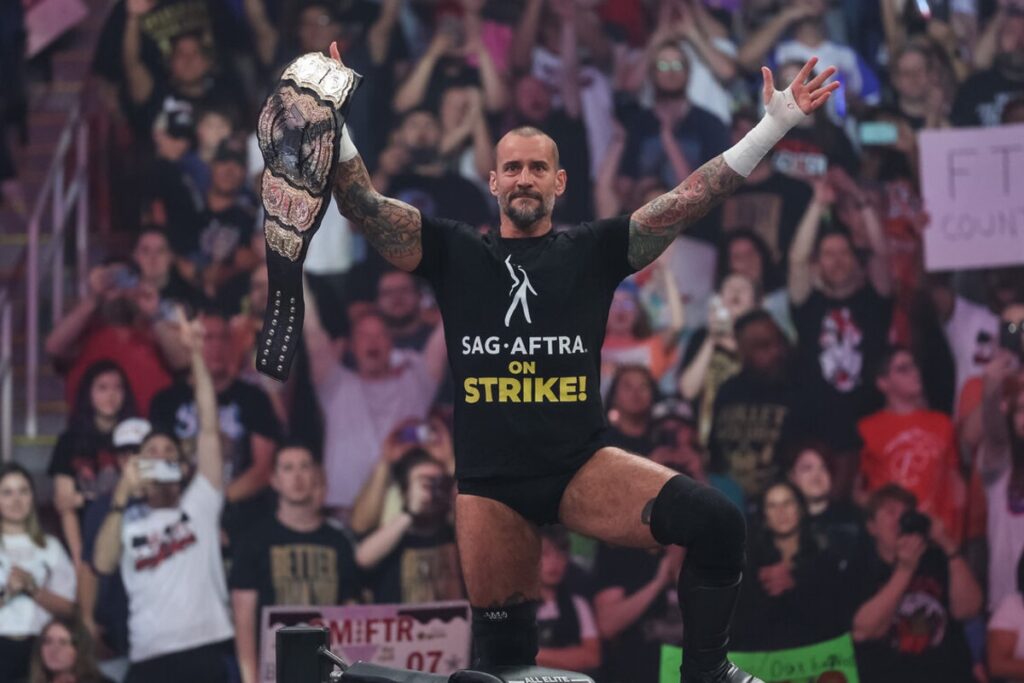 Following on from a recent report from PWTorch, it's been said that AEW top talent think it's 'best to keep quiet' when it comes to anything involving CM Punk.
Earlier this week, it was reported by Wade Keller of PWTorch that AEW Owner and CEO Tony Khan welcomed CM Punk back to the company by standing up in Gorilla position and starting to chant the star's name as he emerged on the June 21 edition of Dynamite. This showed firm support for the Chicagoan in spite of his controversial actions as part of 'Brawl Out' last September.
In the latest edition of the Wrestling Observer, Dave Meltzer has expanded on the report from Wade Keller, revealing that some of AEW's top talent took Tony Khan's enthusiasm as a sign that it would be 'best to keep quiet' about any concerns over Punk, as it would be a fight that wasn't worth starting.
"This story came from the 6/21 Dynamite show in Chicago where multiple people said that when Punk came out, Khan stood up in Gorilla with his headset on and started doing a "C.M. Punk" chant and pumping his arms over his head. From that point on, most of the top talent recognized that it was best to keep quiet about anything involving Punk because it was a fight that it served no purpose to get into, but several were unhappy with how things were going down unchecked and several stated the fear things would get worse."

-Dave Meltzer
It's mentioned that there are fears that things may take a turn for the worse in regard to CM Punk, though, with uncertainty remaining over the dynamic between those involved in the drama just under a year ago, it's believed that AEW are taking measures to ensure that tensions don't escalate further.
As always, we'll aim to provide any updates on CM Punk and the AEW locker room as we hear more.