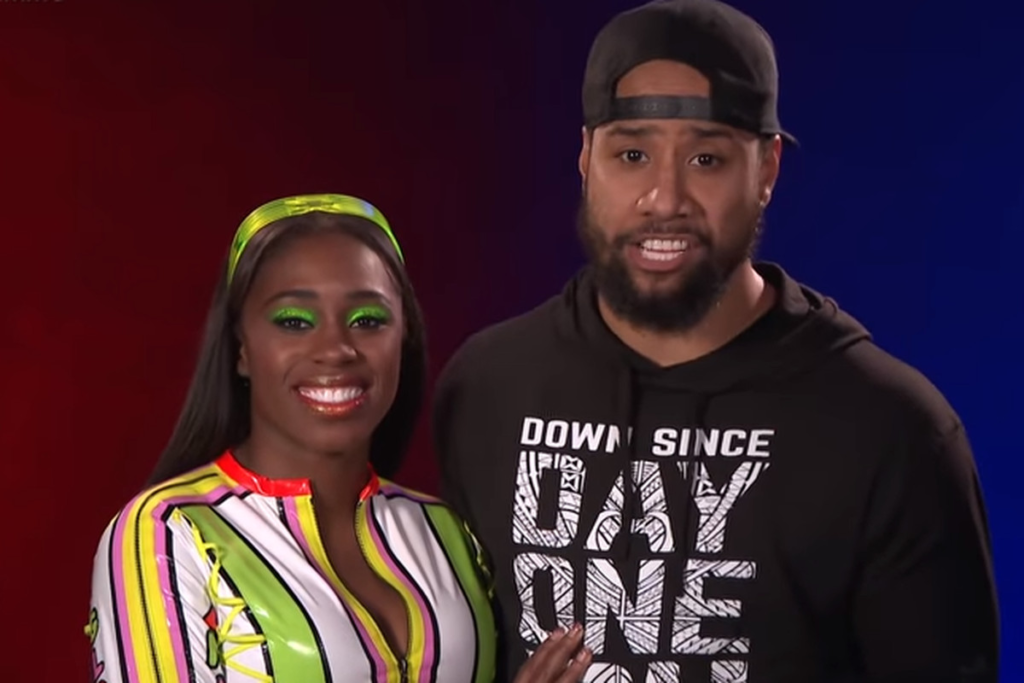 The Bloodline currently dominates a large portion of WWE programming, with 'The Tribal Chief' Roman Reigns currently holding the Undisputed WWE Universal Championship, whilst The Usos hold Smackdown's Tag Team Championships and additionally have their sights set on Raw's tag-team gold.
One WWE Superstar who has long been rumoured to join WWE's top faction is former Smackdown Women's Champion Naomi. Naomi is the wife of Jimmy Uso, and this familial tie has led many to speculate whether Naomi will align with her husband in the future.
Whilst speaking to Inside The Ropes, Naomi discussed the idea, noting that whilst she currently reigns as one half of the WWE Women's Tag Team Champions alongside Sasha Banks on the babyface side of things, she wouldn't be opposed to a heel turn and a character change in the future.
"I'm definitely not opposed to it [turning heel] and I think that it's so important in our business to grow and evolve but, if it ain't there organically then I don't want it and I don't want it to be something just for the sake of doing it. Just, okay, we've seen her in the 'Glow' for this long. Let's just go heel, see something different. I really believe in it evolving naturally there. No [I don't think it would be forced for me to be in The Bloodline]. It definitely works but I think just right now, there has to be a way to get me there because I'm so not affiliated with them right now on the show, you know what I mean? So, and they're killing it. The faction is incredible. Like, if ain't broke, don't fix it."

-Naomi
Naomi continued, acknowledging that it would make sense for her to join the faction considering the concept is rooted in family ties, although she also acknowledges the need for the time to be right.
"I do [get the Paul Heyman wisdom] and it is a little weird that I'm not in it [The Bloodline] because I'm always there with them. I'm always there, I'm always around, I'm always, you know, annoying them so, maybe later down the road or maybe there's somewhere for me to come in with the boys, with Jon and Josh [Jimmy & Jey Uso], who knows? But definitely something I would look forward to. I would want it to be the right time, you know? And done properly."

-Naomi
We'd certainly like to see Naomi join The Bloodline in the future and potentially add Women's division gold to the already highly decorated faction. For now however, Naomi and Sasha Banks are making for a welcome addition to the women's tag team division, and we hope that the pair continue to prove a successful double act for the time being.
H/T to POST Wrestling for the transcription.