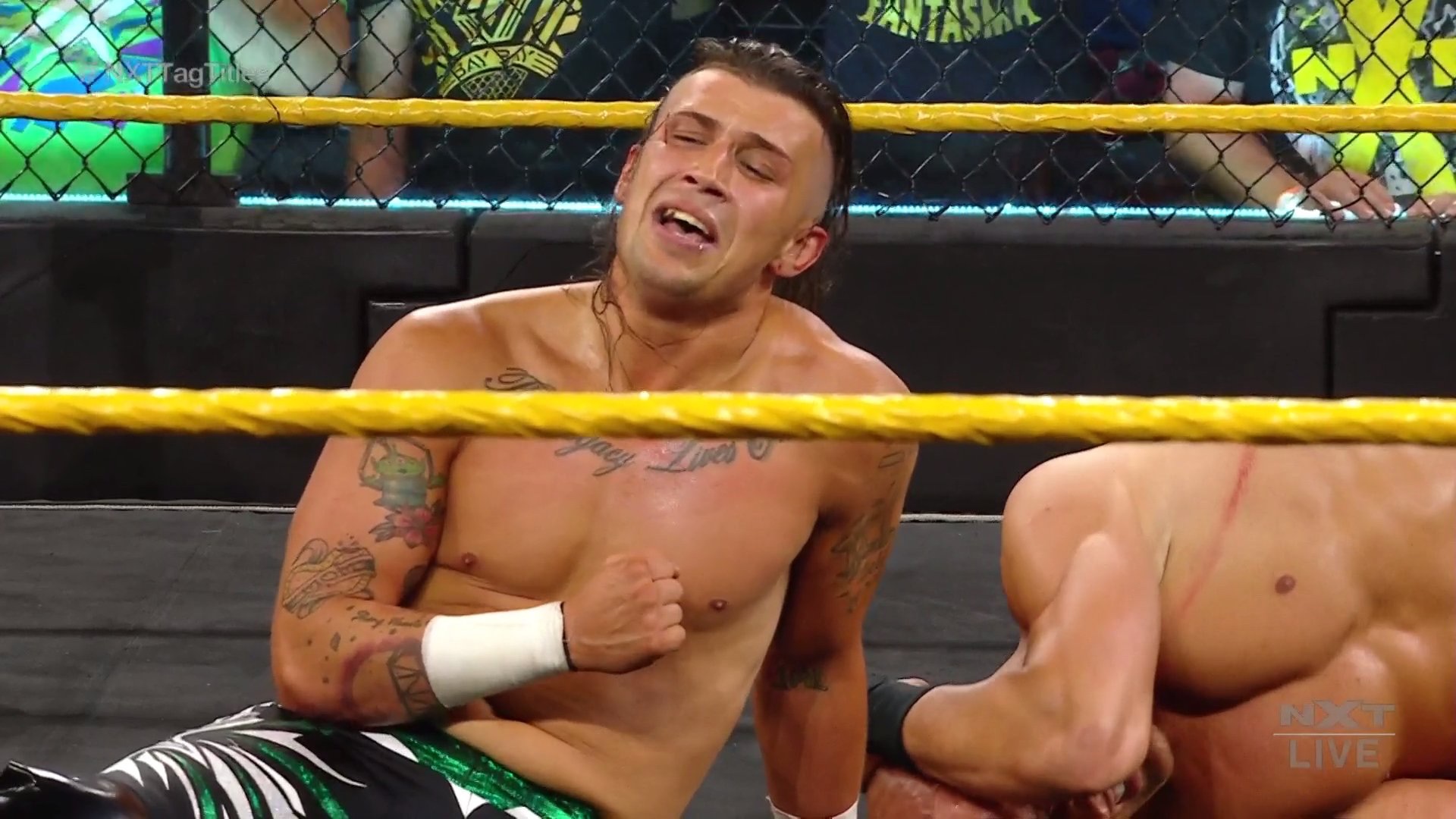 WWE has just released one of its current champions.
Recently Nash Carter has been the subject of abuse allegations from his current wife Kimber Lee on Twitter.
Carter has been accused by Kimber Lee of physical and mental abuse, the original accusations on twitter have now been deleted, but the allegations eventually started again when she posted the following on twitter:
Kimber Lee also went on to accuse Carter and his family of making countless anti LGBTQIA+ statements him and his family and also posted a picture of him doing a hitler pose…
Nash Carter as part of MSK, won the NXT Tag Team Championship this weekend, and was even on TV as recently as last night. Earlier Today Sean Ross Sap had tweeted that he heard Nash Carter had been released by WWE, which he then later confirmed.