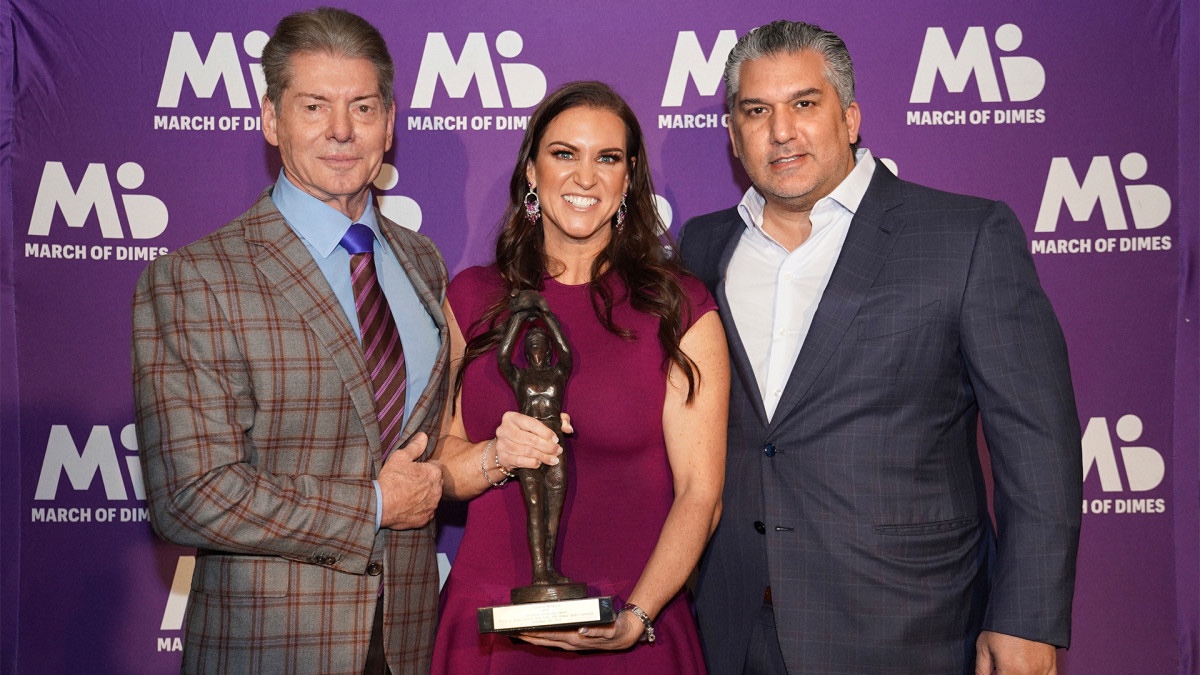 Nick Khan has had a relatively short tenure in WWE, yet has progressed immensely since initially joining as the company's president. He was brought in during the summer of 2020 and now finds himself as the sole CEO of the WWE following both Vince McMahon's retirement and then co-CEO Stephanie McMahon's departure.
Vince McMahon has recently facilitated a return to the WWE as their executive chairman which has cast doubt over the structure of the company. McMahon's main motive is to assist a sale of WWE before a period of renegotiation over TV rights but it's unclear whether he will look to take on more responsibility now that he is back.
Now, Nick Khan has spoken on the Bill Simmons podcast in an attempt to clarify the hierarchy in WWE, stating that he isn't the person on top.
"My thought has always been that there's only one boss at WWE and it ain't me. Vince is obviously the founder, the creator of the company. He's also the controlling shareholder, which is not a 'work' term. It's a legal term. So it was always my point of view and Stephanie's point of view that he would come back. I think the way he played it, to me, was smart. He went away for five, six months. The audience seems to like when somebody does that. He came back and took control back of his company as the controlling shareholder. It is a public company, it is a publicly-traded company. But with that controlling share, gave him a lot of authority and he used it and I applaud him for doing so."

-Nick Khan.
Vince obviously left WWE under extremely controversial circumstances with an overwhelming amount of allegations mounting up against him throughout last summer. Though, Nick Khan is adamant that McMahon's retirement was not forced through by any members of WWE's board of directors, despite the investigation's into his behaviour reflecting negatively on the company.
"I didn't see it as a force. I think Vince saw, the tonnage of things that were coming at him and us. One thing he's always said, you'll know as a long-time fan and I'm a long-time fan also, is he'll do whatever is best for business. Whether it's bringing the Ultimate Warrior back twenty years ago (referencing Warrior's 1996 WWF return) or whatever it may be. I think at that moment in time, what was best for business was for him to step away for a while. So he did, and he really did step away. There was no 'hey why are you doing this,' or 'I wouldn't do it this way.' It was, in my opinion, total freedom, for Stephanie, myself, and Triple H on the creative side."

-Nick Khan.
As previously mentioned, McMahon aims to aid the sale of WWE, with interest emerging from many different suitors. Nick Khan feels confident that Vince's guidance can only be a positive thing during the process of a sale, stating that 'WWE is Vince'.
"It's only been a week, but he really, I believe, means what he said publicly about 'hey, I'm here to engage in strategic alternatives and the media rights,' so far the engagement has been that, and other board issues." It's his company. To me, WWE is Vince. Vince is WWE and we're going to do the best we can to keep a living company."

-Nick Khan.
As a controlling shareholder, Vince is crucial to any and all decisions regarding the business side of the company but is yet to interfere with creative. Paul 'Triple H' Levesque still overseas the on-screen side of WWE despite the fact that his wife Stephanie McMahon left the company just days after her father's return was confirmed.
As always, we'll aim to provide more updates regarding Vince McMahon's ever-expanding return to the company as we learn more.
H/T To SEScoops for the transcription.