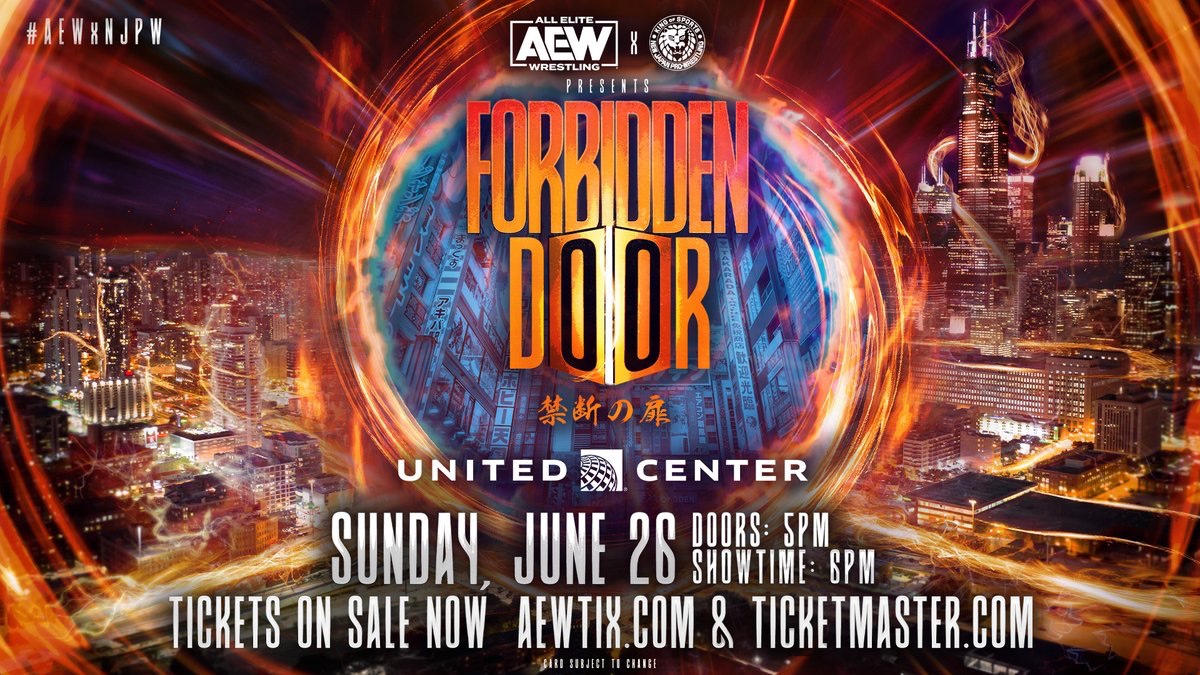 June 26 saw the first ever AEW x NJPW 'Forbidden Door' event take place. The idea was that the top stars of New Japan would take on the very best All Elite performers. Unfortunately, the card was severely hampered by a blitz of injuries meaning CM Punk, Bryan Danielson and Tetsuya Naito were just some of the top stars missing from the card.
The event still managed to deliver an excellent night of wrestling and, from a commercial point of view, it was a success. It drew $1.1 million through ticket sales and received over 100,000 pay-per-view buys. It's well-known that the aim is to have more Forbidden Door crossovers in the future with Tony Khan already hinting at a second one and maybe a regular yearly event and he's not the only one looking at the possibility.
While talking to Tokyo Sports, New Japan president Takami Ohbari has stated that he would be interested in taking the show to Japan for their audience too.
"In my opinion, there are some wrestlers who were unable to come (to the U.S.) at the last minute. There are still wrestlers and matches I would like to see. I would like to see a continuation of this event, I think there is a need to see this event in Japan. The 50th anniversary year is a good opportunity to make it happen. I think there are some (AEW wrestlers) who would like to compete in front of Japanese fans."

-Takami Ohbari.
It was unclear heading into the first event just how well the Japanese stars would fair coming over to AEW. But, following the clear success of this show, it's very possible that more might be coming and maybe the show could travel overseas to Japan in the near future.