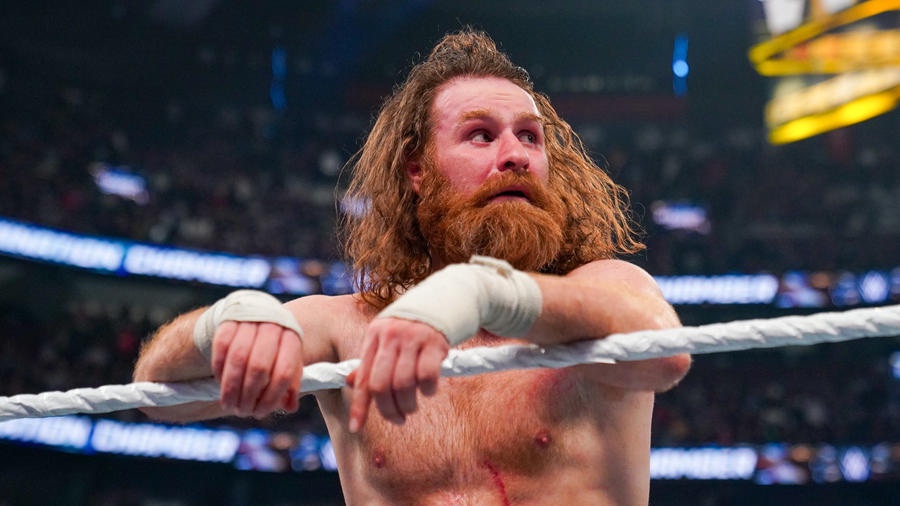 Sami Zayn has captured the hearts and minds of many WWE fans over the last nine months as he progressed through his story with The Bloodline. The Canadian became so hot among the fans that many were calling for him to dethrone Roman Reigns for his Undisputed WWE Universal Championships. Ultimately, Zayn was unsuccessful in his bid for WWE's top prize in his hometown of Montreal, but he remains one of the most popular wrestlers on television.
Speaking to Jimmy Traina on the Sports Illustrated Media Podcast, The Wise Man Paul Heyman has shed some light over whether there was ever a temptation to change plans and pull the trigger on Zayn, especially given how perfectly the situation lined up in Montreal. Despite not winning the titles, Heyman ensured the fans that we haven't seen the last of Sami Zayn in this position.
"There's always an inkling to change any plan. The old expression is you have a test audience every week. We're very adaptable. We think we have a really good formula here and we think we have a really good path. I don't think you've seen the last of Sami Zayn. In fact, I guarantee you haven't seen the last of Sami Zayn nor Kevin Owens nor any of the other players in this act that we've put together. There was a very compelling reason to put Roman Reigns and Sami Zayn on Elimination Chamber. The timing was perfect, and oh my God, we just happened to be putting that show in Montreal, where the reception to Sami would be something that other audiences will aspire to top because they want to be the best audience ever,"

-Paul Heyman.
Heyman went on to discuss how important crowds can be in making stars and how building opponents up before title matches is vitally important for raising their stock for the future.
"We saw this Montreal opportunity, we also saw that the timing could not be better. We're heading into the Royal Rumble with Kevin Owens vs. Roman Reigns, and all the different opportunities that interweave themselves with Kevin Owens and Sami Zayn. The timeline for the story just fit. I understand that people have wanted Sami, more and more and more for Sami. That's the objective. We try to do that with every challenger. We did that with Drew McIntyre going to Cardiff, we did that with Brock Lesnar going into SummerSlam. We did that with the group in WarGames, Kevin Owens in the Rumble. We try to do that with everyone in the co-starring role with Roman Reigns in terms of who his opponent is going to be. Hopefully, on the flip side in being defeated by Roman Reigns, you are worth far more, have a more passionate fanbase, sell more merchandise and tickets, more famous, more accepted, more valued by the audience than you were before we got our hands on you. That's the object of what we do. I hope six months from now people are still clamouring more for Sami. That's what we do. We try to make stars out of everyone within our orbit."

-Paul Heyman.
The next step for The Wise Man and his Tribal Chief is a title defence against Cody Rhodes while it's rumoured that Sami Zayn will end up battling The Usos at WrestleMania.
H/T to Fightful for the transcription.