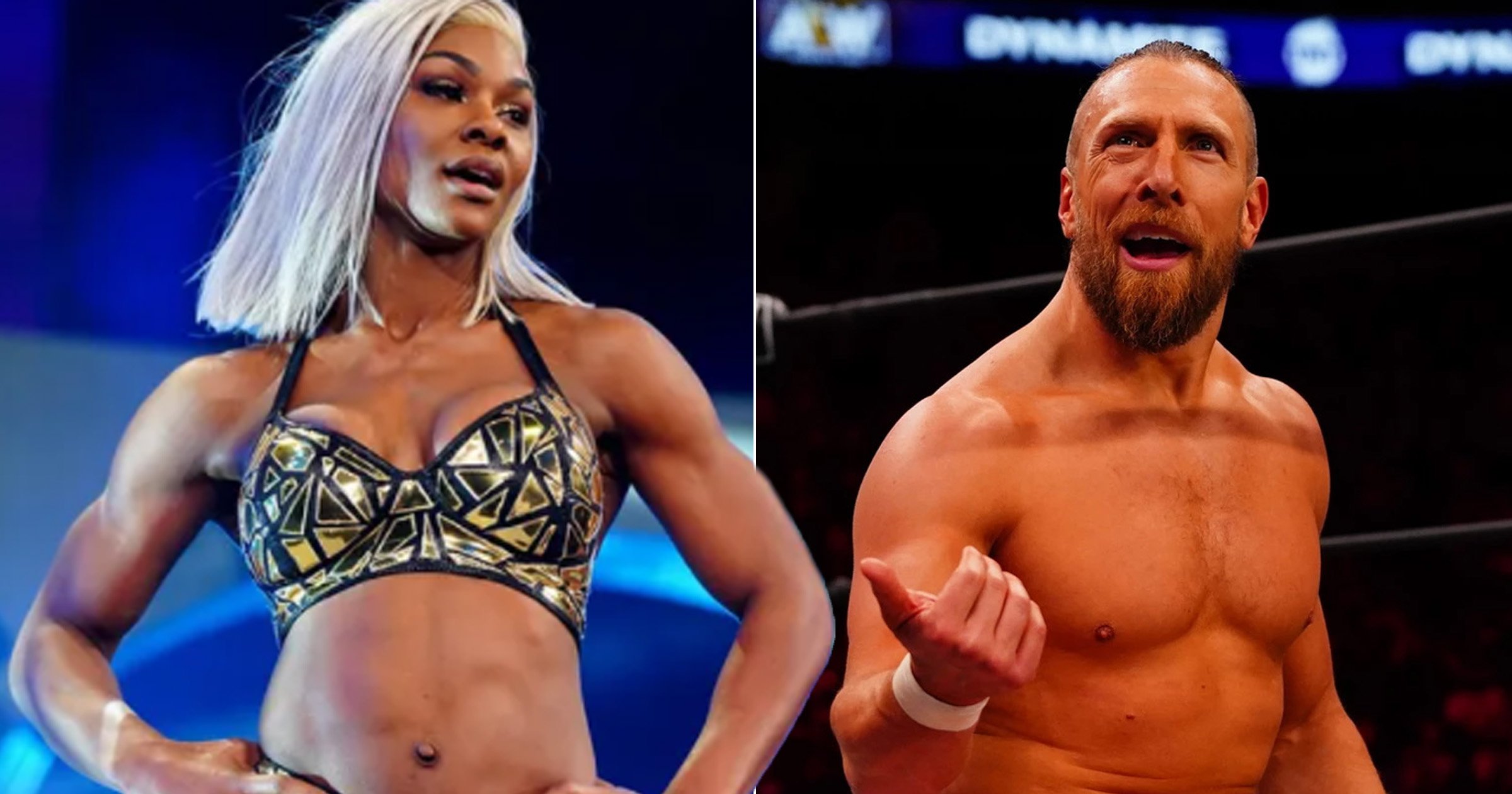 Since arriving in All Elite Wrestling in September of 2021, Bryan Danielson has established himself as both a top performer onscreen and a key player for the company behind the scenes, with one AEW star often crediting the Blackpool Combat Club member for aiding with her training being the current undefeated TBS Champion Jade Cargill.
Speaking recently to Cameron Hawkins of The Ringer, Danielson discussed working with Cargill and revealed that she has a desire to work in Japan at some point in the future.
"She was put in with very little training—on live TV—and she has to learn to wrestle. I think it would be best for her improvement to be able to go and do some other shows. She had expressed interest to me in being able to go to Japan and work, like, a tour for three months. She would come back a completely different wrestler. I had to learn wrestling. The physical act of wrestling came very easily to me, and the understanding of putting together matches and stuff. I had some great people that I worked with. The hard part was the performance aspect of being a star. She already has the star aspect of it, so for her, it's catching up on the wrestling aspect of it. And I think she's done a very good job with that, especially given the circumstances; it's not like she's getting to wrestle even 10 matches a month. She's getting to wrestle at most, what, two matches a month. It's hard to get better at the wrestling stuff when you're wrestling so infrequently. But she shows up, she works hard, and she already has that star presence that goes a long way. So yeah, I think she's going to do really well."

-Bryan Danielson
Cargill recently expressed her desire to wrestle in Japan publicly by quote-tweeting fellow AEW star Lee Moriarty, who also shares the same dream.
Bryan Danielson himself also recently expressed his interest in competing in Japan once again, with the 41-year-old hoping to be involved in NJPW's annual G1 Climax tournament. In the immediate future, however, Danielson is set to challenge MJF for the AEW World Championship this Sunday at the Revolution PPV in a 60-minute iron man match.