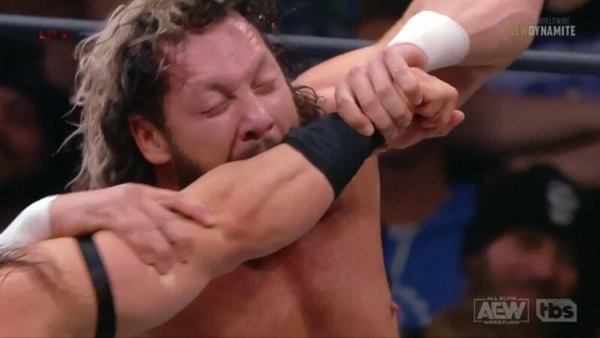 Another layer has been added to the situation in AEW between The Elite & CM Punk.
CM Punk is currently nowhere to be seen in a wrestling capacity after the altercation between himself and The Elite after AEW's All Out PPV in September. However, he has popped up doing his MMA commentary gig a couple times.
Kenny Omega & The Young Bucks recently returned to in-ring action for the first time since the All Out Incident in a losing attempt to reclaim the trios titles vs Death Triangle at AEW's Full Gear PPV this past weekend. After the match, AEW announced that The Elite & Death Triangle would be having a best of 7 series. With the 2nd match of that series taking place last night on AEW Dynamite in Chicago.
Chicago is of course the hometown of CM Punk and he unsurprisingly has a strong wrestling following there, so when the The Elite made their entrance there was definitely a mixed reactions with a lot of boos. Chants throughout the match went back and forth to say the least. Chants of "CM Punk", "F*ck CM Punk", "F*ck The Elite", "Colt Cabana" are all some of the things chanted throughout the match
During the match, The Elite played into the atmosphere and also made some pretty blatant shots at Punk, such as Matt Jackson purposely botching a buckshot lariat, Kenny Omega biting arms + much more.
On the latest episode of Wrestling Observer Radio, Dave Meltzer has given some insight to the reaction to the match from people close tk CM Punk:
"I know that there's people close to CM Punk that were… boy were they not happy with that six-man tag match."

– Dave Meltzer
With the shots during the match being so blatant and heavy handed, a lot of people were starting to speculate if the whole situation could be turned into a work with CM Punk making his return to feud with the Elite. Just judging from the crowd reactions last night alone, the feud would of course be huge money and the biggest feud possible in AEW.