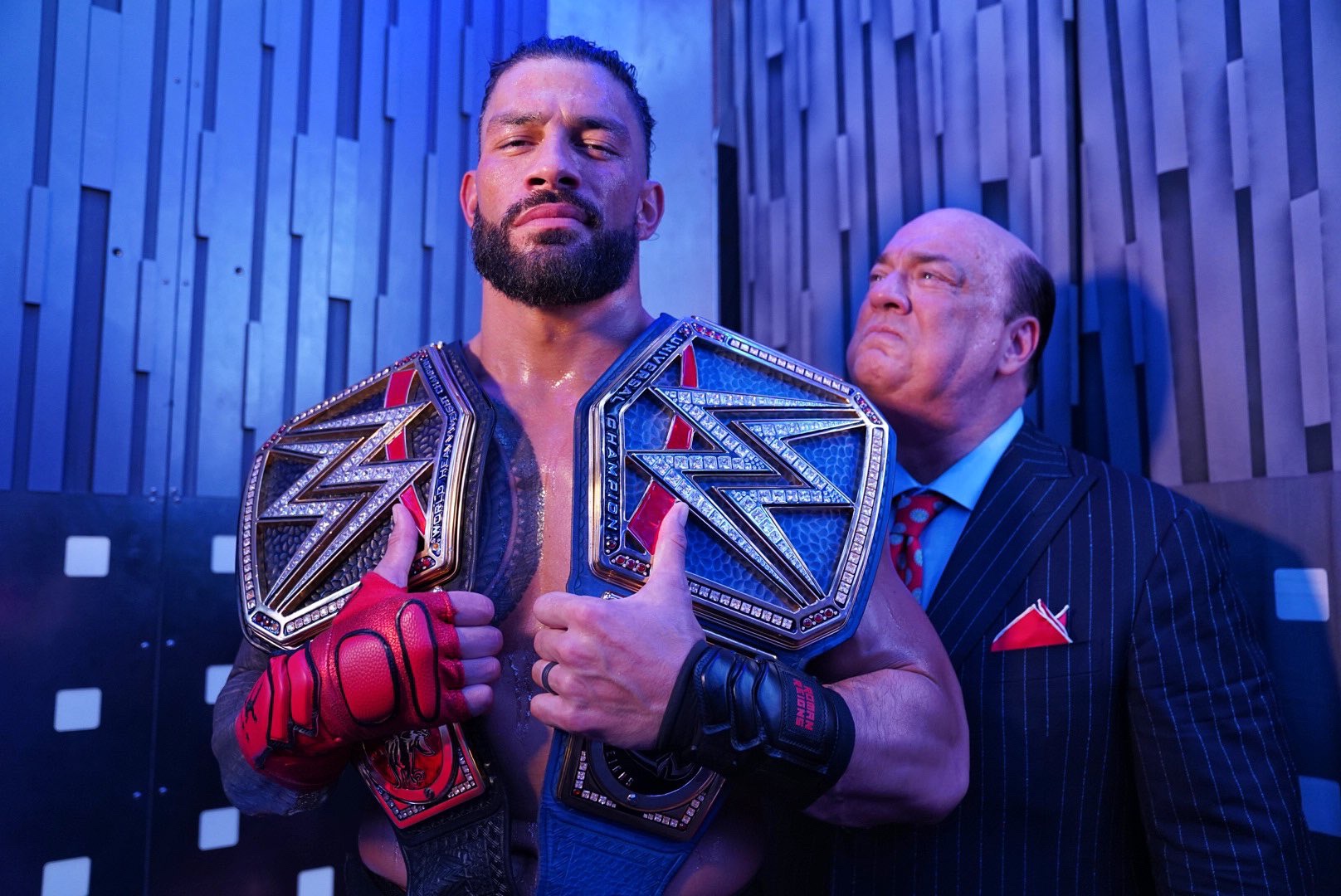 WWE's Unified Universal World Heavyweight Champion, the man who allegedly operates in "G.O.D. Mode", Roman Reigns cut a show closing promo at a house show in Trenton, New Jersey which lead to massive speculation on the WWE Champions future.
Dave Meltzer has now provided a potential update as to what Roman Reigns' Summer in WWE could look like in the latest Wrestling Observer Newsletter:
"Right now the talk is, and none of this is close to etched in stone, that Reigns wrestles Riddle on 7/2, Orton 7/30 and McIntyre on 9/3"

WON
Reigns has filled the role as the face that's all over the place for nearly two years now. Roman has "Smashed, Stacked and Pinned" Hall of Famers, Alumni and various other members of the roster with haste during this run, leading many to wonder where these roads lead.
With the top Championships unified and The Bloodline "Dripping in Gold" the optics alone of this faction continue to elicit huge reactions from live crowds and the IWC alike. Upon Romans house show promo The WWE Universe was left with no choice but to wonder what this summer could look like with a lighter schedule from their tribal chief.
WWE's "Hell in a Cell" "Money in the Bank" and "SummerSlam" all take place over the summer months, leading fans and pundits alike puzzled whether or not to expect the presence of WWE's top guy.
However it is not expected that Roman will be taking any substantial time off. The top star is still scheduled for the companies "Premium Live Events" and TV in the coming months.