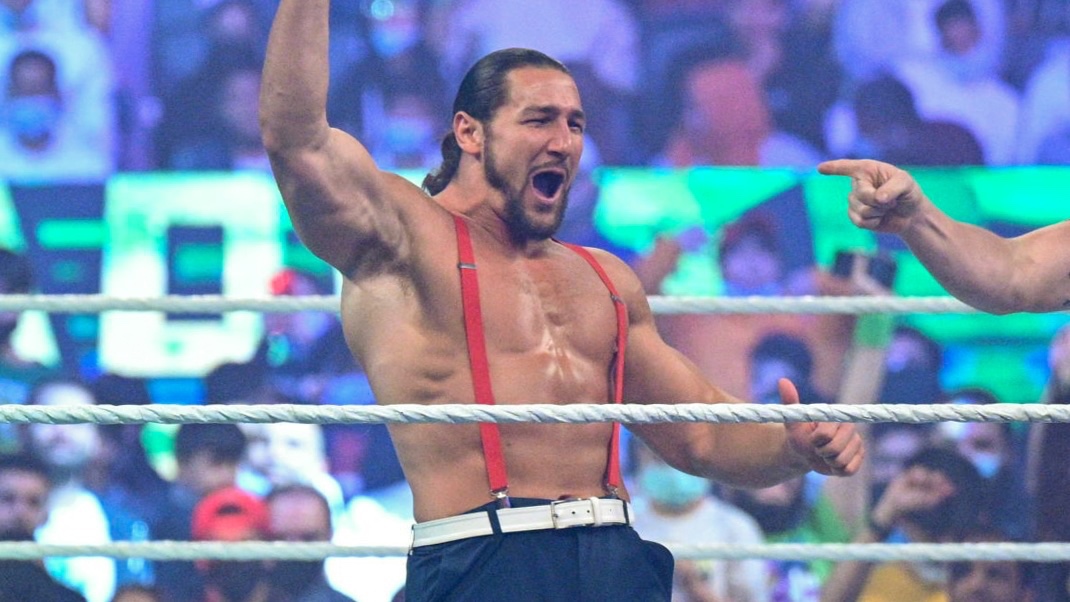 WWE Superstar Madcap Moss (FKA Riddick Moss) has been feuding with former best friend Happy Corbin since WrestleMania season.
After defeating his former friend at "WrestleMania Backlash" we were left to wonder what could be next for the man with all the jokes. Madcap Moss was brutally attacked by Corbin on Friday's WWE Smackdown where Corbin wrapped a steel chair around Moss's neck before smashing the chair with Madcapp's Andre the Giant Memorial Battle Royal trophy.
Dave Meltzer writes in the most recent Wrestling Observer Newsletter that there has actually been pitches for Moss to get a gimmick change and a makeover
"The Moss injury angle is because there have been pitches to now change his gimmick and look now that he's a babyface."

– Dave Meltzer
WWE announced Moss had been taken to a local medical facility to undergo further testing after the attack by Corbin. According to the latest episode of "Talking Smack" in storyline Moss has suffered a "cervical contusion".
Madcaps's future absence seems like as good a time as any for any additional repacking or on the fly changes to the gimmick coming off the heels of this drawn out feud with the man he used to call his friend.