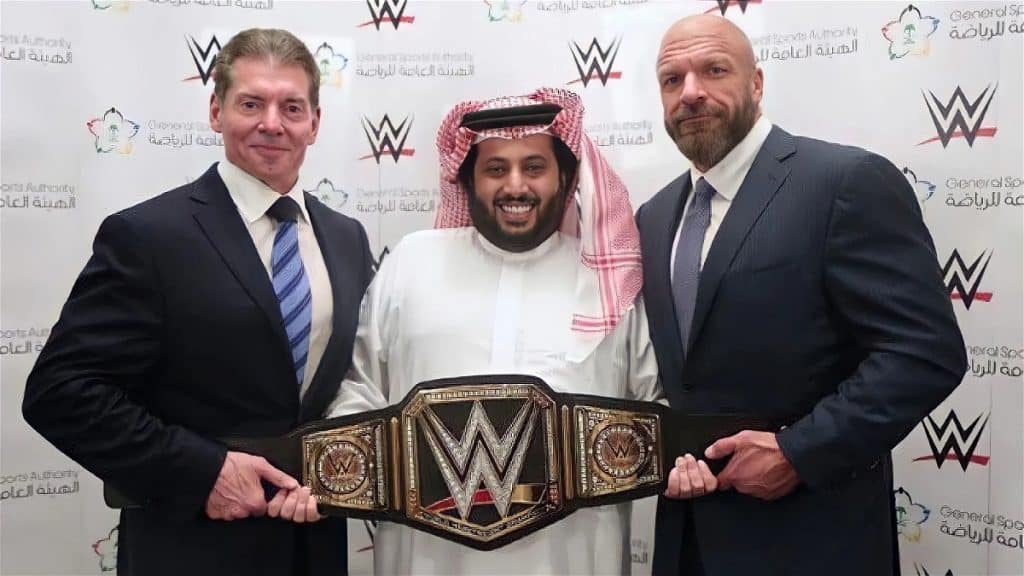 Yesterday saw a major shift in WWE's corporate landscape, as the company's former co-CEO Stephanie McMahon announced that she was stepping down from the role and leaving the company entirely, whilst former Chairman and CEO Vince McMahon was unanimously elected by the Board of Directors as the Executive Chairman of the Board. Just a few hours later, rumours began to emerge stating that McMahon had agreed a deal to sell the company to the Saudi Arabian Public Investment Fund, however, this rumour has now seemingly been denied.
Ariel Helwani has now provided an update on the rumours of WWE selling to Saudi Arabia, noting that no deal has been agreed upon as of yet, with the company still exploring their options at this time.
In a follow-up tweet, Helwani also highlighted that the original tweet reporting that the deal had been completed has now been removed, likely pointing towards the idea that the information was inaccurate, although multiple sources have since stated that a deal is progressing, but has yet to be officially signed.
Additionally, Brandon Thurston of Wrestlenomics has now also reported that the news of WWE being sold to Saudi Arabia's PIF is untrue, citing Rich Greenfield of LightShed.
Jon Alba would also pitch in, saying he was told the news was "completely false"
Should WWE complete a sale to Saudi Arabia's Public Investment Fund, the current expectation is that the company would likely return to private ownership, and thus the likelihood of Vince McMahon reinstating himself as the Head of Creative would increase as the issue of shareholders rejecting a potential return would no longer be an issue.
As always, we'll aim to provide any updates on WWE's current corporate changes and the possibility of a full sale as soon as we hear more.