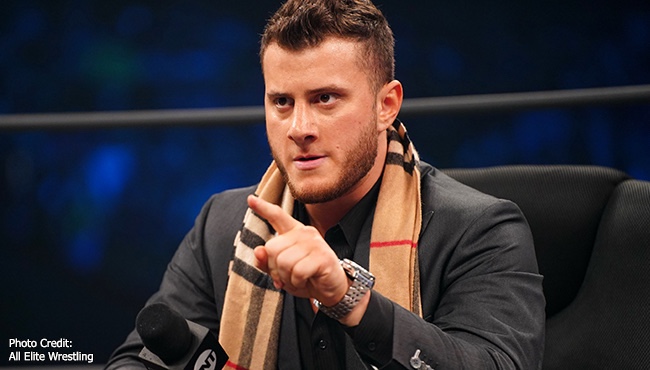 It had recently been reported by Fightful Select that Tony Khan & MJF were involved in a heated discussion over the weekend regarding an interview MJF had with Ariel Helwani.
During said interview, MJF spoke very openly about his contract situation and also how he would be interested in WWE if they made the right offer etc. But that isn't what Tony Khan was reportedly mad about. Khan was apparently not happy with how MJF didn't inform the AEW PR Team that he would be doing the interview with Helwani.
Not long after, Dave Meltzer had said on Wrestling Observer Radio that Khan & MJF had settled the situation. Now there has been an update on why MJF was frustrated courtesy of Sean Ross Sapp of Fightful Select during his Backstage Report Podcast:
"I know MJF is frustrated about his contract. Wants to be paid more and that's just the long and short of it. There are a lot of people who have come in after him that are getting paid way more and MJF has still probably got two years on that deal and knows his worth, and I don't think there's been much budging on the AEW side of things,"

– Sean Ross Sapp
MJF is clearly one of AEW's top stars, and is definitely treated as such on screen. He clearly knows his worth too, and seeing all these big names come in after him and pick up more money must be frustrating for him. However, he is still very young (26) and did sign his AEW deal before he became one of industries top bad guys.