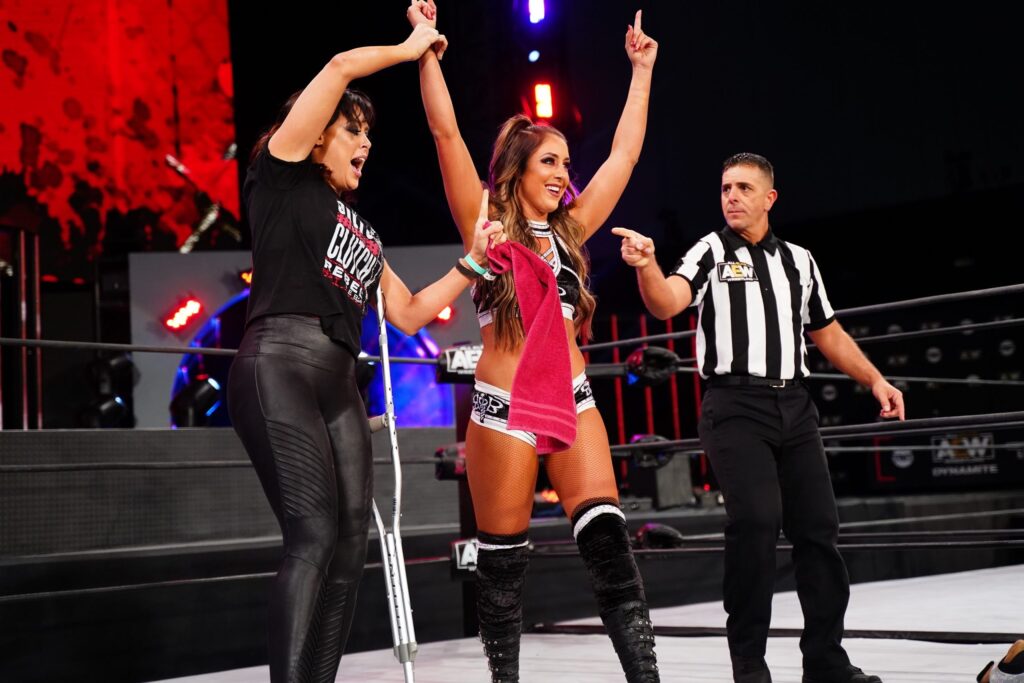 In recent times, Britt Baker and Jamie Hayter have transitioned into babyface roles as they look to defend the homegrown stars of AEW against Toni Storm and Saraya. The turn has been welcomed by the fans, who were quick to turn on the English star following her debut with the company.
However, conspicuous by her absence has been Rebel. The 44-year-old became synonymous with Baker and Hayter, often accompanying them to the ring, but she hasn't been seen in quite some time.
As Dave Meltzer writes in the Wrestling Observer, Rebel has been dropped from the Baker and Hayter dynamic, with it being said that she didn't fit with their new babyface positions at this point in time.
"Rebel is no longer being used. We were told that with Baker and Hayter as babyfaces now that it was felt she didn't work as part of that act at this point in time"

-WON.
As of writing, Hayter is just days away from defending her AEW Women's World Championship against both Saraya and Ruby Soho.