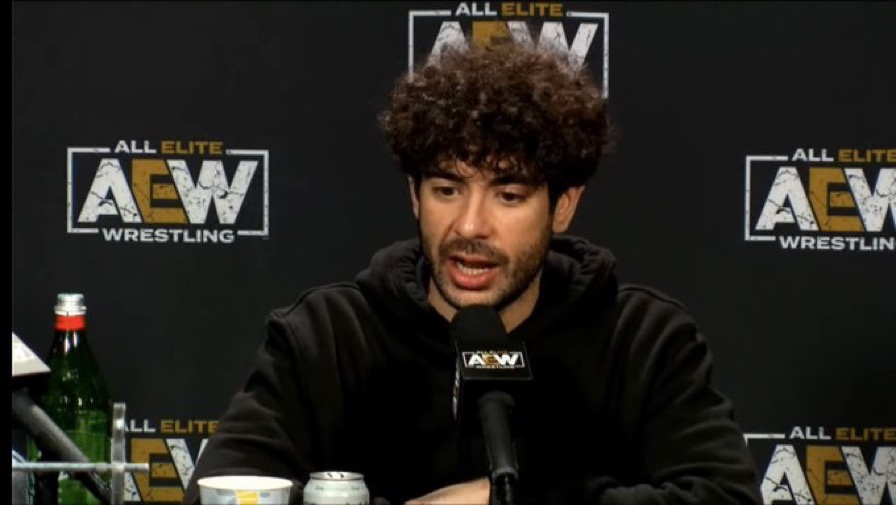 Following the reported fight between CM Punk and The Young Bucks after Sunday's AEW All Out PPV the company are now facing a host of legal issues surrounding the fight.
Outrage began during the post PPV media scrum with CM Punk accusing the Kenny Omega and The Young Bucks of being unable to do their jobs as EVPs of the company.
These comments provoked a fight post-scrum between CM Punk and The Young Bucks and Omega, with reports saying Punk allegedly threw the first punch and that his trainer Ace Steel got involved in the fight. Further comments by Dave Meltzer of Wrestling Observer News have revealed that AEW are now facing legal issues because of this.
"Nobody's allowed to talk or wants to talk because there's pending legal issues based on what happened. It is not a work at all, and you don't have legal issues and police officers run in there [if it's a work]. It's not a work. There's a lot of legal situations involved, and it can be very messy, and I think that's one of the reasons why no-one in AEW is allowed to talk about it. From a company standpoint, obviously no-one is talking, but they're gonna have to at some point."

Dave Meltzer
Ace Steel's involvement within the fight allegedly goes as far as him biting, pulling hair and throwing a chair in which case it is no surprise that there is now legal involvement within the company.
H/T to WrestleTalk for the full transcription.