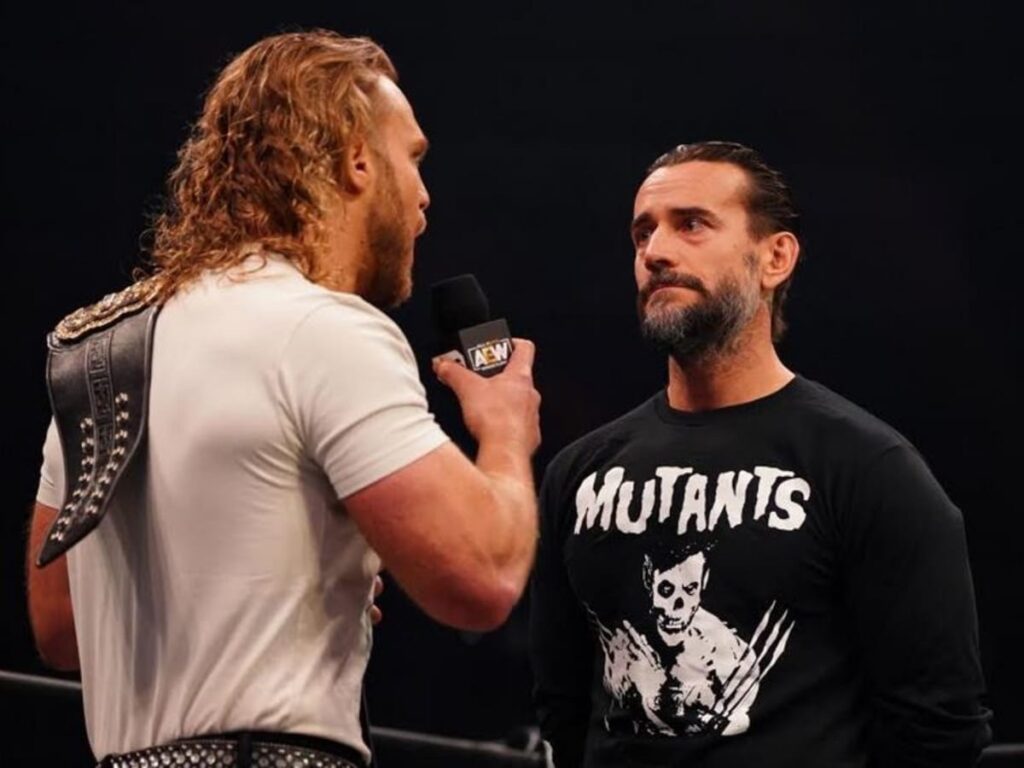 Rumour killer on CM Punk & Adam Page's feud from last year in AEW.
There has been a lot of talk about CM Punk starting to pick up as of late, even more than usual. Especially considering it is assumed by many that he will be recovered from injury soon and possibly back on AEW TV.
CM Punk vs Hangman Adam Page for the AEW World title was the Main Event of AEW's 2022 Double Or Nothing PPV. At the time, Adam Page was the babyface champ on a great run of impressive title defences against the likes of Bryan Danielson, Lance Archer and more. CM Punk was also a red hot babyface, coming off the back of a highly praised feud with MJF. In that moment in time, the match to a lot of fans felt like the winner would be seen as "the guy", the clear top babyface of AEW.
CM Punk would go on to win the match, many fans were happy with this, but some felt that it could have been a huge moment for Page to get the win. This had caused debates and discussion over the past few months between fans, especially in hindsight considering what happened with CM Punk later in the year with 'Brawl Out'.
It was recently said on Discord by Ryan Frederick, then reposted to Reddit here that CM Punk was actually originally set to lose the match, but after Page's "Workers rights" promo, Punk got it changed…
Hangman was going to beat Punk at DoN until the worker's rights promo, Punk got it changed and Tony literally sat on the porch of Punk's house in LA booking out the summer with Hangman not anywhere close to being in the mix because Punk wasn't going to work with him. No way they were going back to him at any point.

– Ryan Frederick
However, according to Dave Meltzer in the latest issue of the Wrestling Observer Newsletter, this was not the case and CM Punk was always set to go over in the DoN match vs Hangman Page.
The story going around that Punk was originally going to lose to Adam Page at last year's Double or Nothing but pressured Tony Khan to change the finish is not true. Punk was always winning that match

– Dave Meltzer
CM Punk is currently out with an injury he suffered vs Jon Moxley at last years All Out & is still assumably serving his suspension for the locker room fight he got into with The Elite after the event stemming from comments he made at the events Media Scrum.