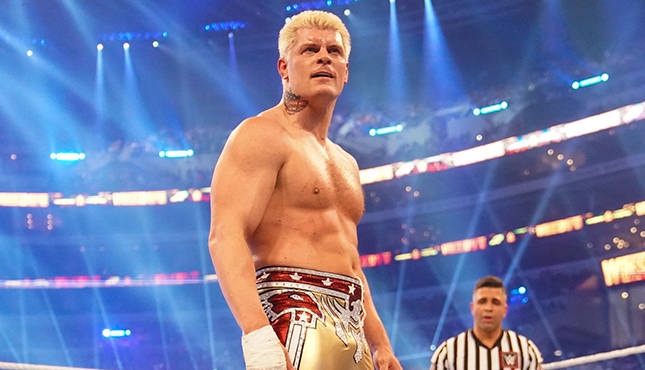 An update has emerged regarding when Cody Rhodes might be able to return from injury to WWE.
Cody Rhodes has been out of action since June 5. He went through with his Hell in a Cell match against Seth Rollins despite suffering a torn pec in training just a few days before. The injury put a stop to Rhodes' momentum following his WWE return and derailed any plans the company had for him following his three wins over Rollins.
Fans have speculated that the return date for Cody will end up being January 28 at the Royal Rumble but this is not set in stone. In the newest edition of the Wrestling Observer Newsletter, Dave Meltzer has revealed that Cody is working ahead of schedule in terms of rehabilitation and, while a return at the Rumble is definitely a possibility, Day 1 could also be where his return takes place due to it being set in Atlanta.
"Rhodes appears to be a little ahead of schedule in healing. He's working with DDP. Things are normal for him in real life but obviously any upper body weights he can use are extremely light. There's no firm date for a return this early, and even when there is, I would expect it'll be kept quiet for a surprise pop. Originally the idea of Rumble looked good. Perhaps Day 1 since it's in Atlanta and he grew up and still lives there"

-WON.
Fans will be happy to hear that Rhodes is doing well in his recovery. It's been rumoured the WWE were high on The American Nightmare before his injury and that he could be put in the title scene following his return.