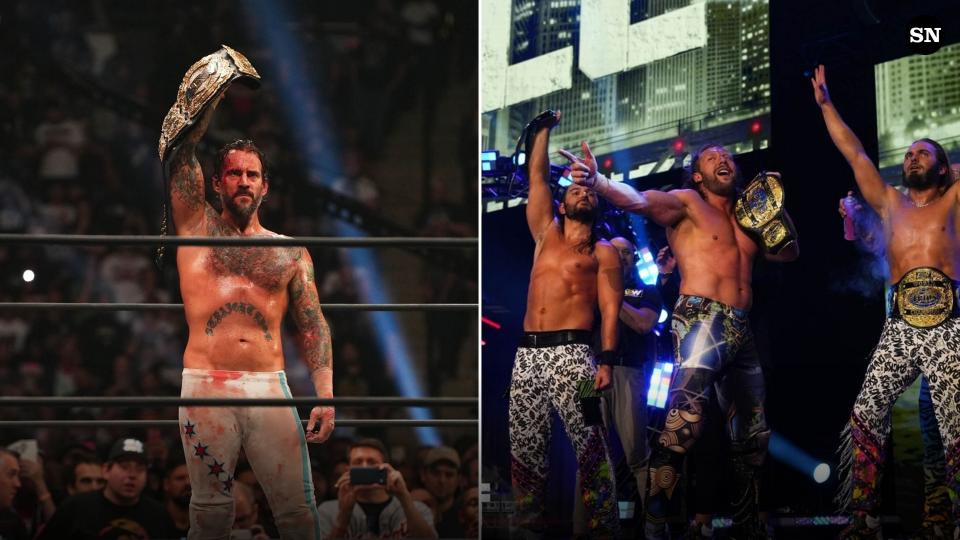 Following the post-show press conference from the AEW All Out PPV in early September, CM Punk, Ace Steel, and The Elite allegedly got into a backstage confrontation that resulted in all those involved being suspended by the company, and by extension meaning that the AEW World Championship and AEW Trios Championships would need to be vacated.
All five men are yet to re-emerge on AEW television as of yet, with many questioning whether some of the names involved will be returning at all. Dave Meltzer of the Wrestling Observer Newsletter has now provided further insight into the status of the afformentioned names, first noting that the five talents in question are yet to hear anything back from the company.
"Regarding the situation with those suspended over the fight (C.M. Punk, Young Bucks, Ace Steel and Kenny Omega), none of the five have heard anything from AEW."

-WON
Continuing, Meltzer revealed that all five names are still on AEW's payroll at the time of writing, emphasising that four out of five of the names currently under suspension are being payed in excess of $1 million, and thus the total weekly outlay for those who are currently inactive is enormous.
Additionally, Meltzer stated that one of the names present at the incident, that isn't one of the five names in question, is yet to have been interviewed regarding the confrontation, and there may yet be others.
Meltzer then touched upon the frustrations of the five names involved, revealing that most are just wanting to get back to work at this point, with the exception being CM Punk who would be absent from TV with an injury regardless of his suspension. Furthermore, some of the names involved reportedly wish to speak publicly on the situation, however they are legally prevented from doing so and are unsure if they'll ever be able to.
"None are allowed to speak but several want to, but have no idea if they will ever be allowed to."

-WON
Numerous rumours have emerged since the incident transpired claiming that some names involved have been fired or told that they aren't likely to be welcomed back, however Meltzer dismissed these claims, stating that as of midweek at the least these reports are incorrect.
In terms of a specific timetable for a return from suspension, Meltzer reported that none of the names involved have had any sort of official time frame laid out for them, and thus it remains to be seen how long they'll be away from TV for.
"None have been given any impression of a timetable."

-WON
Closing the report, Meltzer clarified that comments made by Hangman Adam Page during this past Wednesday's AEW Dynamite referring to his friends disappearing were directed towards both The Dark Order and The Elite, however this is not expected to be an indication of a return on the horizon for the suspended trio.