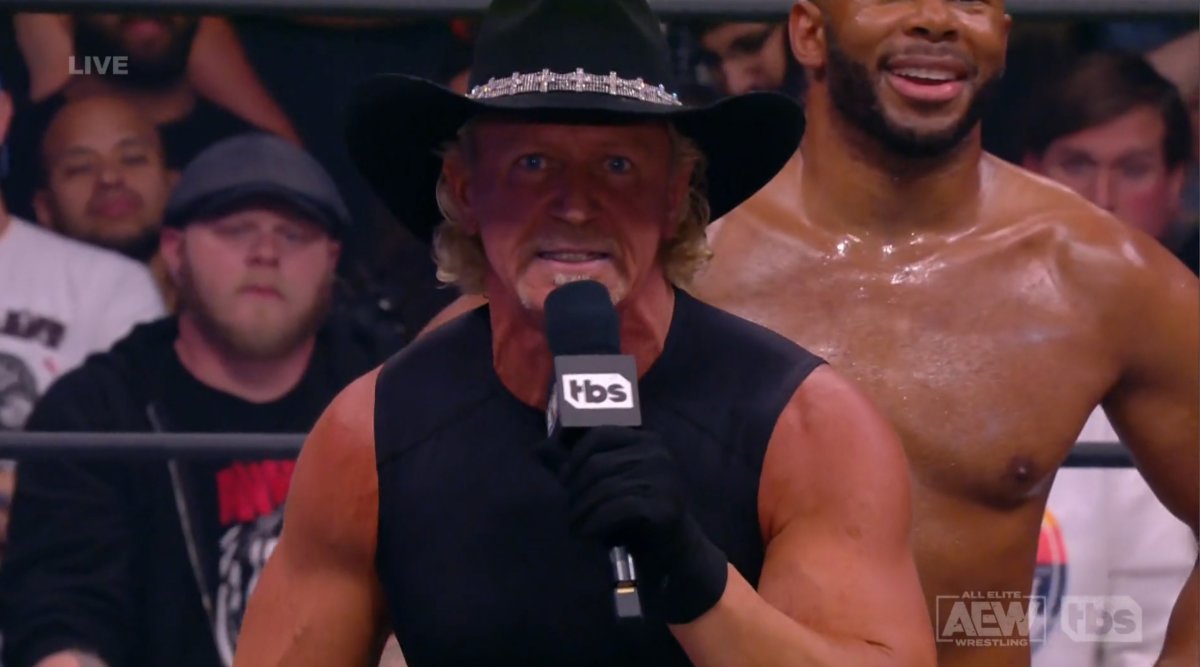 During this past Wednesday's episode of AEW Dynamite, WWE Hall of Famer Jeff Jarrett shockingly attacked Darby Allin with his guitar following his bout with Jay Lethal. Shortly after this, AEW President Tony Khan confirmed that Jarrett All Elite, additionally announcing him as the new Director for Business Development.
It was initially indicated that Jarrett's new role would focus on expanding AEW's live events calendar, although Dave Meltzer of the Wrestling Observer Newsletter has now provided further insight into his role, noting that whilst live events are likely to be on the agenda in the future, their are no concrete plans for AEW to hold house shows at the time of writing.
"Behind the scenes, Jarrett's role is to both help AEW when it comes to international business, as well as possibly house shows. Right now there are no definitive plans for AEW to do house shows, but a lot of the wrestlers on the roster would like to wrestle more and have expressed interest in them."

-WON
Earlier this year, Jarrett rejoined WWE as the company's Senior Vice President of Live Events, although following the changing of the guard as a result of Vince McMahon's retirement and Triple H's return, Jarrett departed the role in August, with Brian 'Road Dogg' James now fulfilling said position.
Time will tell as to how often Jarrett will appear on-screen for AEW, although his experience within the business will undoubtably make him a valuable assett to the company behind the scenes as they continue to grow.