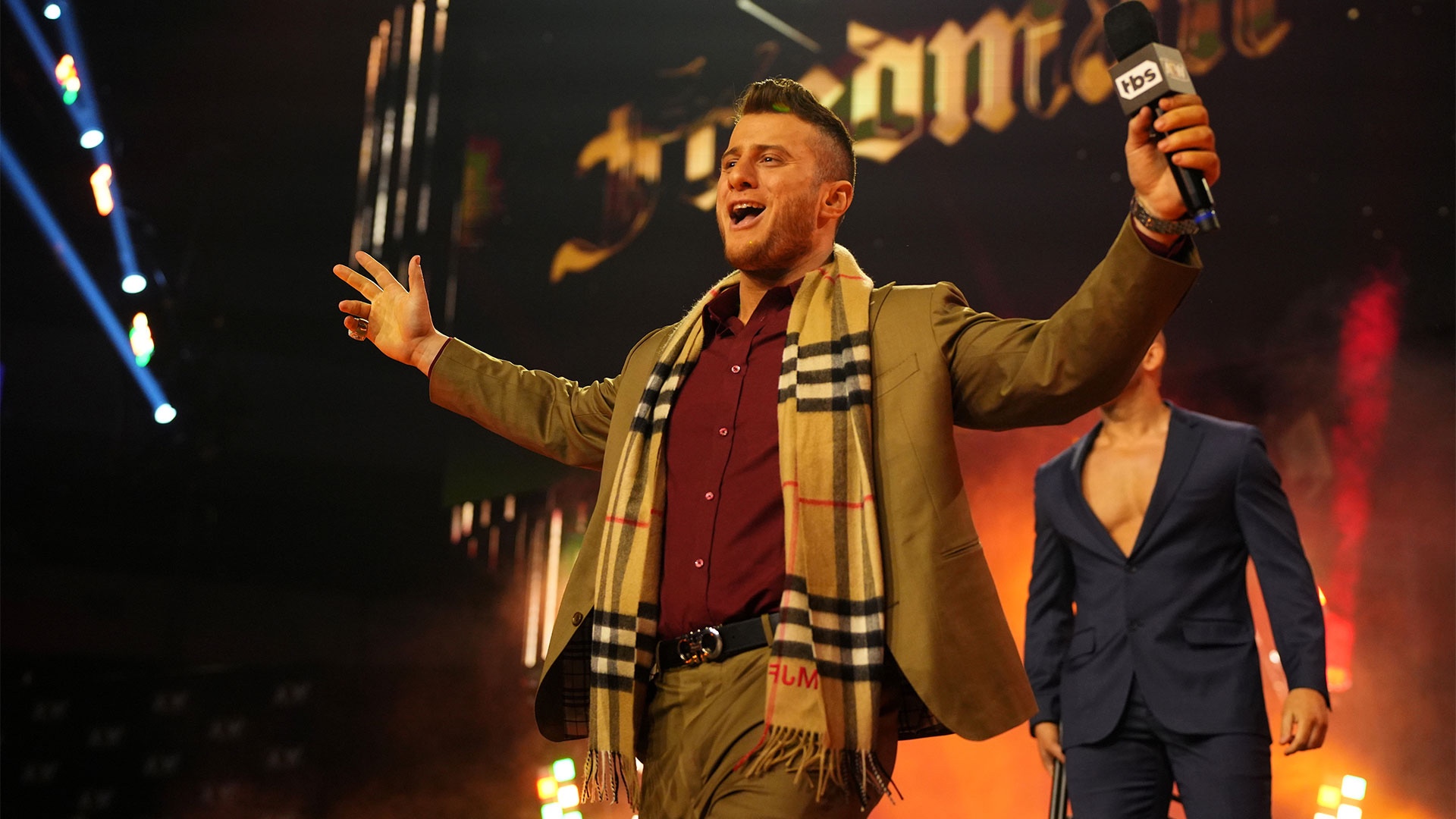 AEW's MJF continues to be the hot topic following an event filled weekend after he no-showed an AEW fan fest on Saturday, leading to worries & speculation of him not being at the AEW PPV, Double Or Nothing the following night.
Speculation was at a high when word started circling that MJF was not backstage hours before the show was scheduled to go on the air, fans were left uncertain whether MJF's match with Wardlow would still be going ahead until literally minutes before the PPV went on air as Sports Illustrated's Justin Barrasso reported that he had confirmed with sources close to AEW that MJF v Wardlow was set to open the show.
MJF did of course show up and compete in his match vs Wardlow, which he lost in devastating fashion after being powerbombed TEN times & being stretchered out of the arena
There has now been an update with some backstage notes from AEW Double Or Nothing In the latest report from Mike Johnson of PWInsider.com –
MJF arrived at the building for AEW Double or Nothing while the Buy In was on the air and was sequestered into a room. We are told this happened so quickly and quietly that most of the locker room had no idea whether he was there or not and even when his music hit, MJF was not in the gorilla position. That led to some who knew he was there worried for a second that he had walked but then MJF showed up and went to the ring. He left the building immediately after being stretchered out of the arena and did not remain for the rest of the show. He was seen exiting the venue with AEW Producer Pat Buck. MJF is still in Vegas as of this writing, as is AEW management, so any assumptions or story that he flew home after the PPV or today would be incorrect. There were some talents upset with him over the situation. The belief among those we've spoken to today is that while there was some sort of agreement made to get through Double or Nothing, nothing has been resolved regarding the core issues between the two sides. We are told they are more likely to sit down and try and work something now than they were a few days ago. So, there is at least a chance the ice is thawing.

Mike Johnson PWInsider.com
What comes of the meeting between the two sides remains to be seen, but hopefully the issues between the two sides can be resolved.