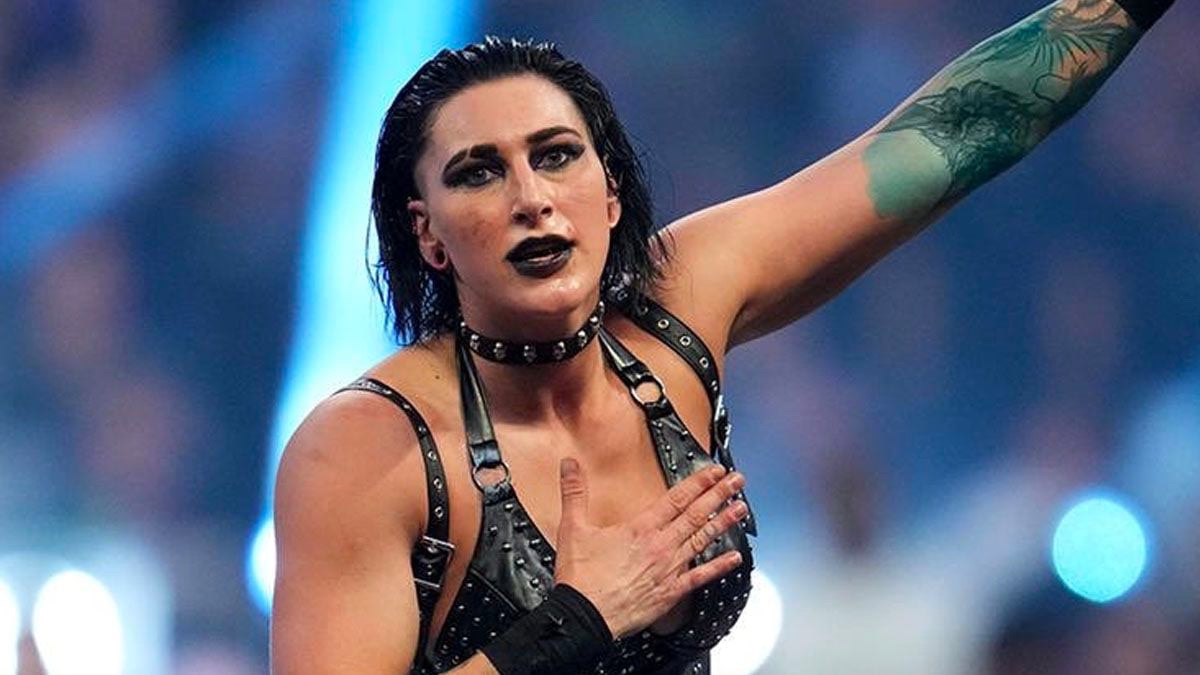 This past Saturday, Rhea Ripley outlasted 29 other women to win the Royal Rumble match from the number one spot. She became the first woman to ever achieve a Rumble win after coming in first and is now set to challenge Charlotte Flair for the SmackDown Women's Championship at WrestleMania.
Often, her role on Monday Night Raw is to support and come to the aid of her Judgment Day faction members which often means that the Australian finds herself squaring off her male counterparts. Her willingness to step up to the men on the roster has led to some very apt comparisons to Chyna, who herself became the first woman to enter a men's rumble match in 1999. While speaking to Ariel Helwani of BT Sport, Rhea stated that she loved the comparisons to The Ninth Wonder Of The World while also not ruling out a run with the Intercontinental Championship later down the line, something which Chyna herself ticked off during his career.
"I think it's cool. I want people to keep saying that. I know Kofi [Kingston] said that he wants to see me go for the IC Title, and I'm so down for it. I love being compared to Chyna,

I know I get a lot of hate, which at the same time, is weird, but I understand where it's coming from like, 'You can't be the next Chyna!' Yeah, I know I can't be the next Chyna. She was absolutely amazing, she was herself, and she was unique to her, but I'm the first Rhea Ripley. If I can get somewhat compared to her, I'm doing something right, but I'm also going to be doing it in my own special way. Yeah, I love to see it."

-Rhea Ripley
The 26-year-old was keen to stress that, as much as she is inspired by the career of Chyna, she is focusing on being the first Rhea Ripley rather than following in the footsteps of others.
Next in line for the star is challenging Charlotte Flair for the Smackdown Women's Championship at WrestleMania as she looks to right the wrong of her defeat to The Queen three years ago. Ripley made the announcement on last night's episode of Raw, with Bianca Belair's challenger for WrestleMania set to be decided inside the Elimination Chamber.
H/T to Fightful for the transcription.