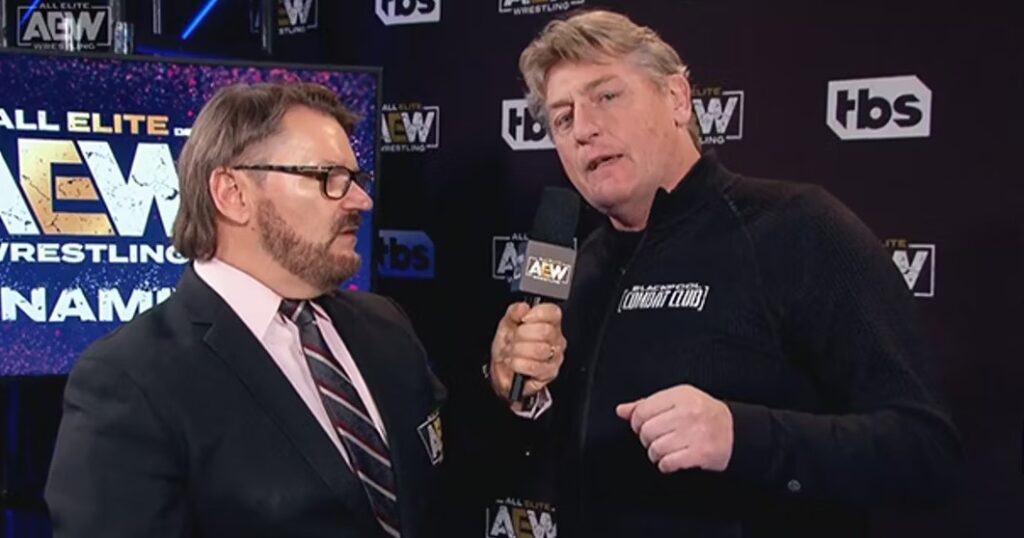 Tony Schiavone has heaped praise on his former colleague and broadcast partner, William Regal.
William Regal was a longstanding member of WWE's roster and held a pivotal role in assisting of the creation of Triple H's NXT. In 2021, when Triple H's health issues pushed him to the sidelines, WWE would provide NXT with a fresh coat of pain to the tune of numerous changes to its internal structure and philosophy. When William Regal was released by WWE in early 2022 he made the trip from Stamford to Jacksonville where he would put pen to paper with Tony Khan's All Elite Wrestling, arriving live on PPV at AEW's Revolution 2022, after the finish of a match between his two former proteges; Bryan Danielson, and Jon Moxley, the new trio would eventually go on to form the Blackpool Combat Club, adding Wheeler Yuta and Claudio Castagnoli to their ranks as time went on.
William Regal was featured heavily and often on AEW television up until he decided to leave Tony Khan's company late in 2022, requesting the company opt not to renew his contract, as he was headed back to WWE.
Tony Schiavone mentioned on his What Happened When podcast, that Regal is one of the more undeniably talented assets that you could hope to have within a wrestling company.
"Regal is one of the more valuable people you can have. He was us for a time, and he really, really spent a lot of time before shows, even starting earlier in the day, working with the young talent. Not only going in the ring and showing them things, but talking to them. As you know if you listened to his podcasts, William Regal knows how to talk. Boy does he ever. I don't think he's a blabbermouth who talks too much, but he talks a lot,"

Tony Schiavone
William Regal made his official return to WWE early in 2023, quickly being named Vice President of Global Talent Development.
H/T to Fightful for the transcript