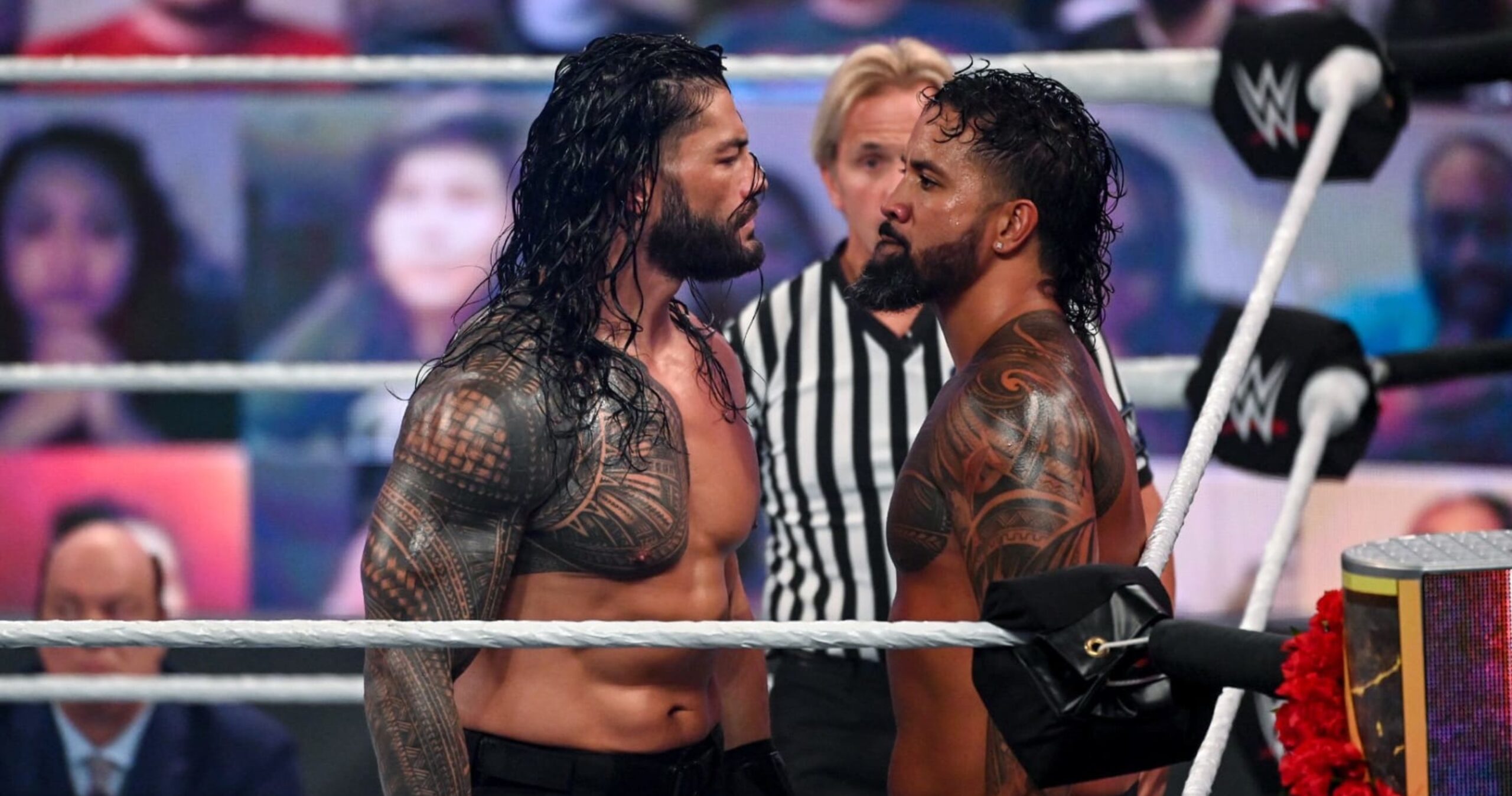 The Bloodline is one of the most exciting and entertaining features in wrestling every week. Each character is defined and everyone falls in line for the benefit of the family. But, in order to get his Jey Uso on side, Roman Reigns had to take on his cousin in two heart wrenching matches.
Reigns has spoken to The Ringer's Jonathan Snowden to discuss what it was like to be in the ring with his cousin. He acknowledged the emotion that they drew from each other and stated that he had never been as nervous to work with an opponent as he was with Jey.
"I've never been so nervous for anybody I've been in the ring with. I want everybody to do good, but I'm not going to lower myself. I'm going to make everything look awesome as much as I can. So you have to keep up. At the end of the day, you have to be able to work up to this level and not seem out of place. And he didn't, man, in so many ways. I'm not going to dive into all the super backstage stuff, but there was no time to discuss. So there were a lot of instincts that were relied on. The fact that we have literally a brother-level connection and relationship, it made it really easy for us to just rely on our history and being comfortable with each other and also being able to push that type of emotion out of each other. I don't think anyone's ever pushed me emotionally like Jey has, and I think we did that for each other and we made a star out of him. I mean, even to this day, if he doesn't go through that process, I don't think he's doing what he's doing now at the level he's doing it at. It doesn't happen if he doesn't make those giant leaps he did two years ago."

-Roman Reigns.​
The addition of Sami Zayn has been a breath of fresh air for The Bloodline. Reigns talked about the phenomenon that "Ucey" has become and how they've helped Sami in return.​
"That's one of the top responsibilities of being the top guy is we never work down. It's only about bringing people up and making them better. Look at all the characters around me. Look at how strong this character is to be able to be the centerpiece of so many amazing talents. I mean, look at Sami. He unlocked a different door, which allows us to showcase different layers. He gives us something completely different to play off of. And vice versa, for Sami to be at the cool-kid table, in the cool clique. Being able to showcase that story, that's what makes us next level. Who would've thought 'Ucey' would be a thing? But over 12 million people on social media made it a thing, and that's the type of power we have. We can take anything, anything, and make it good. That's why the Bloodline, the Tribal Chief is so special. Because we've taken more chicken sh*t and made chicken salad than anybody in the history of this business."

-Roman Reigns.​
The Bloodline, along with Sami Zayn, put up incredible numbers across all of WWE's social media platforms which reflects the sheer popularity of their act. The full Bloodline will step into War Games this Saturday against a collection of WWE's best babyfaces in a match that has fans looking forward to the carnage which could unfold.