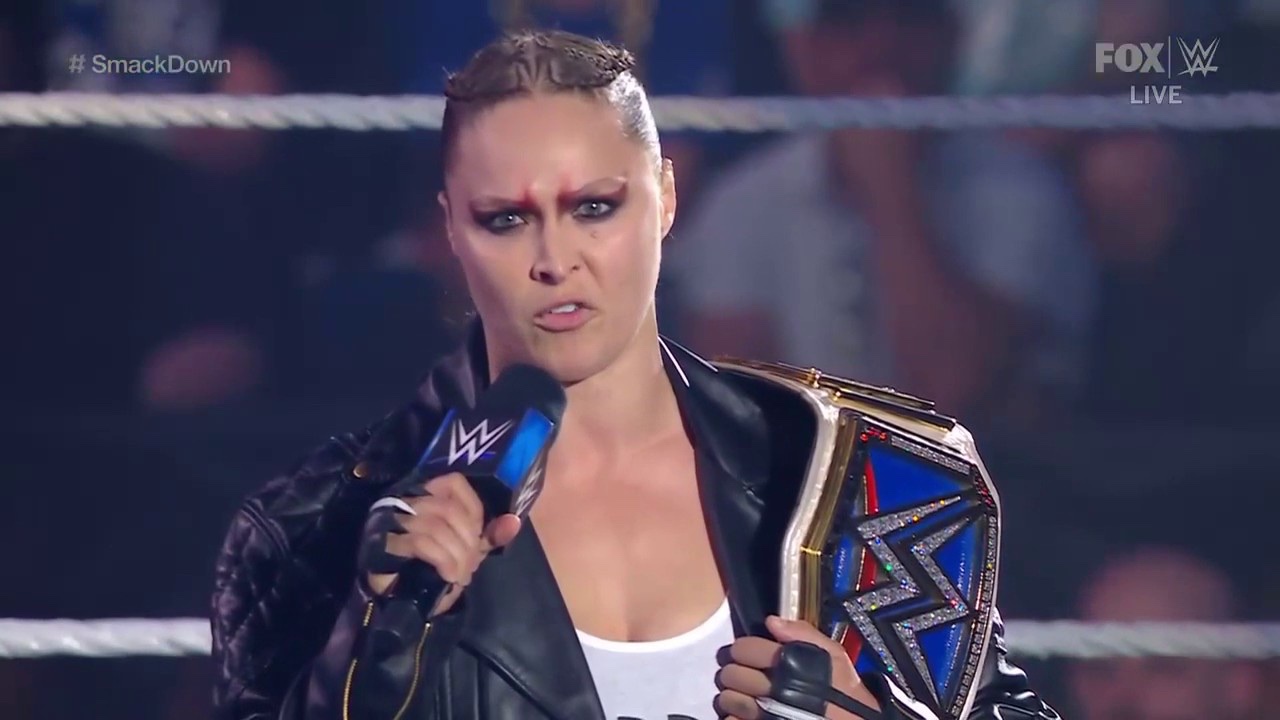 Ronda Rousey is the current Smackdown womens champion, although she is best known for historic run in the UFC. Which leads some to wonder how she would fit in within the WWE locker room
The Baddest Woman on the Planet, Ronda Rousey appeared recently on "The Kurt Angle Show" and discussed how she copes with all the attention she receives walking around backstage.
"It was kind of funny, I was talking to Heyman once cause whenever drama would go down in the locker room, I wouldn't be in there. The second I stepped out something would happen and you know, if one of the girls was being unfair, I would step in and I would be like, 'What's going on?' I heard about things happening when I stepped out, I'm like, 'Why is this happening when I was in there? I would have said something.'

The Kurt Angle Show
"Heyman was telling me if there was like a pitbull in the room and you don't know about this dog, you know? You don't know this dog and it could probably kill you, you're not going to do anything crazy while the pit bull is in the room. You're going to wait until the pitbull leaves the room and then you get crazy."

The Kurt Angle Show
"So as far as I know, it's just sunshine and lollipops in the locker room," Rousey mentioned to the group. "It's a bunch of cupcakes and handjobs. Everyone's having a great time."

The Kurt Angle Show
The UFC Hall of Famer and current Smackdown Women's Champion, Ronda Rousey is set to meet Natalya at WWE Money In The Bank with the title on the line. This past Friday, Ronda defeated Shotzi in a match with the title on the line. Natalya earned her spot as number 1 contender for the Smackdown Women's Championship after winning a six pack challenge consisting of Shotzi, Aliyah, Xia Li, Shayna Baszler, and Raquel Rodriguez. Ronda defeated Shotzi on Fridays episode of Smackdown only to be attacked in the post match by Natalya.